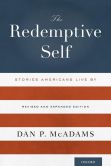 I don't want to be ignorant. I didn't use to care, but I do now. I want to grow up 'spectable.

–from Ragged Dick; or, Street Life in New York with the Boot Blacks, by Horatio Alger Jr., who was born on this day in 1832
Alger's hundred "rags to respectability" novels made him one of the most prolific and influential nineteenth-century writers. But his formulaic stories belonged to a long and popular genre, one that was especially embraced in the New World. In The Redemptive Self: Stories Americans Live By, Dan P. McAdams provides this explanation of why the success story has "a privileged status in the anthology of American myths":
In the national mythology of the day, we became the chosen people whose manifest destiny was to grow and improve, to move ever upward and westward, to raise ourselves up by our bootstraps, to go from rags to riches, from adversity to enhancement, from oppression and ignorance to enlightened freedom. Most White Americans, moreover, were probably blind to the arrogance and the sense of privilege upon which these ideas rested. They lost little sleep worrying about the destruction of Native American cultures, for example, or the crass materialism of the emerging American Dream.
---
Daybook is contributed by Steve King, who teaches in the English Department of Memorial University in St. John's, Newfoundland. His literary daybook began as a radio series syndicated nationally in Canada. He can be found online at todayinliterature.com.