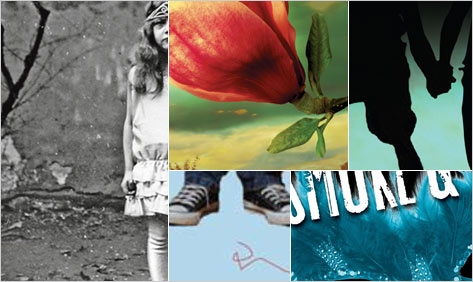 Young adult fiction, as we have heard and heard and heard, has become the fastest-growing segment of the publishing industry, roping in readers of all ages. With unbridled success has come both undeserved mania, as the last possible hope for writers to make a living off the written word, and undeserved scorn, as little more than a brief stopover for stories about vampires and preps and preppy vampires en route to the movies. (Not to knock preppy vampires — Sarah Beth Durst's book Enchanted Ivy, about Princeton's monstrous underbelly, was actually pretty good.)

The ten books on this list are not the bestselling books of the year. They are not the ones most likely to be coming to the local multiplex any time soon, nor the ones whose protagonists' names will become synonymous with the debut role for the next generation of teenage movie stars (though at least one, Miss Peregrine's Home for Peculiar Children, has been optioned for a feature film). Their protagonists are not necessarily good-looking or wealthy or attendees of fabulous schools (though readers looking for a more nuanced view of the fancy private school set should check out Cristina Garcia's Dreams of Significant Girls, reviewed earlier this year).

They are simply good books. They are books for people of all ages who appreciate what makes a story work on the page: fresh storytelling, a distinctive voice, and compelling use of language. They include stories of runaways, baseball fans, pet owners, girl rockers, missing brothers, well-adjusted gay teens, and gay-bashers. They take place in small towns, the big city, Japan, Prague, and outer space. Two of the three books that deal with paranormal activity at least flirt with the possibility that it's all just a metaphor for the human condition, before going ahead and introducing a few monsters anyway. Two are graphic novels. Most are, at base, simply highly satisfying, realistic novels that describe the world as seen through the eyes of persons who happen to be somewhere between the ages of twelve and eighteen.


Putting Makeup on the Fat Boy
By Bil Wright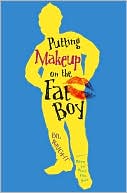 Carrlos Duarte and his sister, Rosalia, vow they will never be like their mother, "managing a dry-cleaners and not being able to afford anything unless it was on sale." But while Rosalia goes to to school "to be a medical technician at a place she learned about from a poster on the subway" and works at Burrito Take-Out Village, Carrlos dreams of being a makeup artist, even if his mother thinks it's no place for a boy. Armed with a portfolio shot by his cute rocker friend, a pair of borrowed thigh-high Stella McCartney stiletto boots, and a vinyl tote that totally looks like Gucci, even though it's from the kids' section at Duane Reade, Carrlos is given a chance at FeatureFace, the most glamorous makeup counter at Macy's. Although this novel is sweetly optimistic, it walks a neat line between depicting the things that can be fixed with talent, persistence, and making it a point to arrive to every appointment overprepared and ten minutes early, and what can not (his mother's layoff, his sister's refusal to leave her abusive boyfriend, a misunderstanding with his first crush).


The Summer I Learned to Fly
By Dana Reinhardt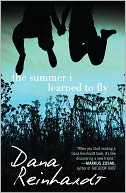 It's 1986, and thirteen-year-old Birdie lives in a town that is "merely a dot" between San Francisco and Los Angeles. Birdie spends her summer vacation making fresh squid ink pasta at her mother's cheese shop with Nick, a nineteen-year-old surfer boy with sea-green eyes and a lime-green Vespa, and tending to her pet rat, named Humboldt Fog. Hum is "an ordinary rat. He didn't talk, he didn't have magical powers, a lesson to teach me, or wisdom to impart. He was just a rat, and although at first he made me squeamish, I grew to love him terribly." Likewise, in a field dominated by books about magical powers or with lessons to teach, Reinhardt is content to stick to understated beauty and distinctive, exquisitely drawn characters. The plot, though dramatic at its crescendo, proceeds subtly and organically out of the characters themselves and is neither predictable nor clichéd, but beautifully, fully earned.
Where Things Come Back
By John Corey Whaley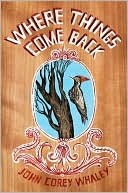 "Being seventeen and bored in a small town, I like to pretend sometimes that I am a pessimist," says Cullen Whitter, "only I can't seem to keep that up for too long before my natural urge to idealize goes into effect." The targets of his idealism include his brother, Gabriel (who reads books and knows about bands no one else has ever heard of), his best friend, Lucas (defender of the weak), and Ada Taylor ("a beautiful girl with a big, burly boyfriend who would just as soon kick my ass as look at me"). But then his town is besieged by adventurers looking for a woodpecker once thought extinct, nicknamed Lazarus, and Gabriel simply disappears. Cullen dreams of zombie wars and makes up titles for unwritten novels, while a parallel narrative about a failed African missionary and his depressed roommate only seems tangential, until the two intersect in surprising — and, depending on one's perspective, either dark or lovely — ways.
Okay for Now
By Gary D. Schmidt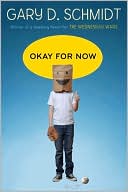 When Joe Pepitone, slugger for the New York Yankees, gives twelve-year-old Doug Swieteck his cap in 1968, it is "the first thing I ever owned that hadn't belonged to some other Swieteck before me." It lasts less than five months before his older brother, Christopher, offers to break his arm if he doesn't give it up. Thanks to his father, a drunk who regularly gets fired from jobs for telling his boss exactly what he thinks, and his other brother, Lawrence, now off in Vietnam, Doug spends half his time acting like "the biggest jerk" and the other half worried that not to be a jerk is to be a "chump." But when he moves to a small town in Upstate New York, he makes friends, gets a job as a delivery boy, and discovers he not only loves to look at Audubon's Birds of America at his local library but can draw them, too. As the boy dealt a crappy hand struggles to become a good man, he does his best to show the other big jerks around him that the nice guy isn't always just a chump.
Shine
By Lauren Myracle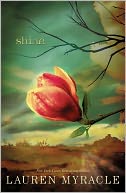 Black Creek, North Carolina, is the kind of place where the word "grandmother" is considered "ooh la la" and two children named Cat and Patrick play with coffin bugs, no-see-ums, chiggers, and roly-polies in the crawl space, under the watchful eye of Mama Sweetie. Then sixteen-year-old Patrick is found beaten and left for dead outside the local Come 'n' Go. Cat, his former best friend, has withdrawn from him — and most of her town — after learning at the hands of a wealthy boy that, as her Aunt Tildy puts it, the world isn't an easy place "'specially for a pretty girl." But when the rest of the town seems to believe that Patrick got what was coming to him, Cat sets out to uncover the truth, unlocking Twin Peaks-worthy tableaux: girls in pink cowgirl boots spilling secrets about the finer points of meth labs, boys named Beef delivering orders for mysterious peanut butter and mayonnaise sandwiches. Cat carves out a hard-won space for those like her who "talk funny" on account of reading books, though the truth, when it comes, seems downright small-town Christian — in the very best way — in its conviction that redemption comes from confession and forgiveness from the community.


Daughter of Smoke and Bone
By Laini Taylor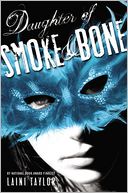 This novel begins in Prague, "city of alchemists and dreamers," in the dead of winter, with a young tattooed art student named Karou whose hair grows out of her head "pure as ultramarine straight from the paint tube." She fills her notebook with drawings of beauties, half human and half beast, and a cave where humans descend to sell teeth to a gnarled man. The man is her supernatural father, a cranky patriarch who rules the underworld, grants his adopted daughter new languages as birthday presents, and sends her on international teeth-collecting errands through portals emblazoned with black hand prints, during which she also tools around the Marrakesh spice market, or, say, returns with an original Anna Pavlova costume from a Parisian flea market for her best friend. When she is attacked by a man with "kohl-rimmed eyes" in a "sun-bronzed face," he, naturally, turns out to be both enemy and lover. Though star-crossed romances of the supernatural variety are not exactly in short supply, this one is steeped in atmosphere and wintry beauty.


Mercy: The Last New England Vampire
By Sarah L. Thomson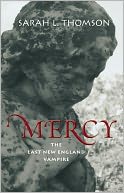 "That's where they burned her heart," begins this novel, as two girls huddle in a New England cemetery, looking at the grave site of Mercy Brown, who died in 1892. They don't mean that metaphorically. Mercy Brown died of tuberculosis, or "consumption," but she is remembered as one of the few historical "vampires." When her little brother, too, caught the highly communicable disease, she was accused of sickening him from beyond the grave. Her body was exhumed, her heart burned, and her brother forced to drink the ashes (he still died). Haley, a young photographer, with a sick cousin, a dog, and a sinister Aunt Brown, researches the fate of Mercy, her relative, in the stifling closeness of a small New England town. The novel might be even better if it did not indulge in its own supernatural elements, but in all cases, it is a refreshing reminder that much of what we call supernatural phenomena are very human indeed.
Miss Peregrine's Home for Peculiar Children
By Ransom Riggs


Anyone who has ever shuffled through boxes of vintage photographs at a flea market understands the appeal of imagining stories for stranger's lives. Ransom Riggs has built an entire novel on a collection of unusual Victorian photographs of "peculiar" children: a levitating little girl, a boy with bees in his chest. He transforms these artifacts of fakery into a rollicking modern adventure story about a teenage boy who seeks to discover the truth about a mysterious island in Wales where his late grandfather was sheltered during World War II. With its chocolate and cognac endpapers and full-page black-and-white photographs, this clever novel is also an exquisite reminder of the pleasures of the book as a beautifully designed object.
Yeah!
By Peter Bagge and Gilbert Hernandez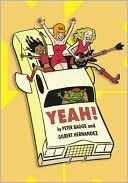 During the late 1990s, during the heyday of the Spice Girls and Josie and the Pussycats, superstar alt-comics writers Peter Bagge (Hate) and Gilbert Hernandez collaborated on a comic book aimed at young teenage girls. The ladies of Yeah! — Krazy, Honey, and Woo-Woo — are intergalactic stars, famous everywhere in the universe, except Earth. Returning from a fifty-planet tour, they are stuck playing a Battle of the Bands in Rahway, New Jersey with their archrivals, an all-boy Beatles knockoff called the Snobs. The complete comics, collected for the first time this year, arrive just in time to snag teens engaged in retro nineties DIY zine and girl culture.
By Shimura Takako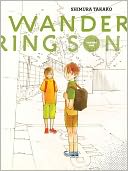 Shuichi Nitori is a boy who looks longingly at dresses and headbands; Yoshino Takatsuki is a girl who wants to crop her hair and wear schoolboy uniforms. They meet on the cusp of adolescence and soon become best friends. Together with their siblings and classmates, the two navigate gender roles — including cross-dressing in other neighborhoods and in a school play — without quite having the words for what they feel. The story is simple and lovely, while the manga is presented between hard covers and "unflipped" — i.e., read from right to left — which Japanophiles will find stylish and authentic.