Tales of terror just in time for Halloween.
---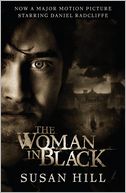 The Woman in Black: A Ghost Story
By Susan Hill
Set on an English moor in the not-too-distant yet suitably murky past, this chilling tale — complete with fog, a long-buried secret, and, of course, a haunted house — follows a young solicitor who comes from London to attend the funeral and settle the estate of Mrs. Alice Drablow. What he doesn't know…well, you get the picture.
---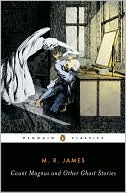 Count Magnus and Other Ghost Stories
By M. R. James
The classic short fiction of M. R. James — in which scholarly sorts stumble into uncanny encounters while puttering about libraries or country houses or libraries in country houses — is splendidly elegant, chilling, and creepy; top-notch entertainment for an autumn evening. This is the first of two volumes of the master's complete ghost stories. You can find the second volume here — if you dare.
---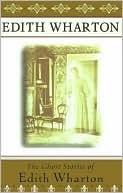 The Ghost Stories of Edith Wharton
By Edith Wharton
"Till I was twenty-seven or -eight," the great novelist of manners and social forces once wrote, "I could not sleep in the room with a book containing a ghost story." She conquered her fear long enough to write some unforgettable examples of the genre herself, as this eerie and artful collection of eleven stories proves.
---
By Sheridan Le Fanu
The Dublin-born Le Fanu (1814-1873) remains among the most accomplished and influential ghost story writers of all time. This spine-tingling volume presents five cases of Dr. Hesselius, a "metaphysical" doctor drawn to patients teetering on the perilous border between the hallucinatory and the supernatural.
---
By Thorne Smith
In this madcap 1920s comedy, the ghosts are George and Marion Kerby, a merry couple who remain irrepressible even after their death in a car accident. Haunting the automobile they died in, they do their spirited best to rescue its new owner, bank manager Cosmo Topper, from the boring predictability of his straitlaced life.