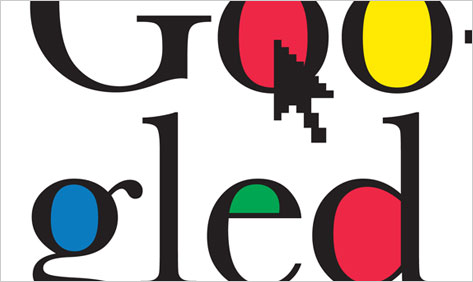 Do we really need another book about Google? First there was John Battelle's intelligent The Search, then the entertaining if hagiographical The Google Story by David Vise and Mark Malseed, then New York Times reporter's Randall Stross's darker Planet Google, and finally the provocative What Would Google Do? by über-blogger Jeff Jarvis. And now Ken Auletta, New Yorker columnist and the author of ten books, including four national bestsellers, has thrown his big mainstream media hat into the ring with a book entitled Googled: The End of the World As Know It.

So what's new about Auletta's Googled?

Unfortunately, not that much. For the Google literati (if that isn't a contradiction in terms), much of what Auletta covers will be old ground. Googled is mostly made up of that now all-too-familiar story which began on the Stanford University campus when Google co-founders Sergey Brin and Larry Page — the multi billionaire Siamese twins mythologized throughout Silicon Valley as "LarryandSergey" — first met in 1995 as computer science graduate students. Auletta then whisks us on the conventional Google magical mystery tour from the original search-engine idea (1996) to the garage start-up (1999) to the first venture capital investment (2001) to the public offering (2004) to ascent to the status of feared media leviathan (post 2005) in thirteen increasingly frenetic chapters.

For that rare reader completely ignorant about Google's remarkable history, the first section (1998-2005), entitled "The Google Story," is by far the most readable part of the book. As a heavyweight journalist, Auletta had access to all the major figures at Google. He writes authoritatively about LarryandSergey, whom he surgically separates and who therefore emerge from Googled as autonomous individuals with separate personalities and agenda. Auletta is original too on the complex and sometimes tense relationship between Page, Brin, and Dr. Eric Schmidt, the former Sun and Novell executive brought in to bring some adult supervision to the start-up. Best of all, however, are the anecdotes about the often surreal unconventionality of Google's corporate culture, especially those that Auletta extracts from traditional media sources like IAC CEO Barry Diller and ex-Viacom CEO Mel Karmazin.

But this strength is also a weakness. For all its anecdotal virtues, Googled remains a conventionally old-media treatment of the new-media story of the early 21st century. While Auletta has clearly done his homework, he remains a stranger to the open-source ethic of this truly groundbreaking Silicon Valley media company. And so his very traditional from-above narrative tries to transform Google into an old-media company, presenting Brin, Page, and Schmidt as quirkier, more contemporary versions of 20th-century Machiavellian media moguls like Rupert Murdoch or Karmazin. For Auletta, who has been the media columnist at The New Yorker since 1992, rather than being the end of the world as he/we know it, Google is presented as a digital version of News Corp, Verizon, or Viacom — a behemoth seeking to monopolize not only the conventional media business but also the telecom and advertising industries.

The biggest problem with Googled, however, is that, as a traditionally published book about the dramatic pace of change in contemporary Silicon Valley, it doesn't really work. The more contemporary Googled gets — the closer we get to today — the more flawed it becomes in its attempts to chronicle real-time history at its most dizzyingly vertiginous. Auletta's post-2005 chapters, aggregated in a section ominously entitled "Google Versus the Bears," are increasingly claustrophobic and reflect the author's lack of distance from his subject. Indeed, in this portion the book is rather like the contemporary Internet — the blogs and always-on real-time networks — with their ever-changing torrent of information.

The author argues that Google is a "brilliant" company, but not necessarily a "wise" one. Ironically, the same could be said for his own work here. There's simultaneously too much and too little in the latter chapters of Googled: an avalanche of data, but a paucity of wisdom.

Such a data-rich approach to contemporary developments in Silicon Valley is, I'm afraid, necessarily problematic. Because things change so quickly in the Valley, the more immediate you try to make your narrative, the more dated it appears. So even though Googled was finished earlier this year, it's already behind the times. For example, Auletta fails to write about Google Wave, the communications initiative that attempts to combine e-mail, instant-messaging and micro-blogging in a single real-time platform. Nor does he cover the development of Google's new Chrome Operating System, a product that represents the company's most serious challenge to Microsoft's twenty year control of the operating system market.

One gets the sense that Auletta is such a quintessential old-media guy that he doesn't really know what he should be looking for in the remarkable Google story. Thus his kitchen-sink strategy of overloading the poor reader with reams of data about Google's latest forays into telecom, media, advertising, and even space travel. For all the data, what's missing is an organizing theme.

That theme exists in the data-overload itself, but, amidst the chaos of detail, Auletta fails to notice it. He quotes the Israeli entrepreneur Yossi Vardi on the most efficient way to graph the future. "If you need four hundred slides to explain it," Vardi's Law states, "it really means you don't have a clue." It would be unfair to say that Googled doesn't have a clue; its problem is that, like a bad mystery novel, it has too many.

So how to explain Google in one clue — in a single Vardian slide?

It would contain one word: EFFICIENCY. As Auletta reminds us, LarryandSergey's managing credo — from the moment the two young digital turks met at Stanford in the Fall of 1995 — has been, and remains, "Question everything." Nothing, absolutely nothing, is sacred for the religiously scientific LarryandSergey — not traditional search technology, nor the traditional advertising industry, nor the world of books. These uncompromising guys are the postindustrial Henry Fords, using digital technology to eliminate all inefficiencies in traditional economies — in media, in education, in telecommunications, in space travel, perhaps even in that poster child of inefficiency, the book publishing industry.

Take, for example, Google's cash cows, its AdWords and AdSense programs. By introducing an autioneering model into online advertising, and by quantifying price by charging advertisers on a per click basis, Google has revolutionized a classically wasteful and inexact industry. Google is, therefore, the paragon of Joseph Schumpeter's law about the destructive hurricane that drives the capitalist market.

Perhaps the reason Auletta misses that single slide is because his book is so inefficient. By covering a lot of material already included in many other books and by focusing on the ephemera of contemporary history, Googled epitomizes many of the problems of the increasingly archaic publishing industry. The medium, as everybody knows by now, is the message; and today, the medium of the book business is trailing way behind the ever-changing message of Silicon Valley's technological revolution.

An unconventional company like Google requires an unconventional informational product, a next-generation "book", if you like. The perfect informational product about Google would be an updatable mash-up of all the information we currently have about the company; it would contain Auletta's access to the powers-that-be, Jeff Jarvis's idealism, John Battelle's wisdom, and Randall Stross's insight — as well as all the books in the future written about Google. Plus, of course, it would contain the interactive commentary of the Google user, without whom there would be no wisdom of the crowd, no online search engine, no SergeyandLarry.

Could such a liquid "book" exist? Yes it could. Google is developing its own book product which will eventually enable readers to customize their own open-source textual products by aggregating "snippets" of information from a universal library of online published books. Ironically, then, it will be Google — via Google Books initiative — which may eventually write the best book about Google. For the moment, however, we have Auletta's Googled, an imperfect introduction to the most perfect revolutionary storm of the early 21st century.