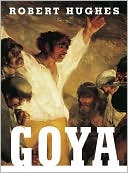 March 30: Francisco Goya was born on this day in 1746, and Vincent van Gogh was born on this day in 1856. Goya's "Disasters of War" is a series of eighty-three etchings based on the atrocities committed by Napoleon's soldiers upon Spanish peasants. In Regarding the Pain of Others (2003), her book on the history of visualizing war, Susan Sontag describes Goya's etchings as "a turning point in the history of moral feelings and of sorrow." Lawrence Ferlinghetti's "In Goya's Greatest Scenes" transports the suffering humanity depicted in "Disasters of War" and other works to a new century and continent:
They are the same people

only further from home

on freeways fifty lanes wide

on a concrete continent

spaced with bland billboards

illustrating imbecile illusions of happiness

The scene shows fewer tumbrils

but more maimed citizens

in painted cars

and they have strange license plates

and engines

that devour America….
One of the 'found poems' in Annie Dillard's Mornings Like This (1996) is "I am Trying to Get at Something Utterly Heartbroken," constructed from passages in van Gogh's letters:
A ploughed field with clods of violet earth;

Over all a yellow sky with a yellow sun.

So there is every moment something that moves one intensely.

A bluish-grey line of trees with a few roofs.

I simply could not restrain myself or keep

My hands off it or allow myself to rest.

A mother with her child, in the shadow

Of a large tree against the dune.

To say how many green-greys there are is impossible.

I love so much, so very much, the effect

Of yellow leaves against green trunks.

This is not a thing that I have sought,

But it has come across my path and I have seized it.
---
Daybook is contributed by Steve King, who teaches in the English Department of Memorial University in St. John's, Newfoundland. His literary daybook began as a radio series syndicated nationally in Canada. He can be found online at todayinliterature.com.