Artistry, eloquence, and secrets in the written word.
---
By Kitty Burns Florey
In this engaging, witty, and thought-provoking book by the author of Sister Bernadette's Barking Dog: The Quirky History and Lost Art of Diagramming, we observe the history of handwriting from the evolution of writing implements to the grace and rigor of the Palmer Method, drilled into Florey at Catholic school.
---
Edited by Harold Holzer and Joshua Wolf Shenk
This companion volume to the Library of Congress 2009 Lincoln Bicentennial Exhibition offers a fascinating portrait of our sixteenth president through reproductions of his handwritten letters, speeches, and childhood notebooks. Even his most famous words are imbued with an unfamiliar intimacy.
---
By Michelle Dresbold with James Kwalwasser
From the only civilian to be invited to the Secret Service's Advanced Document Examination training program comes this astounding explanation of how penmanship analysis can reveal the secrets of cold-blooded criminals, cheating co-workers, and even innocent scribblers.
---
By David Harris
Clear, concise, and simple-to-follow, this copiously illustrated compendium of 100 styles offers instruction for beginners as well as plenty of lettering lore for the already accomplished calligrapher. The complete alphabets for each style are accompanied by brief histories. Includes advice on proper tools and materials.
---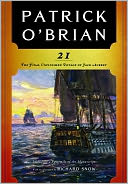 21: The Final Unfinished Voyage of Jack Aubrey
By Patrick O'Brian
Three chapters from the pen of the beloved maritime novelist Patrick O'Brian, comprising the beginnings of his last, and sadly unfinished, Aubrey/Maturin adventure. This edition contains both a printed version with O'Brian's corrections and a facsimile of the manuscript as rendered by the master's own pen.