Reading in support of an endless pursuit.
---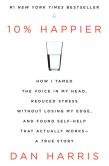 10% Happier: How I Tamed the Voice in My Head, Reduced Stress Without Losing My Edge, and Found Self-Help That Actually Works
By Dan Harris
When it came to meditation, Nightline anchor Dan Harris was a proud skeptic with a journalist's questioning suspicions. But after enduring a nationally broadcast panic attack on live television, he began to seek a means of calming inner peace that led him to undergo an insightful and often very funny quest for greater self-awareness. This is a view of happiness as a form of inquisitive hope, and Harris proves a kind and admirable searcher.
---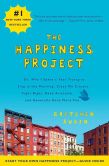 The Happiness Project
By Gretchen Rubin


Call it a self-help variety pack or social science with a heartbeat. After a frustrated period of spinning her wheels (and an epiphany on a slow-moving city bus), lawyer-turned-writer Rubin began her odyssey toward elation, affirming Sartre's notion that "we must act out passion before we can feel it,, and trying out role models from Aristotle to Oprah along the way. Emphasizing novelty and provocation as keys to personal satisfaction, Rubin melds a versatile view of emotional intelligence with an explorer's thirst for adventure.
---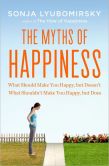 The Myths of Happiness
By Sonja Lyubomirsky


Bearing the alluring subtitle "What Should Make You Happy, But Doesn't, What Shouldn't Make You Happy, But Does," Lyubomirsky's latest approaches bliss as a territory for which our proverbial maps are often upside-down. Tackling the flaws in conventional wisdom, The Myths of Happiness details why major life achievements often fail to meet our high expectations, while what we usually call failure can arouse our most engaged and insightful states of mind. Rationality as a prelude to pleasure.
---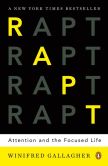 Rapt: Attention and the Focused Life
By Winifred Gallagher


Might the fullest life be found by those with the ability to sharply "zoom in" on their passions? In Rapt, Winifred Gallagher posits that our mood is most directly in tune with that upon which we choose to focus our attention. Productivity clichés get deflated along the way, as when Gallagher cognitive scientist David Meyer states that "Einstein didn't invent the theory of relativity while multi-tasking at the Swiss patent office." Gallagher's thesis — that catharsis is found in clarifying our interests and devoting to them the emphasis they deserve — brings pinpoint precision to a field often jumbled by generality.
---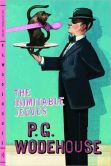 The Inimitable Jeeves
By P. G. Wodehouse


Here's happiness itself, transformed into fiction by Wodehouse's alchemical genius. Just try to get through any single story of the hijinks of playboy Bertie Wooster and his devoted valet, Reginald Jeeves (or as Jeeves refers to himself, "the gentleman's personal gentleman"), without feeling your heart lift. Who among us couldn't be a bit happier upon reading young Bingo Little's address of his pal Bertie, delivered with a smile: "You always were a fat-headed worm without any soul, weren't you?" Don't ask us to explain: it's simply magic.

Image of Hotei, god of happiness by Andrea Schaffer.