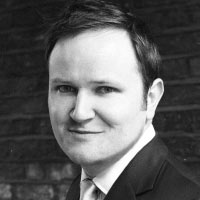 Henry Hitchings writes:

"All the books I have chosen are eloquent on the subject of manners."
---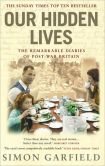 Our Hidden Lives
By Simon Garfield

This is a selection of extracts from diaries kept in the years immediately after World War Two. The authors were participants in the Mass Observation Project, which assembled a record of everyday life by drawing on the contributions of approximately 500 volunteers. The five chosen by Garfield, three men and two women, are not always lovable, but their jottings slowly and almost magically create an absorbing picture of a society much more austere than our own.
---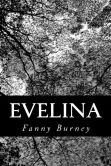 Evelina
By Fanny Burney

Any admirer of Jane Austen should devour the novels of Fanny Burney. Published in 1778, Evelina was the first, shortest, and most sparkling of these. Described as an account "of a young lady's entrance into the world," it takes the form of a series of letters and offers a wonderfully zesty vision of fashionable London in the eighteenth century.
---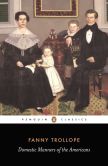 The Domestic Manners of the Americans
By Frances Trollope

"I awoke one morning and found myself famous," Frances Trollope wrote to her son Tom after the publication (in 1832) of this compilation of social observations. Trollope was a satirically minded Englishwoman whose three and a half years in America included a spell presiding over a bazaar for fancy goods in Cincinnati. The result was a sharp-eyed, entertaining, and sometimes offensive commentary that struck Mark Twain as photographic in its accuracy — and now seems a remarkable historical document.
---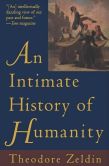 An Intimate History of Humanity
By Theodore Zeldin

An unorthodox and uplifting study of the things we take for granted in our daily lives. Zeldin explores a host of questions to do with relationships, desires, ambition, and family. Chapter titles include "How Curiosity Has Become the Key to Freedom," "Why Toleration Has Never Been Enough," and "What Becomes Possible when Soul-Mates Meet." This is not a history in the chronological sense but an unusually humane and optimistic view of the world.
---

How to Be an Alien
By George Mikes

Mikes is that rare thing, a humorist who is at once gentle and perceptive. Originally from Hungary, he was sent to London for a two-week newspaper assignment in 1938 — and never left. How to Be an Alien is one of several books in which he revels in the absurdities of his adopted home. His observation about sex, for example, required only a single sentence: "Continental people have sex lives: the English have hot-water bottles." That's typical of his uncomfortable incisiveness.