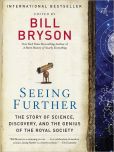 T. H. Huxley was born on this day in 1825. Huxley is perhaps now known more for his famous descendants — these include his grandson Aldous Huxley — and for living up to his famous self-description as "Darwin's Bulldog," but he was one of the Victorian era's preeminent men of science and an influential commentator on a range of social issues. The excerpt below, from his Aphorisms and Reflections, is one of many ringing statements on the lofty roles and responsibilities of modern scientists and intellectuals. The phrase quoted at the end is taken from the Bible — Huxley, the man who coined the term agnostic, borrowing from Exodus to convey his belief in a different sort of Promised Land:
Education promises peace by teaching men the realities of life and the obligations which are involved in the every existence of society; it promotes intellectual development, not only by training the individual intellect, but by sifting out from the masses of ordinary or inferior capacities, those who are competent to increase the general welfare by occupying higher positions; and, lastly, it promotes morality and refinement, by teaching men to discipline themselves, and by leading them to see that the highest, as it is the only permanent, content is to be attained, not by groveling in the rank and steaming valleys of sense, but by continual striving towards those high peaks, where, resting in eternal calm, reason discerns the undefined but bright ideal of the highest Good — "a cloud by day, a pillar of fire by night."
Huxley exerted his influence through speeches, journalism, and royal commissions, and as a key member of the Royal Society of London for a half century. In his Introduction to Seeing Further, a recent collection of essays telling "The Story of Science and the Royal Society," Bill Bryson describes Huxley as one who stepped in at a critical time "to give the Society clout and lustre, and to keep it firmly attached to scientific endeavor at the highest level." An advocate of keeping intellectual activity at arm's length not only from Church and State but also from business interests, Huxley said that he became president of the RSL because he wanted "to keep the Society straight" by not having it "exploited by enterprising commercial gents who make their profit out of the application of science."
---
Daybook is contributed by Steve King, who teaches in the English Department of Memorial University in St. John's, Newfoundland. His literary daybook began as a radio series syndicated nationally in Canada. He can be found online at todayinliterature.com.