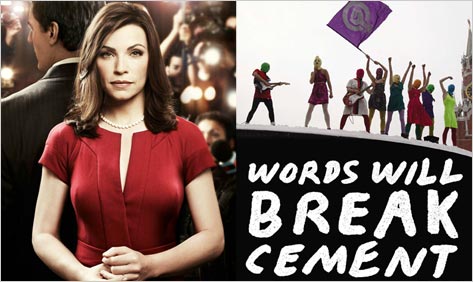 1) The Good Wife—"Shiny Objects" (CBS, October 19).  The firm's computers are invaded, frozen, held for ransom: $50,000 or everything will be deleted.  The clock is ticking: lightning research fingers a Russian hacker. Investigator Kalinda gets the hulking gangster on the screen: when she threatens to report him to the authorities, he laughs. Then she locks Pussy Riot posters and videos onto his home page and he surrenders in terror. What a great joke, I thought, though I thought that was all it was—but when I told Masha Gessen, author of The Man Without a Face: The Unlikely Rise of Vladimir Putin and Words Will Break Cement: The Passion of Pussy Riot about the show, she didn't smile.  "There's some truth to that," she said.  Does that mean Putin has all the power, or that Pussy Riot and any who might follow in their steps have at least a little?
2) Skylark Dry Cleaning, St. Paul, Minnesota (November 29).  "The bird is the word," read the headline on an advertising flyer with a cute logo.
The Trashmen, who in 1963 terrorized the country with "Surfin' Bird" and its immortal clarion call, came from Minneapolis—as they used to say, close enough for rock 'n' roll.  And no, they didn't get the idea from Portlandia.
3) Adia Victoria, comment at "Exploring the Rise and Fall of Paramount Records" (Battell Chapel, Yale University, October 28).  Victoria is a young blues singer, guitarist, and bandleader working out of Nashville and recording on her own rue Didiot label; she has a commanding presence and a little-girl voice.  Her scratchy, almost old-timey sounding "Stuck in the South" and the humid, creeping "Howlin' Shame", which may be a murder ballad or may merely be on the way to one, are as daring as any blues anyone has made in twenty years, each taking in the thinking behind them, but feeling as if they came out the air, or out of the ground.  "The blues served as an outlet for black humanity and the expression of it," Victoria said at Yale.  "The blues allowed Blacks to sing about what they were unable to speak of for fear of lynching. The blues allowed Blacks to sing from beyond the veil superimposed onto them by a white supremacist, and often, sociopathic, society. The blues allowed Blacks to step from behind the stereotypes that Whites categorized 'The Negro' as, and allowed for the full spectrum of experience that was their inner life—that theirs was indeed a human experience. That they, too, could respond fully (and 'articulately') to the world around them.  Ironically, this veil only managed to fool Whites who stood on the other side–unable to even entertain the idea that there was more to the simple, simpering Negro than playing nanny, running elevators and cleaning hotel  rooms."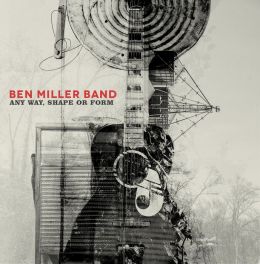 4) Ben Miller Band, Any Way, Shape or Form (New West).  Get hot or go home, runs the old country-music warning; this Joplin, Missouri, three-piece—Miller, vocals, guitar, banjo, Scott Leeper, washtub bass, Doug Dicharry, drums, horns, mandolin, spoons, electric washboard—aren't going home.  They sound more like a train than a jug band, even if Miller's Appalachian moan pulls back on the curves, only to accelerate as if the train has turned into Robert Mitchum's Ford in Thunder Road.  The ancient rollin'-and-tumblin' syncopation is the engine in "Hurry Up and Wait"; the closest thing to "Burning Buildings" is the Avengers' "Car Crash"; "The Cuckoo," with "Darlin' Cory" pieces thrown in," is as fierce as the song gets.  And they fool around.  They'll spend more than four minutes on a dumb-sounding joke song that feels as if it can't be less than ten  — and make you wonder if you're missing something.
5) Vanessa Grigoriadas, "Justin Bieber: A Case Study in Growing Up Cossetted and Feral," New York (June 30).  Grigoriadas was merciless a few years ago on Britney Spears in Rolling Stone—merciless toward the culture closing in on Spears, not her.  Her vision is even darker here: "Just a few years ago, Miley Cyrus wore a purity ring. She was worth billions of dollars to Disney, a check in the form of four seasons of Hannah Montana, 10 million albums, $225 million worth of movie tickets, a best-selling memoir, and 10 million Hannah Montana books. Now she's put on her own costume—the butch femme, the funky porn star, the whitest girl alive to lay claim to southern 'bounce' culture—topping twerking by puffing on joints; hot-dog-riding; front-wedgie-­creating; faux-Clinton-and–Abe Lincoln–fellating; and grinding Madonna and kissing Katy Perry, though that's probably best understood as the latter two stars' sucking her youthful blood."
6) Esmé Patterson, Woman to Woman (Illegal Petes). Patterson, from Denver, had the idea of a set of answer records: what would the women in "Jolene," "Eleanor Rigby," "Caroline, No," or "Alison" say if they had the chance?  What the idea turned into, especially on the floating, feather-light "A Dream," Patterson's comeback to Lead Belly's "Goodnight, Irene," is doo-wop torch songs.  With a kiss-off.
7/8) Swans, To Be Kind (Young God) and Michael C. Ford, Look Each Other in the Ears (Hen House Studios).  Or, two versions of the Doors.  Swans has been the guitarist Michael Gira's project since 1979, and the more than two hours of music he's now brought to bear is his Winged Victory of Samothrace, one great heroic arc.  It calls up the most stately and heedless passages in the Doors' "The End" and "When the Music's Over," most inescapably on the 34-minute "Bring the Sun / Toussaint L'Overture," but also on the merely 12 minutes and 39 seconds of "Just a Little Boy (For Chester Burnett)"—and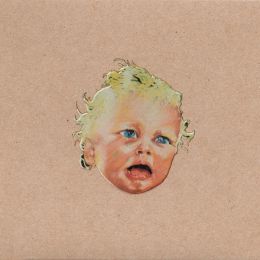 while I realize this sounds like a joke, a parody, for that matter a Doors parody, that's the point.  Gira has taken on the embrace of excess and the idea of ruin that were at the heart of Jim Morrison's work, his best and his worst, without backing away from any of it—his Winged Victory is also his Headless Horseman—and you can imagine Morrison, now, in this band.  But you can also imagine him as the kind of callow, seen-it-all-before beat poet Michael C. Ford plays on his album—a sharp, cutting, funny poetry-and-jazz number made with John Densmore, Ray Manzarek, and Robby Krieger, all of whom, along with Morrison, Ford knew and sometimes performed with around Los Angeles in the mid-sixties, before the Doors even were a band.  The likes of "For Openers (Lost Jazz Bars in Four-Time)" or "A Simple Ode (To Frank O'Hara)" might have been a come-down from the bombast of Morrison's poetry—Give O'Hara another year, let him hear "The Crystal Ship," and he'd be writing an ode to me!—but it's better, and, by now, Morrison might even agree.  To be nice.
9) Billy Sedlmayr "Charmed Life" (Fell City). Once Sedlmayr was everywhere in the Tuscon punk scene; then for long years he was nowhere.  This is his first solo album: a True Detective soundtrack after the fact.  The case blows up with "Grapes in My Garden."
10)  The Riot Grrrl Collection, edited by Lisa Darms (Feminist Press) and Pussy Riot: A Punk Prayer for Freedom, Letters from Prison, Songs, Poems, and Courtroom Statements, Plus Tributes to the Punk Band that Shook the World (Feminist Press).  "Written all in one house for once.  Where I sleep in my closet, glue my trash to the walls," Cindy Crabb typed in the mid-nineties in number six of her fanzine Doris.  "I haven't left San Francisco in six months it seems.  I tried to leave once but it only lasted a day.  I ended up taking my vacation in Stevenson alley." "Cynicism's in fashion," Masha Alyokhina of Pussy Riot writes in her poem "In Light of Current Events."  "Ironic smiles and dull melancholy.  / Know this: if you don't do it, possibly, no one will." In two books, people twenty years and nearly 250 years apart from each other speak the same language: that is, with newsletters, manifestoes, cartoons, screeds, rants, and confessions flying across the country then, and court statements, manifestoes, poems, songs, and prison letters flying around the world now, what looms up in the background is another revolutionary movement: the Committees of Correspondence.