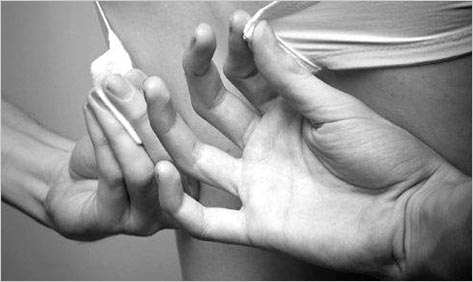 It's open for debate which make preferable book club selections — the books you're eager to read anyway, or the riskier but possibly serendipitous unknowns you might never crack otherwise. John Irving's thirteenth novel falls into the can't-wait-to-read category for many, but that's only partly why I've selected it for this month's column. In One Person, an expansive, occasionally flamboyant tale of mutable, multifaceted sexuality, bias, and the AIDS crisis, is a far from perfect work of fiction. But my mission is to flag books that are not just captivating but are conversational lubricants — and this new novel should certainly stimulate discussion.
Irving's most political book since The Cider-House Rules is narrated by a bisexual novelist named William Abbott who finds it impossible to satisfy all his desires with a single gender, never mind in just one person. Like Irving, Billy, as he's called, was born in March 1942 — which means his life spans seismic changes in attitudes towards sex. He grows up in the anachronistically tolerant small town of First Sister, Vermont, hanging around the local amateur theatre in which his homophobic, single mother is the prompter and his beloved grandfather specializes in cross-dressing roles. Billy doesn't remember his father, who left after his mother caught him kissing "someone else."
Billy's life changes when his mother marries the wonderful young drama teacher at the somewhat preciously named local all-boys' boarding school, Favorite River Academy. Richard Abbott not only adopts him, but he turns him on to reading — and that's not all — by taking him to the town library (previously off-limits, for reasons we later learn). There, Billy becomes smitten with marvelous Miss Frost, the, imperious, big-boned, small-breasted librarian. "We are formed by what we desire," he writes, realizing later that "this moment of my sexual awakening also marked the fitful birth of my imagination." His narrative tracks the evolution of both over more than 50 years.
Not surprising in a book about a novelist, the erotic charge first gets worked out through a reading list. Thirteen-year-old Billy's initial library request is for books about crushes "on the wrong people…dangerous crushes." Miss Frost starts him off with Wuthering Heights, Jane Eyre, and Tom Jones. Later, she steers William, as only she calls him, to Great Expectations, Madame Bovary, and, finally, to James Baldwin's Giovanni's Room — novels that are discussed in some depth. Meta-fiction alert: In One Person is, among other things, about the power of literature.
Another, less distinctive character is Billy's lifelong best friend, sometime lover, and fellow writer, Elaine Hadley, who shares his unhealthy obsession with cruel Jacques Kittredge, star of both wrestling and stage at the Academy. The mystery of what becomes of Kittredge after graduation is one of the novel's driving forces. Irving is famous for never starting a book until he knows where he's going; this time around, readers are likely to suss out several of his destinations before his narrator does.
Readers will also recognize many of Irving's pet themes: boys with absent, unknown fathers; angry, single mothers; New England all-male prep schools; the influence of Shakespeare and Dickens; cross-dressing actors; and of course, wrestling. (When Billy is taught a self-defensive move called a "duck-under," you know he's bound to use it eventually — like the proverbial gun on a mantel.)
Lust, as in so many of Irving's novels, is punished with mutilation. (Remember the outrageous oral sex accident in The World According to Garp?) This time, it takes the especially horrendous form of AIDS — which Irving stresses is as undeserved and unacceptable as homophobia and intolerance. Given the astonishing number of Billy's former lovers and friends who are stricken, he seems neither as terrified nor as depressed as one would think. He shows up at numerous deathbeds, but as in his numerous affairs, he's oddly detached and ready to move on. The unfortunate result is that the growing casualty list starts to feel like narrative expedience, a series of quick wrap-ups. Richard comments, "If you live long enough, Bill — it's a world of epilogues." This evokes another memorable, apt Irving catchphrase: "In the world according to Garp, we are all terminal cases."
More than actual sex, there's lots of talk of the changing vocabulary of sex, which could make a rich starting point for discussion of shifting attitudes: "sissies," "effeminate cross-dressing boys," and a man who's "a little light in his loafers" are all performers, both on- and offstage. Billy flags how the terms "pitchers" and "catchers" morph into "tops" and "bottoms," while "transsexual" is replaced by "transgender." With his widening experience, he writes of "trannies," "intercrural sex" (between thighs, the trick no doubt pulled off in David Henry Hwang's M. Butterfly), and some funny interchanges about vaginas. Irving's narrator repeatedly underscores how his bisexuality renders him suspect to gay men, who think he's still got one foot in the closet, and to straight women, who worry he'll be doubly tempted to leave them, for either sex.
In One Person celebrates human variety with Irving's trademark narrative exuberance. I have to warn you, however, that all the exposition and scenery arranging in the jumpy opening chapters nearly exhausted my patience. Stick with it — even through the overlong discussions of amateur and student productions of Shakespeare and Ibsen. Irving is building to a tragicomic exploration and impassioned defense of people with sexual differences — ever-threatened, he feels, by the puritanical and intolerant. While gay and lesbian fiction has become more mainstream in recent decades, literature about male bisexuality is still relatively rare. By portraying his characters' polymorphous sexuality in a good-humored, unsensational light, Irving tones down the deliberately outlandish freakishness that colors most of his books. The takeaway here is Miss Frost's admonition to Billy, which he later throws back at a hostile young man: "My dear boy, please don't put a label on me — don't make me a category before you get to know me!"
If you're interested in further reading, Bi Any Other Name: Bisexual People Speak Out, edited by Loraine Hutchins and Lani Ka'ahumanu, is a rich anthology of fiction, nonfiction, and poetry by bisexual men and women, still considered vital more than 20 years after its publication. Jeffrey Eugenides' Middlesex is an extraordinary novel about both national and sexual identity, as much about emigrating between countries as between genders. Virginia Woolf's 1928 novel, Orlando: A Biography, about a gender-shifting character whose life spans centuries, is based in part on Woolf's lover, Vita Sackville-West, and has become a classic of gender studies. For literature about AIDS, Tony Kushner's powerful play, Angels in America, deals with the emotional and spiritual ravages of this dreadful plague on characters that include closeted gay men and their lovers and families. Finally, one of my favorite books on any subject is Michael Cunningham's gorgeous novel, The Hours, in which a gay poet's heartbreaking death is refracted through Virginia Woolf's Mrs. Dalloway. All of these works, like In One Person, confront what novelists have been grappling with since Samuel Richardson's Clarissa: the centrality of desire in human experience. Or, as Irving's narrator puts it, how "We are formed by what we desire."