A historical, biographical, and literary celebration.
---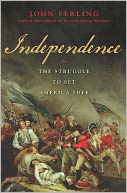 Independence: The Struggle to Set America Free
By John Ferling
Meticulously researched and richly detailed, John Ferling's history of the American Revolution follows the wildfire of defiance as it spread from Philadelphia accross the thirteen colonies. Along the way, historical figures from firebrand Sam Adams to loyalist Joseph Galloway spring to life. Of particular note is Ferling's gripping account the fierce debate that arose in Britain's Parliament about how to respond to the uprising accross the Atlantic.
---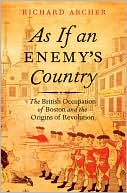 As If an Enemy's Country: The British Occupation of Boston and the Origins of Revolution
By Richard Archer
The seventeen months between October 1, 1768 and the winter of 1770–during which Boston was a city under armed occupation by British troops–are the focus of Archer's unique vision of the Revolutionary War's provenance. As Governor Bernard and others tried to respond to Britain's increasing willingness to back tax policy with military muscle, the outrage prompted by red coats in the streets pushed the city over the brink into a combat zone. Archer's keenly focused narrative culminates in the horror of the Boston Massacre, and its frequently overlooked aftermath in the courts.
---
By Richard Ford
In this Pulitzer Prize-winning novel, Ford follows middle-aged realtor Frank Bascombe, first introduced in The Sportswriter, through the course of a fateful July 4th weekend as he struggles with work, ex-wife, girlfriend, and children. Deceptively casual literary art makes this one of the most engaging, valuable, and unmistakably American works of fiction of the past two decades.
---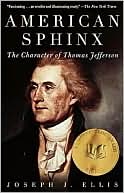 American Sphinx: The Character of Thomas Jefferson
By Joseph J. Ellis
Ellis' insightful portrait of the most intellectually complicated of the Founding Fathers reveals the contradictory character of Thomas Jefferson while charting the intellectual currents that influenced his thought–in particular his debt to political thinkers of the European Enlightenment. Winner of a 1997 National Book Award, this biography casts new light on underpinnings of the third American President's thinking.
---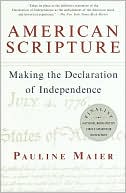 American Scripture: Making the Declaration of Independence
By Pauline Maier
Maier's brilliant, cerebral history of America's founding document traces the roots and branches of the Declaration from its drafting through its sanctification in the nineteenth century and seeks to explain its enduring significance. Along the way, American Scripture illuminates many of the ideas and events that have shaped our national identity.