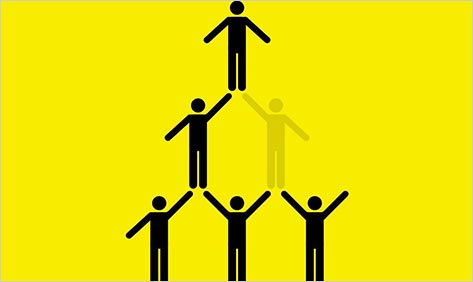 Anesthesiologists are integral to the well-being of patients undergoing surgery, but as one of them points out to author David Zweig in Invisibles: The Power of Anonymous Work in an Age of Relentless Self-Promotion, they're not the doctors who typically receive the fruit baskets. Zweig's enjoyable nonfiction debut (he is also the author of a novel, Swimming Inside the Sun) expands on his 2012 Atlantic Monthly article "What Do Fact-Checkers and Anesthesiologists Have in Common?" The article was subtitled "Understanding why some people choose professions where accomplishments go unheralded." In the case of anesthesiologists, you might assume the choice has something to do with salary, whereas I can say from experience that's generally not the motivating force for fact-checkers.
Zweig, a onetime fact-checker himself, includes several admiring references to Susan Cain's recent book, Quiet: The Power of Introverts in a World That Can't Stop Talking. Invisibility, quiet: neither has much cachet in a wired culture that keeps inventing new ways for us to call attention to ourselves. Like Cain, Zweig seeks to restore balance, in his case by advocating for what he sees as an undervalued type of professional who finds satisfaction in hard work and responsibility rather than in recognition.
The book is made up of absorbing profiles of a number of Zweig's Invisibles: a piano tuner for the Pittsburgh Symphony Orchestra, an interpreter at the United Nations, a guitar tech for Radiohead, an Oscar-winning cinematographer, a structural engineer who's worked on some of the world's tallest skyscrapers. All of them, Zweig says, are "critical to whatever enterprise they are a part of" yet are "only thought of if something goes wrong." (On that note, I imagine that as a musician and former fact-checker, Zweig must have been pained to realize that he had misspelled Nirvana frontman Kurt Cobain's name, written as "Curt" here, and that the error had made it into the final edition.)
Zweig, a genial narrator, was clearly awed by those he met, and he wants their stories to be "uplifting." "I hope for this book to not only offer inspiration, but to help open your eyes, as it has done for me, to the unseen expertise and passion that buttresses all that we do see," he writes. On this score he's successful. His research sends him to China, where he tours the construction site of the Shanghai Tower, which will be the world's second-tallest building, with lead structural engineer Dennis Poon, and to Germany, where he shadows guitar tech Pete "Plank" Clements as he manages the musical gear for Radiohead before, during, and after a massive arena show. Zweig squeezes into a soundproof booth with Giulia Wilkins Ary at the UN as she translates a diplomat's speech from English into French "while at the same time continuing to listen to and interpret the next lines of the original language," he writes in italics, underscoring how impressive this feat, known as simultaneous interpretation, is.
I was most moved by the chapter on PSO piano tuner Peter Stumpf. The author spent days with Stumpf as he prepared the symphony's majestic Steinway Concert Grand Model D for a concerto to be played by visiting Russian pianist Denis Matsuev. "When people hear a live symphony and they praise the sound, they think of the musicians, and perhaps the acoustics of the hall," not the behind-the-scenes experts like the piano tuner, Zweig observes. Yet Stumpf derives an enviable amount of fulfillment from his job. "When I am in the audience and I hear Emanuel Ax," he tells Zweig, describing a concerto featuring another renowned pianist, "I genuinely feel like we're doing a duet — it's my piano and the artist…and I don't mind him alone getting the praise because [the audience is] thrilled with what he's been able to do with my piano."
Despite the book's pleasures, Zweig's efforts to make a larger cultural statement don't quite come together for me. In making a case for the book's significance, he writes of his subjects, whom he distinguishes from those with "thankless, mundane jobs": "What's remarkable is that, despite generally having had the means to pursue other careers, Invisibles have chosen, or fallen into and then decided to stay in, careers that accord them no outward recognition from the end user. This is defiantly in opposition to the accolades, or even just pats on the back, most of us so desire." Even ignoring for a moment cinematographer Robert Elswit's Oscar — quite a pat on the back — we're told that Zweig's Invisibles "are all elite members of their fields and often well remunerated." The one thing they don't have is fame, but is it really so surprising that not everyone wants to be famous? (According to Susan Cain, at least one-third of Americans are introverts.) Having a deep sense of purpose, being well compensated, and enjoying the respect of one's colleagues? I'll have what they're having!