The author of Thomas Jefferson: The Art of Power recommends books that illuminate American history.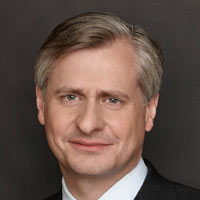 Jon Meacham's Pultizer Prize-winning biography, American Lion, delivered an engrossing account of one of our most influential, controversial, and intriguing presidents, Andrew Jackson. Now in Thomas Jefferson: The Art of Power, Meacham fixes his sights on a contradictory Founding Father who, though equal parts brilliant and flawed, was most importantly a savvy manipulator of popular opinion and political power.
---
By Walter Isaacson and Evan Thomas
"Wonderful group biography that makes an irrefutable case about the primacy of human agency in history."
---
By William Manchester
"The making of America from the Bonus March to Nixon's 1972 landslide. Vivid, brilliant."
---
By Arthur M. Schlesinger, Jr.
"Schlesinger couldn't write a bad sentence. This is intellectual and political history at its finest."
---
By John Lewis and Michael D'Orso
"The memoir of perhaps the bravest American of our time, from his preaching to chickens on the farm to the March on Washington to Selma."
---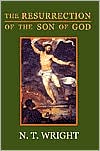 The Resurrection of the Son of God
By N. T. Wright
"A lucid, comprehensive history of the idea (and, for Christians, the reality) of resurrection."