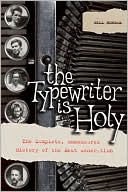 Bob Kaufman died on this day in 1986, and A. D. Winans was born on this day in 1936. The two Beat poets were friends, though the older Kaufman was a legend of the San Francisco poetry revival of the 1950s by the time Winans became involved. To his contemporaries Kaufman was known as much for his performances as his poetry — reciting his jazz poems to packed North Beach clubs, his street poems to people sitting in traffic, his diner poems to people lined up at his hangout, the Co-Existence Bagel Shop. Many details of his life are apocryphal: for example, that he broke a years-long vow of silence (extending from the day President Kennedy was assassinated to the end of the Vietnam War) with a coffee shop recital of his "All Those Ships that Never Sailed." Still, he seems to have out-Beat Kerouac and many others in Buddhism, in travel (around the world nine times as a seaman), in arrests (thirty-nine in 1959 alone, mostly for being a street nuisance), and in wonderful, period poem titles ("Unanimity Has Been Achieved Not a Dot Less for Its Accidentalness," "Jazz Te Deum for Inhaling at Mexican Bonfires").

If now "the most under-recognized poet of the Beat Generation," Kaufman might be glad to hear it. He liked to say, "My ambition is to be completely forgotten" and to act as if he meant it. Many poems have been virtually reconstructed from the audiotapes, envelope backs, and memories he left in his trail. The following is excerpted from Winans's "Poem for Bob Kaufman":
…he walked the streets of North Beach
an ancient warrior with hollow eye sockets
that seared the dazzling lights of the city
of Saint Francis
his eyes boring into you like a silk worm
carrying decades of heavy sorrow
like a bent over hunchback
overcome with the rust of time
flesh stripped to the marrow
the mirror of his eyes doing a slow dance
up and down Grant and Green
a dark shadow riding clouds of Ancient Rain
his life measured in hot jazz and verse
a surreal mirage where hip cats
wailed in perfect rhythm….
---
Daybook is contributed by Steve King, who teaches in the English Department of Memorial University in St. John's, Newfoundland. His literary daybook began as a radio series syndicated nationally in Canada. He can be found online at todayinliterature.com.