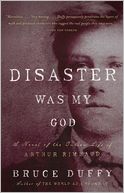 Arthur Rimbaud was born on this day in 1854, and on this day in 1890 Richard Francis Burton died. As writer-adventurers, the two crossed paths in Harar, Ethiopia. Burton arrived in Harar almost exactly on Rimbaud's birthday, having accomplished his goal of becoming the first European to visit the forbidden Muslim city-state and come out alive:
…I offered as a preliminary to visit Harar in disguise, thus traversing the lands of the dreaded Eesa clan, and entering a place hitherto closed to us by a ruler with the worst of reputations. I could not suppress my curiosity about this mysterious city. It had been described to me as the head-quarters of slavery in Eastern Africa, and its territory as a land flowing, with milk and honey; the birthplace of the coffee-plant, and abounding in excellent cotton, tobacco, saffron, gums, and other valuable products. But when I spoke of visiting it, men stroked their beards, and in Oriental phrase declared that the human head once struck off does not regrow like the rose.

Our arrangements were soon made….
Several paragraphs later in First Footsteps in Africa, Burton reports his impatience with delays: "Travellers, like poets, are mostly an angry race." By the age of twenty-one Rimbaud had given up poetry for travel; by a circuitous and impatient route, he arrived in Harrar in 1884 as a merchant-trader looking for exports. On October 22, 1885, he wrote to his mother that he had decided to become a gun runner (and possibly a slave trader), this both a get-rich and a move-on scheme:
I have left my job in Aden after a violent altercation with those pathetic peasants who want to stupefy me for good…. They did all they could to hold on to me, but I sent them to hell, with all their offers and their deals, and their horrible office, and their filthy town…. Several thousand rifles are on their way to me from Europe. I am going to set up a caravan, and carry this merchandise to Menelik, the king of Shoa [Abyssinia]….
His partners died and there was a year of delay and baksheesh, but Rimbaud and his hundred rifle-laden camels finally set off on the four-month trek through the Afar Triangle in the Great Rift Valley. This is the area where the 3.2 million-year-old "Lucy" was found in 1974; as described by Charles Nicholl in his biography-travelogue-detective story, Somebody Else: Arthur Rimbaud in Africa (winner of the 1997 Hawthornden Prize), it was poetic ground zero and a fitting venue for Rimbaud's last adventure:
These ridged, scorched, volcanic badlands across which Rimbaud struggled in 1886-7 are … the 'cradle of mankind.' And if Rimbaud's years in Africa seem like a flight from what he was — from Europe, from poetry, from himself — then it is surely here, on this desolate desert trek, that he reaches the furthest point of that arrow-flight, arriving at this utter privation, at this landscape of nothingness, which is also — in a quite scientific sense of which he would surely approve — the very beginning of humanity.
---
Daybook is contributed by Steve King, who teaches in the English Department of Memorial University in St. John's, Newfoundland. His literary daybook began as a radio series syndicated nationally in Canada. He can be found online at todayinliterature.com.