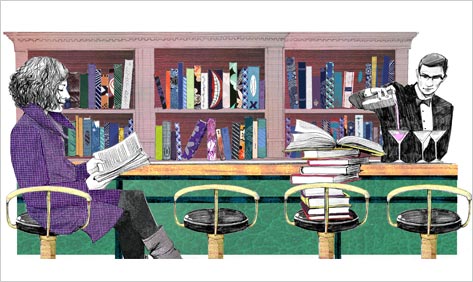 Dear February 29th,

Boy, I miss you so much! Where have you been? Having a blast, I'm sure! Smiley face!

This month felt really short without you by my side. Why don't you return my calls? I hope you're not confusing me with some other hot "date." Ha-ha. I hope you're not pretending to be September 31st again. Wasn't that so funny? That was so funny. We laughed so hard!

Those were the days, and now these are the days.

Love,
February 28th

—-

Dear February 29th,
Are you getting this letter? Is my mail caught up on some federal holiday? It must be.
God, being in a long-distance relationship is the pits. Sometimes I look across to January 28th and 29th and think, wow, you guys have got it so easy. I broke all of my resolutions this year just to spite those ungrateful lovebirds. They don't understand our love, how it lasts for really long intervals of time.
March 1st heard a rumor that you went to New Year's Eve's big party this year and danced with the hostess herself. But I told him that was impossible. You were observing the Jewish calendar this year, celebrating New Year's in September.

Shalom, baby!

Love,
February 28th

—-

Dear Febby 29th,

Nothing is new here. Everyone says hello. Last night I played cards with Valentine's and Groundhog and March 1st. We were going to invite President's but everyone always forgets that guy. Groundhog says HEY! He says you better be careful, leaving your girlfriend all alone with these choice once-a-year occasions. Ha-ha!

Oh my god, I just called me your girlfriend! I think we're really moving to the next level.

I know that you need your space, but I would share a diagonal calendar square with you if it meant you could stay forever.

Winter Love,
Me

—-

Dear February 29th,

Sometimes you fit into my schedule, sometimes you don't. But that doesn't mean our commitment was a one-month stand. I know what you did last winter, and I'm contacting the Ides for advice. And don't ask me if it's "that time of the month." It's always that time of the month — the time that it happens to be. What is that anyway? Philosophy?

Seasons Greetings,
February 28th

—-

Dear February 29th,

Today, March 1st and I spent the night together. We were hanging out and it was getting late and then we just suddenly meshed around midnight. I'll spare you the details — no "in like a lion" jokes. After all, he's been close to me all along, literally a second away 75% of the time.
Anyway, I thought you should hear it from me. March 1st and I know you'll need a place to crash in four years. You can come between our shared vertical from time to time, but never between our hearts.

Your Ex-Girlfriend,
February 28th
Hilary Leichter teaches in the undergraduate creative writing program at Columbia University and lives in Brooklyn, N.Y.