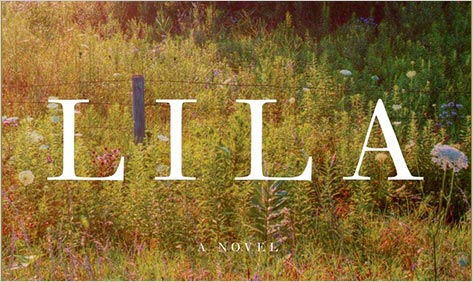 Those who suffer misfortune often carry two burdens: there is the weight of their pain, and then there is the shame of suffering. Only the staunchest faith can draw a moat around the latter, thus drawing a second source of shame for many believers: that of failing God.
Even in  the face of his own son's death,  the sixteenth-century religious thinker John Calvin did not spare himself: "It is impossible to deny that it is to our great shame," he wrote, "not to say fearful condemnation, that we have so well known the truth of God and have so little courage to maintain it!"
No American novelist has been so keenly attuned to Calvin's struggle than Marilynne Robinson. It underscores her essays, lives in her fiction. Now, with Lila, Robinson has written a novel that circles this dilemma with magnificent poignancy. The book's eponymous heroine, Lila, emerged in the margins of Gilead, Robinson's 2004 Pulitzer Prize–winning tale of the preacher John Ames and the account he makes of his life in 1956 to his unborn son. Lila is the mother of that boy, but she remains a shadowy figure here and in Home, Robinson's 2008 follow-up, which revisited the events of Gilead in light of Ames's prodigal godson, Jack's, return to Gilead, Iowa.
For those who felt Gilead was a tiny bit nostalgic, Home read like a rebuke, a way to draw the abolitionist past of the Middle West adjacent to the shameful behavior of America in the 1950s. Jack, after all, returns to Gilead in search of solace. Having fathered a child with a black woman, he hopes to find in Gilead a home that accepts what was in America then widely considered unacceptable. With tender rage Robinson chronicles the way the town and his extended family fail him. It is worth noting that in the Hebrew Bible, in the book of Hosea, "Gilead is a city of those who work iniquity; it is stained with blood."
This is not how Lila sees Gilead when she arrives, penniless, bedroll on her back. To her Gilead is a town with picket fences and judging church faces, linen curtains blowing in windows and women with too-ready-to-do-good faces. It is the mid-1950s, Eisenhower-era America, a time of prosperity, but not for all. Stolen from a dangerous man as a child and raised by a fierce, protective woman named Doll, Lila is more like a figure emerging from the hardscrabble thirties.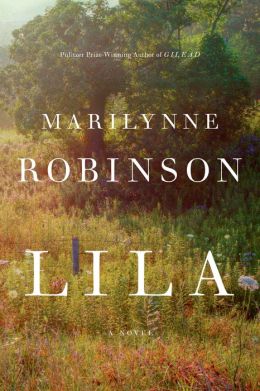 We already know from Gilead that Lila will wind up with John Ames. Gilead charts Lila's shaken, skeptical road back to trusting anyone. Robinson begins the story in the time before Lila has words, when she knows Doll as just a smell, an arm for a pillow. Patiently, in episodic bursts as refracted as poetry, Robinson describes how Doll raises Lila, bringing her up as if only doing it properly — sending the girl to school, telling her when to use a knife — can redeem her fallen life.
In its portrait of migrant life, and its compassion for the spiritual context of the Middle West, Robinson's trilogy picks up from Willa Cather's great trio of prairie novels — O Pioneers!, The Song of the Lark, and My Ántonia — which, like this book, concludes with the story of a strange woman coming to a small town. Cather, like Robinson, was criticized in her lifetime for being out of touch with the present, for retreating into the past. Robinson also glances back, but all trace of nostalgia is scrubbed from Lila: "Their own bad times started when the mule died," she writes with oaken simplicity, "two years or so before everyone else started getting poorer and the wind turned dirty."
The novel presents different challenges to Robinson as a writer than she faced in Gilead. Lila is the book of a lost woman who is ignorant, her past so shameful she cannot trust kindness. And so while Robinson writes her usual beautiful, humble sentences, their grace has to remain inaccessible to Lila for most of the book. To pull this off, Robinson has altered her syntax to reflect the skittish survival strategies of a woman who finds no solace in her past or hope in the future. Events and scenes are strung together by loose "ands" or "buts," each present moment a trapdoor to the past.
Gradually, the book develops a rhythm. Lila steps into Ames's church to get out of the rain and begins a relationship as unlikely as it is moving. As they get to know one another and Ames courts her awkwardly, Lila thinks back on her life in a series of flashbacks that tack ever closer to the source of her shame. These two movements are joined by spiritual discussions Ames and Lila have about existence, its meaning, and the mystery of suffering, about which both know too much, but Lila more.
Novels can be great for many reasons. The power of Lila emerges in the extraordinary way that Lila and Ames pass their all-too-intimate knowledge of suffering back and forth, asking one another in the most roundabout ways not to inflict pain. Modestly well-to-do, respected in town, Ames ought to be in control here; but the gladness Lila brings awakens in him a desire to hold onto joy, a covetousness that brings him shame. Observing these changes in the man who becomes her husband, while a child grows inside her, Lila learns a responsibility that ultimate outstrips her own shame: that for the happiness of another.
Watching this change in Lila is nothing short of astonishing. With this novel, Robinson has added yet another perspective to a portrait of a midcentury town already rich with shadings. When one takes these three remarkable books together, it becomes apparent that Robinson has written the greatest multivolume American saga since John Updike's Rabbit books. Where Updike used Rabbit to muse on and praise the contemporary social scene, its textures and tensions, Robinson is a much more troubled storyteller. As a midwesterner, she understands how small a garrison we have built against fate. "A wind could hit a town like Gilead and leave nothing behind but sticks and stumps." Our challenge, Robinson makes clear, is to live as if that weren't so.