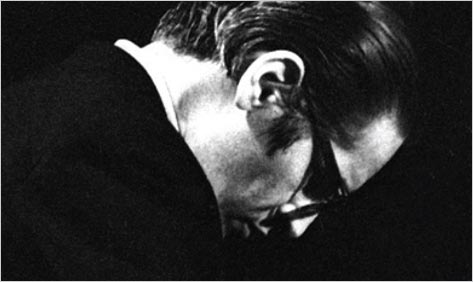 Bill Evans died in 1980, and though the three ensuing decades have seen their share of lyrically gifted jazz pianists, from Keith Jarrett to Bill Charlap to Brad Mehldau, no one has yet weakened Evans's hold on the besotted listeners who still rightfully revere him. The recently released double CD Live at Art D'Lugoff's Top of the Gate, recorded in 1968, furnishes further clues to Evans's posthumous power to enchant the faithful.

Even casual jazz listeners probably recognize Evans's pellucid sound: he plays a vital role on the most popular jazz recording yet made, Miles Davis's Kind of Blue, an album that resides in the collection of every serious music lover. Davis himself may have summed up the Evans magic best, stating that "the sound he got, was like crystal notes or sparkling water cascading down from some clear waterfall."

At his very best, which to my ears lies in the years between 1958 and 1970, Evans distilled his work to a core of meaning, his superbly expressive touch perfectly balancing his extraordinary harmonic acuity and refined sense of melody. He could obviously play rings around other pianists if he so desired, but he chose to wow through understatement and the revelatory force of emotional exposure. You felt you were privy to secret ruminations when you listened to Evans, a powerful artistic illusion he shared with Davis. And unlike, say, Oscar Peterson, one of Evans's few pianistic rivals in mainstream popularity, Evans was at his most satisfying when holding tightly to the reins.

In fact, by 1968, Evans was at his least interesting when displaying his prodigious digital command. On such whirlwind Top of the Gate performances as "Someday My Prince Will Come" and "Yesterdays," Evans's fingers do plenty of talking, but the impression he leaves is one of having swapped the pleasures of organic swing for velocity. By contrast, it's when the pianist is exhibiting his genius at interpreting ballads and medium-tempo tunes that he keeps us in thrall with his unique gifts. Here is where the exquisite touch and the surprising chord substitutions and the deep expressivity of an artist willing to openly reveal himself in his playing burst through. Such confidential performances as "Alfie," "Mother of Earl," and "Here's That Rainy Day" are among the unearthed gems that retain the power to shake us with their originality and unfettered offering of feeling.

Evans's younger trio mates exhibit nothing but enthusiasm, but restraint is in shorter supply. Bassist Eddie Gomez may be revered by Evans devotees, but his distressingly hyperactive playing on the oceans of featured space he's allotted is a distraction of the sort that recalls Duke Ellington's onetime denigration of bass solos in a trio context as "commercials" between the piano statements. Drummer Marty Morrell, heard early in his seven-year stint with Evans, is likewise overly insistent. Despite the rhythm team's bluntness, Evans sounds consistently engaged — indeed, he may have relied on the obvious energy of these eager players.

Undoubtedly there will be more previously unreleased live Evans material surfacing during this decade and beyond adding to a small mountain of posthumous recordings already in hand. Bring them on: there can never be too much beauty in this world.