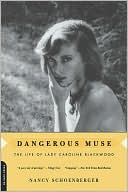 Sixty-year-old Robert Lowell died of a heart attack on this day in 1977, while traveling in a New York City taxi. He had just flown back to New York from a disastrous trip to Ireland, where he had gone to explain to his present wife, the Anglo-Irish Lady Caroline Blackwood — a writer, like his previous wife Elizabeth Hardwick, as well as heiress to the Guinness Stout fortune — why their marriage was over. The meeting at Blackwood's estate outside Dublin had ended when Blackwood stormed out with her three children: the son she had had with Lowell and two daughters from two former marriages, one to the painter Lucien Freud (grandson of Sigmund Freud), one to the composer Israel Citcowitz. Lowell had Girl in Bed, one of Freud's now-famous paintings of the young Blackwood, with him in the back seat of his cab.

If Lowell was "the last great public poet in the U.S., one who had more than once managed to reshape the direction of modern American poetry" (biographer Paul Mariani), recent books have concentrated more on his tumultuous relationships. Of course, Blackwood was a tumult on her own, being a Dangerous Muse, as Nancy Schoenberger titles her 2001 biography, to all her husbands. Schoenberger quotes in her Prologue from one of Lowell's poems: "One wondered who would see and date you next / And grapple for the danger of your hand."

Those lines lead to Why Not Say What Happened? (2010), a memoir by Blackwood's daughter Ivana Lowell: as she found out the day after her mother died, her father was not Citcowitz but one of Blackwood's other grapplers. Ivana remembers Lowell, when not in the grip of a bipolar swing, as mostly "the sweetest, mildest-mannered man." Her book takes its title from Lowell's "Epilogue," the last poem included in Day by Day (1977), his final collection:
But sometimes everything I write
with the threadbare art of my eye
seems a snapshot,
lurid, rapid, garish, grouped,
heightened from life,
yet paralyzed by fact.
All's misalliance.
Yet why not say what happened?
These lines are sometimes cited in discussions of the "confessional" aspect in the poetry of Lowell, Sexton, Plath, and others — these poets the focus of Kathleen Spivack's With Robert Lowell and His Circle, due out in November.
---
Daybook is contributed by Steve King, who teaches in the English Department of Memorial University in St. John's, Newfoundland. His literary daybook began as a radio series syndicated nationally in Canada. He can be found online at todayinliterature.com.