The co-creator of The Daily Show picks three favorites.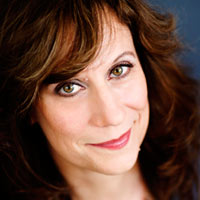 A co-creator and former head writer of The Daily Show, Lizz Winstead is one of America's most influential political satirists. Her new book, Lizz Free or Die, collects essays on subjects including her childhood desire to be a priest and her lifelong compulsion to question authority. This week, she points us to a diverse trio of reads, including one that she would have never expected to make the list.
Buy Lizz Free or Die by Lizz Winstead
---
By Kristin Hersh
"Rat Girl is an honest and cinematic account of Kristin's experiences while she led her band, the 1980s indie phenom Throwing Muses, from the small clubs of Providence and Boston to its career-starting first record. As much about mental illness as about art and music, the book is about the drive to be heard, with a cast of characters that surprisingly includes the Hollywood legend and Kristin's college classmate Betty Hutton. This is a story of the artist's journey: You don't have to be a Throwing Muses fan to enjoy Kristen's hilarious prose, but you will become one as you read."
---
By Dave Hill
"Dave Hill's first collection of essays covers a lot of ground as the comedian/writer/musician and frequent This American Life contributor discusses everything from embarking on a nude dinner cruise, to becoming the unwitting accomplice in the theft of three hundred pounds of meat, to coming to terms with the death of his mother. From start to finish, Hill balances the swagger and absurdity of his onstage persona with sincerity and self-deprecation. The result is a book that manages to be relentlessly hilarious, honest, and touching all at once. Don't read Tasteful Nudes in public unless you're comfortable receiving stares from strangers as you cackle to yourself like a mental patient. And if you decide to hop on a plane to Tokyo after reading about Dave losing his innocence to a Japanese toilet, don't blame me."
---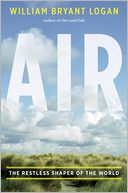 Air: The Restless Shaper of the World
By William Bryant Logan
"OK, and now a curveball.
"I was invited to read at The Festival of Writers in Rensselaerville, New York. William Bryant Logan, an arborist and faculty member of the New York Botanical Garden, was reading from his new book Air. I am not a gardener, nor am I a science enthusiast, other than believing science is more effective than the Bible as a tool to educate ourselves about climate change.
"William was reading a chapter about a voyage Charles Darwin took and how Darwin's research led him to discover that each year the winds over Africa carried precious soil elements to South America, which gave us — and which are crucial to maintaining — the rain forests.
"I was hooked. Each chapter is a riveting account of how our air and its mighty winds are compelling protagonists in our lives.
"Whether Logan is writing about the weather on D-day, or how an infant's breathing in the pheromones of its mother brings the infant naturally to the breast to feed, each story in Air is a fascinating look at the role our air plays in our lives and a reminder of how fragile it can be. Air also serves as a warning of how human behavior can taint its journey and the dire effects that can come of it."