Kim Wright's debut novel Love in Mid Air brings penetrating insight to love, sex, marriage and friendship in the 21st century. When Elise Bearden embarks on an affair with a man she meets in an airplane, she discovers how much of her earthbound life she has drifted away from.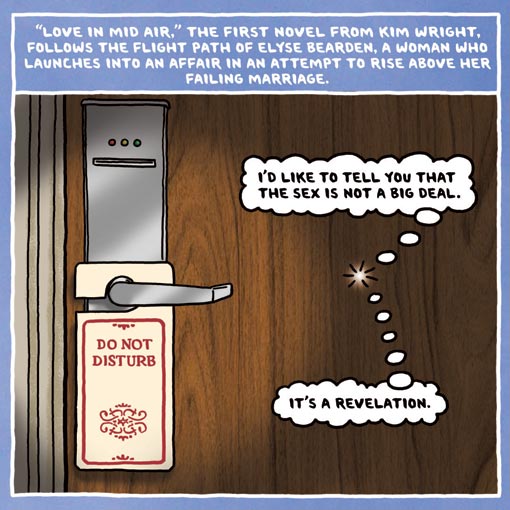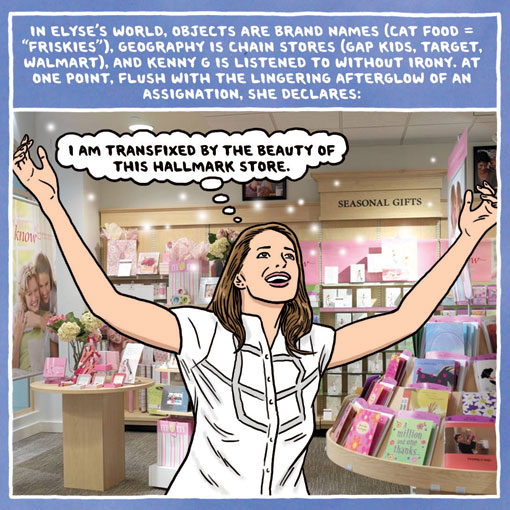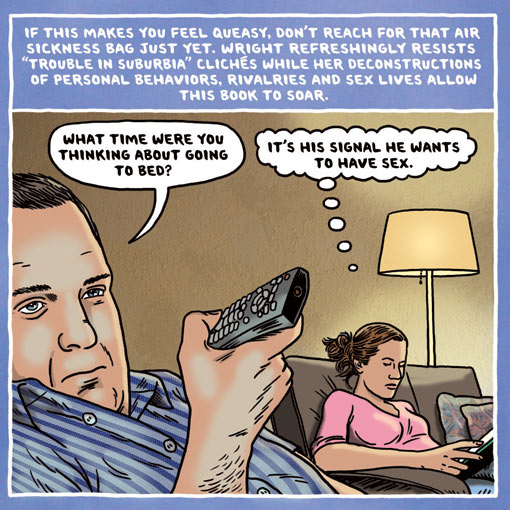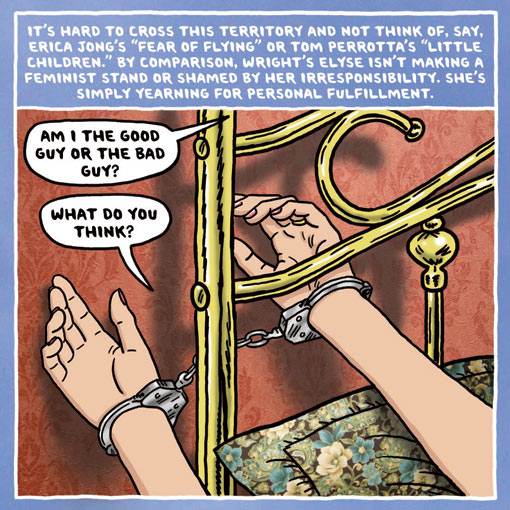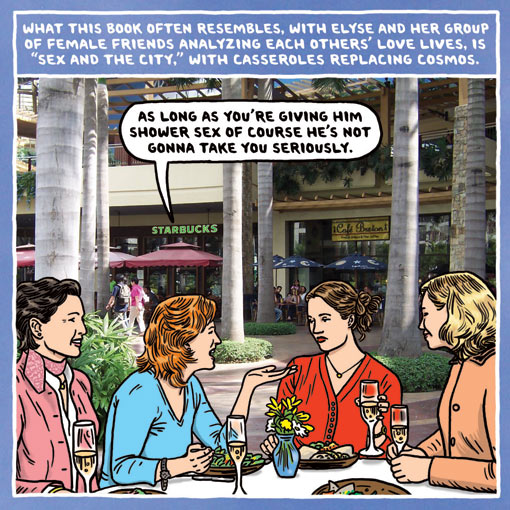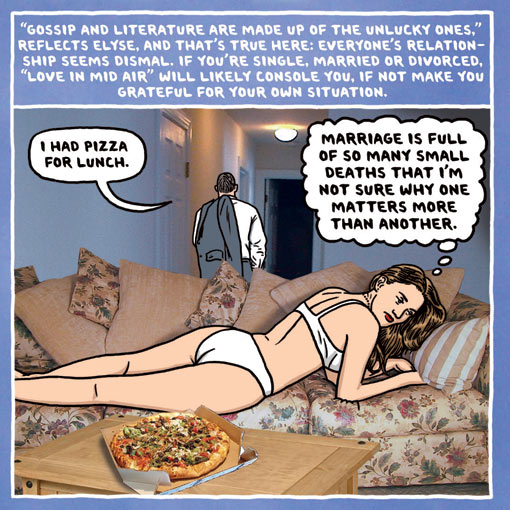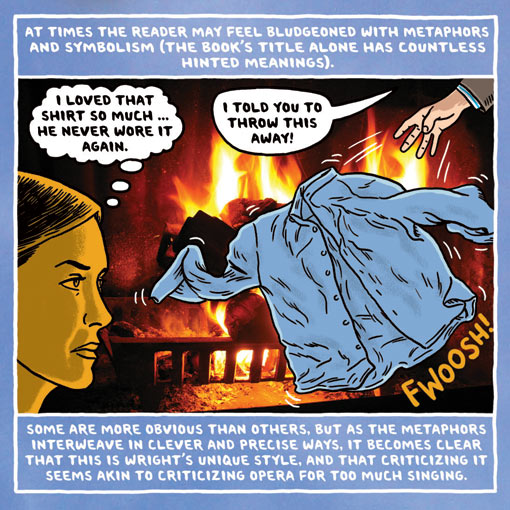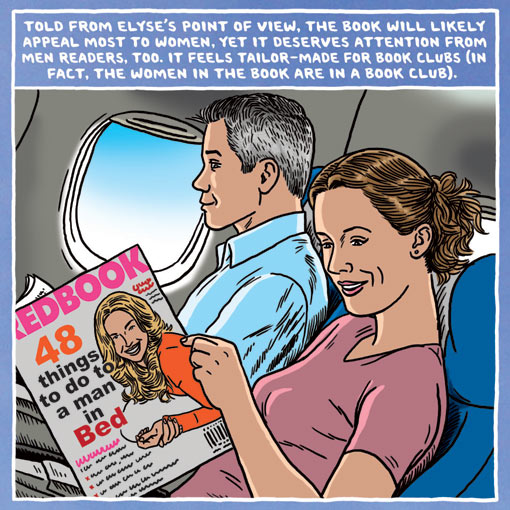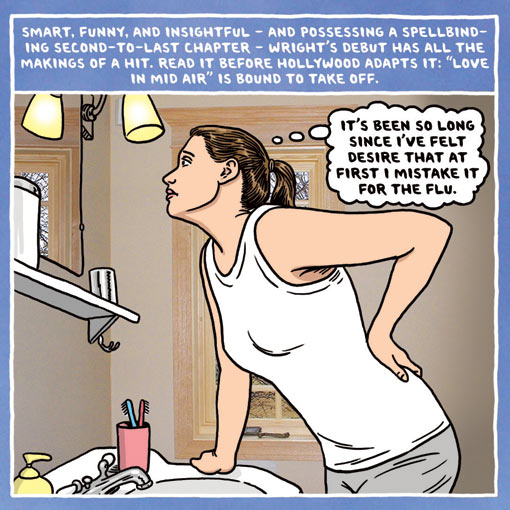 To see the review as a single image, click here.
Cick here to buy Love in Mid Air.
---
Ward's Drawn to Read appears monthly in the Barnes & Noble Review. Click here to see the complete Drawn to Read archive.