Love Rocks is a biweekly look at new self-published romance titles from the community at Rock*It Reads.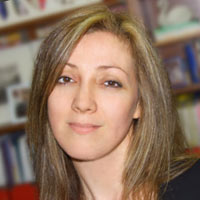 The Christmas season is upon us. You'd like to start a new series. Try something different. But do you really have the time to invest? Especially when your Christmas list is long. And you still haven't figured out what to get Uncle Bob (He's always so difficult to buy for.)
I have a soft spot for historical romance novels. It's what I write, after all. And there's a wonderful trend that I love—the historical romance novella written as a standalone story that's part an existing series. Or in some cases, used to launch a new series.
What better way to sample a brand new series that's caught your eye than to dive into a novella?
The great thing about indie publishing is that the author has total creative control. She can do something outside the box. Here are a couple of historical novellas that don't feature your usual British aristocratic hero.
Oh, these heroes are definitely handsome. Irresistible and refreshingly different.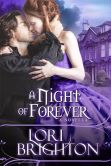 A Night of Forever by Lori Brighton
Who is Aidan Callaghan? Mary Ellen James is intent on uncovering the truth about the mysterious man. But as she soon finds out, some things are best left buried in the past.
In this historical romance novella, Mary Ellen is a sensible woman. She is looking for a man with a title and wealth, not because she's shallow. But because she's known the realities of living life while lacking both. Her brother-in-law's friend is mysterious. And seemingly without means. So why can't she stop thinking about Aidan? He's all wrong for her.
In more ways than one.
You see, Aidan is a vampire. Yeah, that's going to put a monkey wrench in her plans. This is a fast paced novella, with great chemistry between Mary Ellen and Aiden. She's brave. He's protective. Add in suspense and action and you've got a delightful read. I'm definitely going to check our Lori Brighton's other books in The Night Series.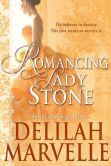 Romancing Lady Stone by Delilah Marvelle
At forty, Lady Cecilia Evangeline Stone thinks she has everything a woman could ever want. A title, a fortune, and four children who make her proud. After a marriage of convenience that was anything but convenient, she has no desire to complicate her life by including a man in it again. When her eldest son announces his engagement to a Russian actress in Saint Petersburg, Cecilia sets out to do what any good mother would do: stop the wedding. Unfortunately, destiny has other plans.
Konstantin Alexie Levin never considered himself to be a villain. In fact, he considers himself to be a Russian gentleman. Having grown up in a refined and well-educated family that embraced criminal life to avoid debtor's prison, the only thing preventing him from knowing happiness is the rest of the world. Everything changes, however, when Konstantin is given a chance to start life anew and travel to London to collect an unexpected reward for saving a man's life. To his surprise, he is about to become a hero at midnight to a beautiful aristocrat who desperately needs his help. The problem is…he wants to do more than save Lady Stone. He wants to make the woman his, all his.
Oh, how I loved Konstantin! He's Russian. A former criminal. A little dangerous. And a man who definitely knows how to come to a woman's aid. He is what every hero is made of. A chance encounter in a carriage puts him in the path of a beautiful, yet older woman, Cecilia. She's been drugged, robbed and stranded in Russia. He doesn't hesitate to help her find her son. Yet, the longer they're together, the more compatible you see they are—despite the age difference. And their very different backgrounds.
I adored the story behind Konstantin's prized pocket watch and his belief in destiny. Romancing Lady Stone is part of Delilah Marvelle's School of Gallantry series. I'm now very eager to read her upcoming Whipping Society series!
To sign in and make a comment, click on the Sign In or Register link in the upper right-hand corner of the page, then come back to this page to leave a comment below.


---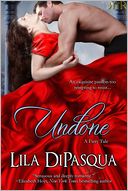 Lila DiPasqua is a national bestselling author of wicked & witty historical romance novels for Penguin/Berkley, as well as self-published works. She is best known for her critically acclaimed Fiery Tales series. Watch for her upcoming holiday novella (part of the Fiery Tales series) The Duke's Match Girl, a steamy, romantic retelling of The Little Match Girl (out Dec. 1, 2013). See her website for details: http://www.LilaDiPasqua.com/