I'm thrilled to be inaugurating Love Rocks with a column about two wonderful new works of self-published romance. As Mia Marlowe writes, the authors of Rock*It Reads know how important quality is to readers because we're readers too. We also know that self-publishing opens up doors for authors and readers. Once seen as the red-haired step-child of traditional publishing , self-publishing in the digital era is fast becoming part of the literary mainstream.

As self-published author Sophie Couch recently said, "I used to rudely denigrate self-publishing too. Then I started earning royalties." I think this is a powerful statement because it says a lot about the stigma self-published authors still face and how they're still defending the venue. Here at Love Rocks, we're determined to lead the way when it comes to redeeming self-published romance.
As an author, I don't have a lot of time to read, which makes me a really picky reader. But when I find a book I really like, I tell my friends about it. In selecting a couple of reads for this inaugural column of Love Rocks, I sifted through a host of blurbs , asked for some recommendations, and in the end, the two books I fell in love with just sort of fell into my lap – and hooked me from the opening pages.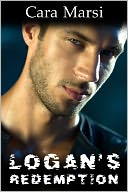 The first book I fell in love with was Cara Marsi's Logan's Redemption. See, I told you these were redeeming reads! I've always enjoyed the romantic suspense books that Harlequin publishes, and Marsi's self-published book easily fits into that same type of sexy, sleek skin.
Reading for me is all about the voice. If you snag me with your voice, I'm on the hook for more. Marsi did just that with Logan and Doriana's story. I loved the pictures she created in my head. While it's hard to extract a single line of imagery, I loved this one. "He pressed the elevator button hard, as if he could pound away his thoughts." The tension leading up to this moment made my own thumb tingle because I was right there with Logan pounding that elevator button. Of course, I've always been a sucker for a hero who owns a Lamborghini (my bucket list includes driving a black one).
The sex in this book is fairly hot, although quite in line with most steamy reads on the market today. While my reading tastes might not match others, I can honestly say that the overall content, formatting and cover quality of this book makes it well worth its $2.99 price tag. In fact, I downloaded another of Marsi's books– right after reading this one–and read it immediately!
How do you describe a book that keeps you reading to the point that when your battery is so low you find yourself pulling out an extension cord to plug up the device and keep reading? London Falling by Emma Carr was a book I just couldn't put down. I have only just recently delved into contemporaries again, and this book reminded me why I love them. The whole push and pull between British Simon and American Aimee, a pair whose attraction to one another is set off by some deeply-rooted differences, was wonderful. And who can't love a Yorkshire terrier named Cupcake? In a way, Carr's voice reminds me a bit of Susan Elizabeth Phillips, who writes delicious contemporaries like Call Me Irresistible.
The sexual tension in the book takes on a slow easy burn as Simon and Aimee get to know each other. I loved how the initial sex scene played out with both Simon and Aimee thinking their individual performances were lousy. It made their "do-over" as Simon calls it, all the more poignant. Aimee might be a bit too proud and stubborn for some readers, but I liked her. I adored Simon. His initial uptight nature is quickly peeled away to reveal a wonderful beta hero who's tender, funny, smart, and sexy. Of course, it didn't hurt that I'm a sucker for a British accent I can easily hear in my head. I also loved the visit Prince William makes to the kitchen. Unrealistic? Yeah. But a fun scene nonetheless.
The only thing that I found distracting was the use of British slang which wasn't satisfactorily clarified by the author (Oh, how I know from personal experience how readers hate not knowing what a word means). But it was a minor distraction. The book is nicely formatted and the editorial content was good. The cover has a chick-lit feel — but I've never been one to judge a book by a cover. (A blurb or a book trailer, yeah, but not a cover. *grin*) I think I got a real bargain for $2.99, and if you love contemporaries that are short on sex, but long on sweet romance, this book is for you.
Tell us what you think redeeming the self-publishing industry means and how authors and readers can make that happen. What's a great self-published book you've found here at B&N?
To sign in and make a comment, click on the Sign In or Register link in the upper right-hand corner of the page, then come back to this page to leave a comment below.
---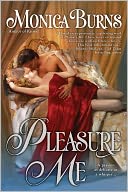 An award-winning author of erotic romance, including the 2011 RT Reviewers Choice award for her historical, Pleasure Me, Monica Burns writes hot, rich, and lushly romantic historicals as well as exciting, sexy paranormals. Her website is monicaburns.com