Love Rocks is a monthly look at new self-published romance titles from the community of writers at Rock*ItReads.

I'm a sucker for secret agents. I love the tension and drama that accompanies a good spy story, and I'm a big fan of the car chase, the shoot-out, and the desperate race to save the president/the girl/the super-secret computer program from falling into the hands of the dastardly government/villain/corporation.
Unfortunately, there's one element in most spy yarns that doesn't quite cut it for me, and it's in the romance department. All too often, the hero is left with a broken heart as he watches his lover die a gruesome and usually pointless death, leaving him forever scarred. Not exactly a great reward for saving the world.
Increasingly, though, romance authors are correcting this oversight in spy novels set in both contemporary and historical settings. Even more interesting, many of these stories upend the normal convention of men in the central heroic role, instead casting women as the lethally trained operatives who take on the bad guys.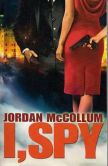 In I, Spy, by Jordan McCollum, the spy in question is Talia Reynolds, a CIA analyst assigned to the agency bureau in Ottawa, Canada. Talia is a highly competent agent who can speak several languages, crawl through tiny ventilation shafts to spy on terrorists, kick butt with the boys, and still clean up enough to make small talk on the diplomatic circuit. She's also a practicing Mormon who doesn't drink alcohol or engage in pre-marital sex, and is dating a thoroughly nice guy who doesn't have a clue what she does for a living.
These disparate elements collide in a fast-paced, crisply written story with entertaining plot twists, told in a first person, wryly self-deprecating narrative voice. Talia may be a crack agent, but she's also struggling to balance her work and home life—something most women can relate to, even if we're not taking down Russian spy rings while also trying to maintain a healthy dating life. I, Spy is a well-crafted romantic suspense with humor, heart, and a uniquely engaging heroine.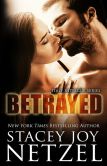 For a slightly grittier, emotional read there's Run to Rome, by Stacey Joy Netzel I reviewed one of Netzel's contemporary romances in an earlier column, but she's an equally talented writer of suspense. Run To Rome is book two in the Italy Intrigue Series, but also reads just fine as a standalone. Strictly speaking, the heroine isn't a spy, but rather an undercover detective for an elite Italian police force working with Interpol.
Evalina Gallo is thrown together with American Ben Sanders, the man she loved and left after one torrid night of passion. Unfortunately for Eva, Ben is a former con man whose parents are con artists and still causing trouble. In order to protect his family, Ben finds himself embroiled in a dangerous scheme involving the Mafia. It's Eva's job to protect Ben and possibly bring him to justice. Run to Rome is a deftly-written spy caper that takes full advantage of its gorgeous Italian setting. I highly recommend it.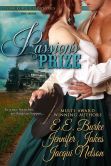 For a spy story in a historical setting, there's Jacqui Nelson's Adella's Enemy, part of the Passion's Prize anthology.
The story features Adella Willows, a former Rebel spy secretly tasked by a Washington senator to ruin a wealthy railroad tycoon. Since Adella holds that tycoon responsible for the death of her beloved brother, she's happy to take on the job. She heads out West to sabotage the railroad project, and encounters an unexpected roadblock in the form of Cormac McGrady, a formidable man who works for the despised tycoon. Cormac is determined to get the railroad line built, and he won't let a beautiful spy—or anyone else—stop him.
Nelson easily lures readers along on a romantic, suspenseful ride in the post-Civil War American frontier. It's a story with high stakes, a realistic setting, and larger-than-life characters. If you're a fan of the hit TV series, Hell on Wheels, you'll definitely want to check out Adella's Enemy.
Three stories with emotion, intriguing characters, and explosive romance—what better way to heat up a cold January night?
To sign in and make a comment, click on the Sign In or Registerlink in the upper right-hand corner of the page, then come back to this page to leave a comment below.


---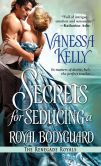 Vanessa Kelly writes award-winning historical romance and USA Today bestselling romance with her husband under the pen name of VK Sykes. Her new historical romance, Secrets for Seducing a Royal Bodyguard, is the first book in The Renegade Royals series, which features dashing spies, dastardly villains, and a great deal of romance. You can find her at www.vanessakellyauthor.com.