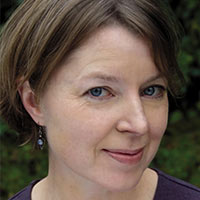 Lyanda Lynn Haupt writes:

"We often think of wilderness and the wild as places — places somewhere "out there," places that we can visit and that can inspire us, but that remain somehow separate from our everyday existence. But the wild can also be a state of mind, a way of being. As a nature writer, I am drawn to the works of authors who are conversant with this inner wild — with a sense of creativity, imagination, and continuity with earthly life that ranges beyond the staid borders of everyday cultural norms."
---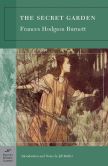 The Secret Garden
By Frances Hodgson Burnett

"This book is well worth re-reading as an adult, and I am convinced that the answers to most of life's struggles can be found within its pages. When I read The Secret Garden for the first time in third grade, I mimicked Mary and asked my father, 'Might I have a bit of earth?' And he gave me one."
---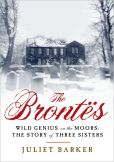 The Brontës: Wild Genius on the Moors
By Juliet Barker

"Cold stone walls, depressive governesses, graveyards, moors, opium, illness, death. Yes, Barker's biography of the singular family is 1,158 pages of tiny print. But this deep pilgrimage into the cloistered life of the Brontë siblings and the strange, constant, creative work that poured out of them, is well worth the journey."
---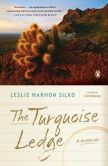 The Turquoise Ledge
By Leslie Marmon Silko

"I love this slow-moving ramble of a memoir. Silko takes us wandering through her daily life, where she paints, writes, puts out water bowls for snakes, speaks with ghost dogs, and is visited by star beings. Walks in the arroyos of the Sonoran Desert, and the bits of turquoise she collects as she roams, thread the book into a loose whole. This is not a page-turner; it's a sweet, generous bedtime book that will comfort you to sleep as if you are curled up in a corner of Silko's untidy cabin, under the Arizona sky."
---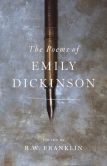 The Poems of Emily Dickinson, Reading Edition
Edited by R. W. Franklin

"While modern biographers tell us that Dickinson's reputation as a recluse has been overplayed, it remains true that she was highly introverted and, as an adult, didn't care to stray far from her Amherst home. Even so, the words of her poems are as conversant with wild themes as the journals of Thoreau or Muir. She may not have spent as many (or any) nights under the starts, but she felt their presence as deeply as anyone."
---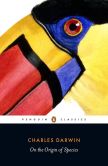 On the Origin of Species
By Charles Darwin

"Darwin is known for his explorations on HMS Beagle, but after he returned to London, still in his early twenties, he never went anywhere again. He cultivated his innate, constant wonder in the face of the natural world from his desk and the gardens around his home in the Kent countryside. When I am feeling crabby or anxious or isolated, I read a few paragraphs of The Origin and remember my place in life — simultaneously small and meaningful; individually alone, yet intimately connected.
---

Lyanda Lynn Haupt has created and directed educational programs for Seattle Audubon, worked in raptor rehabilitation in Vermont, and is a seabird researcher for the Fish and Wildlife Service in the remote tropical Pacific. She is the author of Crow Planet, Pilgrim on the Great Bird Continent, and Rare Encounters with Ordinary Birds (winner of the 2002 Washington State Book Award). Her latest book, The Urban Bestiary: Encountering the Everyday Wild, is out now from Little, Brown.