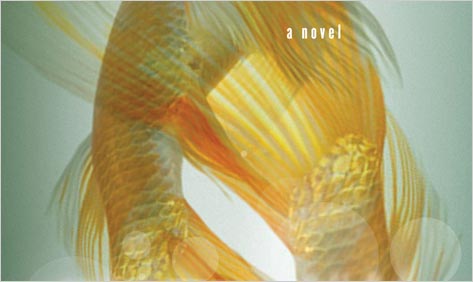 The heroine of Lydia Millet's new novel, Susan Lindley, has just inherited a house from a vaguely remembered great-uncle who died a few months earlier. Set among nearly twenty acres of overgrown gardens, the property is a vast, untended 1920s mansion, located in one of the richest neighborhoods in Pasadena, California. Even more remarkable than the estate's size are its contents: it's crammed with room after room of molting taxidermy specimens of every size and shape. There are legions of mounted deer heads, cheetahs frozen in mid-leap, parliaments of stuffed owls, timber wolves in glass cabinets, minks on the sideboard. One bedroom shelters a diorama of rainforest creatures, while others contain tableaux of Himalayan ruminants or Arctic foxes. In the dim library, there's an ossified jamboree of bears.
Susan is justifiably unnerved by the house's contents when she leaves the modest Santa Monica home where she's lived for many years and moves in, vowing to get rid of all the animals and redecorate from bottom to top. Yet almost immediately she finds herself delighting in the stuffed curiosities, and wondering how they got there. Unlikely as it seems, the old house with its tattered menagerie represents a chance for her to metamorphose from an ordinary and very troubled 48-year-old woman into "a queen, the private, unseen monarch of a kingdom of dust and faded velvet and the great horns of beasts."
Those troubles of Susan's are both old and new, as Millet's fans will recognize, since Magnificence is the final novel in a trilogy that began with How the Dead Dream and Ghost Lights. (It can easily be read on its own, but is much enhanced by the two previous books.) Her daughter is a depressed paraplegic in her early twenties who's been working as a phone sex operator. Susan's boss, a property developer turned eco-warrior, is dismantling his real-estate business, signaling a probable end to her secretarial job. The most grievous of her misfortunes is the most recent: her husband, a mild-mannered IRS agent named Hal, had been travelling in Belize when he was stabbed to death during a random street robbery. Blindsided by this sudden tragedy, Susan is also considerably guilt-ridden, because Hal had discovered evidence before he left for Belize that she had been coping with the stress of her daughter's disability by pursuing sexual flings with near-strangers.
As dramatic as all this sounds, the things that happen in Millet's trilogy are never the main events. In each of the three books, Millet makes sure that the protagonist's thought process, not the action, dominates the narrative space. (Respectively, those streams of consciousness belong to T., Susan's boss, in How the Dead Dream; her husband, Hal, in Ghost Lights; and Susan herself in Magnificence.) These long-running interior monologues, coolly composed in the third person, unspool as the characters try (and mostly fail) to make sense of their outlandish circumstances. Their rhythms are remarkably true to life and punctuated with dark humor. Susan, for instance, grappling with her guilt over the incidental way in which her adulterous behavior propelled Hal to take his fatal trip to Belize, privately refers to herself as "the murderer": "the murderer poured a cup of coffee," she narrates silently; "the murderer went to sleep." And a page later: "The murderer inherited a house full of deer."
A heroine more haunted than the creepy mansion she moves into is a spectacular subject, and Millet does not waste the opportunity. Because she's an elliptical rather than a revelatory writer, Millet provides only indirect access to Susan's grief over Hal, which shows up quite realistically in the form of distracting housekeeping projects rather than in frank emotional outpourings. Susan plunges into the monumental task of restoring the estate and its deteriorating contents, becoming more and more invested in her claim. With near-obsessive resolve, she fends off a couple of nosy cousins who question her legal entitlement to the property. At the same time, she offers hospitality to an assortment of needy acquaintances who seek refuge, as she does, in the house's museum-like recesses.
Millet endows the mansion with a deliciously surreal presence, its spaces expanding and contracting as if in a dream, its design as playfully sinister as the mise-en-scène of Psycho or The Shining or Mark Z. Danielewski's novel House of Leaves. And how cleverly Millet lends credibility to her ghost house, surrounding it with meticulously accurate Los Angeles details: the squawking flocks of wild parrots zigzagging overhead; the students from the nearby Art Center design college who come to help organize the mounted specimens; the precise time — almost forty minutes — it takes to drive on empty freeways at two in the morning from Pasadena to Santa Monica.
What to make of all those exotic animals, once wild, now moribund and warehoused in a manic collector's dream home? Millet, who has a master's degree in environmental policy from Duke, is never shy about her preoccupation with the shrinking dimensions of the natural world. The role of the extinct specimens here is to highlight how little we know about their bygone grandeur — and how limited, in Millet's view, is human understanding in general. "There was something she should be learning about them," Susan tells herself as she prowls among the animals at night, "but she didn't know what." It's their mystery that lends this book its magnificence, making it the most powerful in the trilogy and superior also to novels with more strident eco-political messages. Millet will only offer hints of the secrets here, in this elegantly disquieting novel with the baleful message that "you lived your life in a small part of the world, with only the faintest inkling of what was everywhere else."