Stories ready to be brought to the silver screen.
---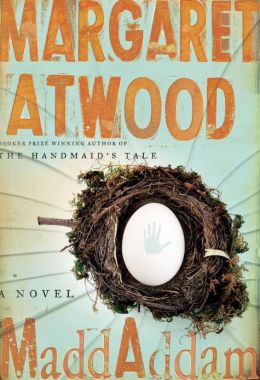 The Oryx and Crake Trilogy
By Margaret Atwood
How might the fantastical minds of Alfonso Cuaron or Guillermo Del Toro render this apocalyptic landscape of magical creatures and Earth's last humans? With an industrial empire of genetic engineers as the shadowy villains, and a wilderness of unforgettable monsters big and small, Margaret Atwood's three dystopic tales are ripe material for fantasy fanatics and filmmakers alike.

Review of The Year of the Flood by Paul Di Filippo
Review of MaddAddam by Michelle Dean
---
By Adam Johnson
Adapting Adam Johnson's Pulitzer Prize–winning triumph, which invents the life story professional kidnapper growing up in militant North Korea, would require a capacity for dramatic moments both explosive and quietly meditative. Would Terrence Malick, Kathryn Bigelow, or Ang Lee be up to the task?

Review of The Orphan Master's Son by Katherine A. Powers
---
By Carla Rifka Brunt
Fourteen-year-old June is ostracized from her family and mourning the loss of her uncle when she suddenly finds an unexpected friend and embarks on a remarkable journey of discovery and compassion. This sophisticated, poignant coming-of-age story set under the shadow of the AIDS crisis within the art scene of the 1980s could be aptly brought to the screen by a director like Gus Van Sant or Cameron Crowe.
Our Interview with Carla Rifka Brunt
---
By Adam Ross
If Christopher Nolan or Vince Gilligan are looking for their next gritty existentialist noir, they need look no further than Adam Ross's clever and surreal enigma, built around the foggy death of a young woman who may have been killed by her husband — and whose case is investigated by one sleuth who wants to murder his own wife, and another once wrongly accused of doing so. A narrative fortune cookie with Hitchcockian overtones.

Reading Recommendations by Adam Ross
---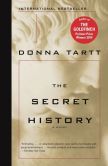 By Donna Tartt
Donna Tartt's debut novel, with its heady mix of intellectual intrigue, erotic obsession and psychological suspense, has been the talk of potential film adaptation ever since its 1992 release. With a wickedly funny and alluring approach to death, thrilling plot twists, and an intricately rendered study of collegiate friendships, The Secret History is ready-made for the wry wit of Sofia Coppola or David Fincher.