For your consideration: great books on shooting Oscar-caliber films.
---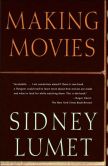 Making Movies
By Sidney Lumet

With language as precise as a zoom lens and methods as lively and playful as his amiable persona would suggest, Academy Award–winning director Sidney Lumet wrote what is oft considered the closest a book can come to offering an on-set education in film production. With sage wisdom delivered in succinct, practical prose, Lumet confirms his status as a masterful storyteller in a whole new medium. Each page vividly sets the stage for laughs and epiphanies, from the Ukrainian diner in which Lumet loved to hold his rehearsals to the inner psyche of Al Pacino.

---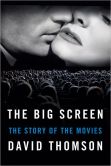 The Big Screen: The Story of the Movies
By David Thomson

Deep focus has made British critic Thomson one of film's best historians. The Big Screen — like Thomson's revered classic The Biographical Dictionary of Film and his deliciously surreal biography Nicole Kidman — creates a panoramic view of the medium through a colossal number of smaller filmmaking fables, spanning a century plus, from "Muybridge to Facebook." An accomplished novelist in his own right, Thomson's characterizations and dialogue are richly detailed, granting his research the luster of celluloid itself. Perhaps most intriguing is Thomson's thesis that increased accessibility to film has heightened our need to disengage from it now and again: to appreciate the manual "real world" amid our smartphone era, if only to have source material from which to create future flicks.

---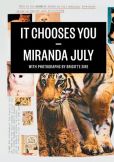 It Chooses You
By Miranda July

In the worthy pursuit of reading a female filmmaker's experience, one could find no better or more unusual a narrative than that of author/director/screenwriter/performance artist Miranda July in It Chooses You, a book that — fitting to its author's tenaciously autobiographical work — melds interviews with unassuming strangers into memoirs of making of her 2011 film The Future. The result is a unique animal: whimsical and propulsive. Inquiring into the lives of those placing ads in the Los Angeles PennySaver and incorporating their disparate experiences into the action of her film, July's treatise on less-than-famous Hollywood residents joyously casts film as that most communal of arts.

---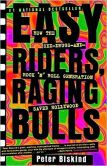 Easy Riders, Raging Bulls: How the Sex, Drugs, and Rock and Roll Generation Saved Hollywood
By Peter Biskind

Peter Biskind's long, strange trip of interviews with the flower children who comprised the "New Hollywood" auteur youth movement in American motion pictures — spanning from the late 1960s until the studio system's return to power in the early '80s — proved a powder keg upon publication. Either a debauched masterpiece or the greatest tabloid ever written, Easy Riders is utterly intimate, insightful, and scathingly honest about the films and chaotic lives of everyone from perennial mainstays Martin Scorsese, Steven Spielberg, and Jack Nicholson to the era's eccentric geniuses Hal Ashby, Dennis Hopper, and Robert Evans (The Kid Stays in the Picture). Despite showing Hollywood's finest at their best and worst, Biskind proves a thoughtful, dignified curator with a flair for capturing great scenes and an ardor for these artists who forever changed film culture.

---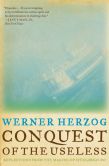 Conquest of the Useless: Reflections from the Making of Fitzcarraldo
By Werner Herzog

It's this production diary from director and mad scientist Werner Herzog that best details the sheer lunacy, hubris, and rapture of film directors living in the moment. Meticulously detailing the gestation of his 1982 Amazonian epic Fitzcarraldo, the singular Herzog is ever-invigorating, hilarious even in his despair: "A fairly young, intelligent-looking man with long hair asked me whether filming or being filmed could do harm, whether it could destroy a person. In my heart the answer was yes, but I said no." Conquest's depiction of commissioned locals pulling a 320-ton steamship uphill through the jungles of Peru, without the aid of special effects, is worth the price of admission alone.