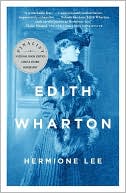 Henry James wrote his first letter to Edith Wharton on this day in 1900, beginning one of the most celebrated literary friendships of the century. Almost twenty years younger, Wharton had hoped and tried for several years to engage James in a correspondence, sending him editions of her early stories as well as letters. In his first extant reply, "the Master" gives a critique of Wharton's "The Line of Least Resistance," just published in Lippincott's Magazine, and urges the young writer forward:
And I applaud, I mean I value, I egg you on in, your study of the American life that surrounds you. Let yourself go in it & at it—it's an untouched field, really…. Only the Lippincott tale is a little hard, a little purely derisive. But that's because you're so young, &, with it, so clever. Youth is hard—& your needle-point, later on, will muffle itself in a little blur of silk.


James's second letter is still to "Dear Mrs. Wharton," but it talks hopefully of a personal meeting: "I seem to have the vision of our threshing out together, if chance only favoured, much golden grain." Their letters over the next fifteen years reflect intimacy on a range of topics, expressed in high and low tones—Wharton confiding details of her affair with James's friend, James gossiping about how George Sand "pigged so thrillingly together" with her friends, drawing Frederic Chopin down: "Poor gentlemanly, crucified Chop!—not naturally at home in grease…."

In his last extant letter, James laments his sickbed and hopes for a last chat with his friend, during which they might gossip "to the very last kick of the record." He promises to attempt to be "less of a mere cumberer of the ground," but he acknowledges that the torch has now passed from Master to Pupil, the flame unlikely to be revived even by her hoped-for visit:
Treat it then simply as one of these, as a charitable pause by the pallet of one of the prostrate, to push over to us for a few days and breathe upon us your heroic souffle….
The letter, dictated to a secretary, is signed, "your all-battered but all-affectionate old Henry James." Wharton visited for the last time in October, 1915, and James died four months later. Wharton is the source for James's famous, but not final, words, "So here it is at last, the distinguished thing!" He did not say this to her at the very end, but on Dec. 2, 1915, to his friend and neighbor Lady Prothero, who later reported the line to Wharton.
---
Daybook is contributed by Steve King, who teaches in the English Department of Memorial University in St. John's, Newfoundland. His literary daybook began as a radio series syndicated nationally in Canada. He can be found online at todayinliterature.com.