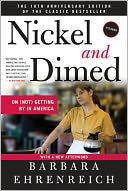 Historians cite the 1886 May Day parade in Chicago — some 80,000 marchers, many of them involved later that week in the events surrounding the Haymarket Square Massacre — as one of the pivotal moments in modern labor history. The Chicago parade promoted the idea of an eight-hour workday; on this day in 1926, Henry Ford went one influential step further, declaring an eight-hour day and a five-day week for his plant workers, a policy soon adopted in factories across the country. As Ford explained in this 1926 newspaper interview, he was not motivated by altruism:
The harder we crowd business for time, the more efficient it becomes. The more well-paid leisure workmen get, the greater become their wants. These wants soon become needs.… We do know that many of the men have been building houses for themselves [with their free time], and to meet their demand for good and cheap lumber we have established a lumber yard where they can buy wood from our own forests.
As documented in Barbara Ehrenreich's Nickel and Dimed, the idea of a forty-hour week and a home in which to enjoy free time remains a fantasy for many contemporary workers. Using her hands-on, undercover research into minimum-wage living — weeks spent "Serving in Florida," "Scrubbing in Maine," and "Selling in Minnesota," as her chapter headings put it — Ehrenreich concludes that the lowest-paid of America's working poor have little chance of "a sustainable lifestyle, even a lifestyle of chronic deprivation and relentless low-level punishment"; that, for the rest of us, "the only appropriate emotion is shame"; and that there's trouble ahead for everybody:
Someday, of course — and I will make no predictions as to exactly when — they are bound to tire of getting so little in return and to demand to be paid what they're worth. There'll be a lot of anger when that day comes, and strikes and disruption. But the sky will not fall, and we will all be better off for it in the end.
---
Daybook is contributed by Steve King, who teaches in the English Department of Memorial University in St. John's, Newfoundland. His literary daybook began as a radio series syndicated nationally in Canada. He can be found online at todayinliterature.com.