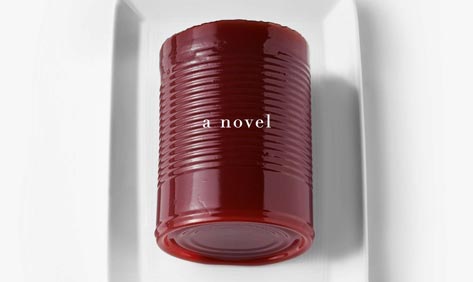 We need to take crime back from the Swedes. They're doing it wrong. For that matter, we need to take farce back from France, borrow poker-faced comedy back from the Brits, and swipe a quirk or two from Japan. (We can leave Canada alone. Munro and Atwood are doing fine.) And America, our America, can finally justify its hard-boiled pot-boilers, its airless suburban anomies, its vampiric romances — even Malcolm Gladwell. Because in the bloody, overstuffed, careening, and ultimately transcendent May We Be Forgiven, Homes has taken them all and produced a new kind of novel, one in which this aesthetic jumble finds a unified voice.

Homes is one of those golden-tongued writers whose prose, since her first book, 1990's Jack, written while she was an undergrad at Sarah Lawrence, is so edgily witty and wise that it induced a kind of complacency in her readers, who felt betrayed when that edge took a turn into darkness. Works like The End of Alice and Music for Torching were given the warm welcome reserved for black lipstick and piercings appearing on a previously well-groomed teenager.

Now Homes adds another layer to what is becoming one of the most satisfyingly unpredictable of literary careers. She's found a way to marry murder with humor, and gifted readers with a story that would seem tailored for a Showtime drama. In fact, let's give that pitch a shot. (Spoiler alert, though this ain't the half of it.) Childless academic obsessed with Nixon in a sterile marriage finds his life turned upside-down when his older brother deliberately plows into a minivan, leaving a young boy battered and orphaned. Said academic commences an affair with his brother's wife, the consequences of which are more than usually disastrous and include murder. Academic winds up taking on his both his brother's children and the orphaned child from the accident and, while he loses both job and marriage, begins to construct an unlikely new family that includes the parents of one of his anonymous sex partners, his difficult Jewish relatives, another online mistress and her husband, the Chinese proprietors of his favorite deli, and an entire village in Africa — all in the space of one year. With appearances by Don DeLillo and Julie Nixon Eisenhower, among others.

But luckily, May We Be Forgiven offers something greater than a simple circumstantial mashup. (Not that there's anything wrong with that.) For Harry to be in this dreamlike world of absurdity is part of the point. As we trundle along, simply part of Harry's present tense, we learn about Harry not by what he tells us but by how he acts — somewhere between nonjudgmental and completely lacking in judgment. But only a character in a dream could take each absurdity as a matter of course.

When Harry demands hundreds of thousands of dollars in recompense for a crime against his niece, we're pleased. When he fools the school's security guards into placing a notice of his absence on his classroom's door, we dissolve into hysterics. When he brings old Chinese food to an elusive lover, we're alarmed.

We're ready at any moment for Homes to yank the rug out from under us and show us that it is in fact a dream (particularly each time DeLillo appears) until we begin to feel how this lack of insight is strangely refreshing, a palate cleanser in a world of sticky-sweet self-examination. And we don't need to go from Chinese food to Harry's obsession with Nixon opening China to see that the dream he is seeing, this anonymous white man whose hair color we aren't even sure of, is the dream of America.

In this sense, there is no way many readers will not be annoyed by the depiction of the minorities in the story. As in the case of the "magical negro" of ill repute, these characters abound with healing concoctions for Harry's humanity — from the Chinese immigrant storekeeper who gives Harry Almond Hershey bars "for strength" to a bitchy cousin who fails to provide him with the recipe for family cookies to an African elder one step from a witch doctor who slips Harry healing teas. But as in the case of Updike's Rabbit, the point is that we're seeing the world through Harry's half-veiled eyes, not the author's. Everyone, including his married anonymous sex partner, his bi-questioning niece, and even the fiction of Richard Nixon he finds himself editing, is Harry's teachable moment, not ours.

Psychological rummagings in the lives of writers — like comparisons between them — are odious, but it's worth it to note that Homes herself was adopted. The experience of meeting her birth mother and father, which she depicted in her memoir, The Mistress's Daughter, was miserable in the extreme. (An earlier fictionalized version, In a Country of Mothers, was funnier but no less dark.) At first, Harry's path from singularity to patriarchy could be read as a wish, until one realizes that it's Harry who's been adopted — by his niece and nephew, bizarre lovers, acid co-workers, demented neighbors, even Julie Nixon Eisenhower. His own nuclear family thinks he's a putz, but strangely enough, the world finds him a pretty nice guy.

As the book closes, we sit at the groaning Thanksgiving table that was, only a year ago, presided over by Harry's brother George, stuffed with his flunkies, barely tolerated by his texting children. Now, Harry's the patriarch, his table a spread of nationalities and peculiarities the acid cousin Lillian calls "leftovers," muttering, "I didn't know Harry had so many people." But Thanksgiving is the holiday for merging divergent people in a harsh landscape that would kill them if they didn't work together. Finally, Homes's writing has created that same successful, vital mélange. Out of leftovers, a feast.