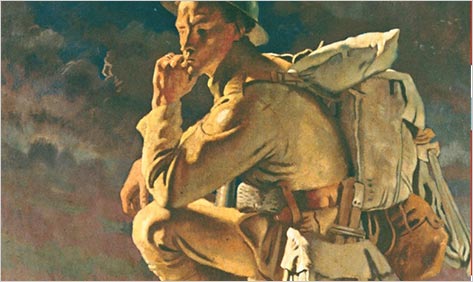 Arlington's Tomb of the Unknown Soldier was dedicated on November 11, 1921, at a ceremony in which an unidentified WWI combatant was interred, his coffin atop several inches of the French soil upon which he fell. "He might have come from any one of millions of American homes," said President Harding in his address, "… hundreds of mothers are wondering today, finding a touch of solace in the possibility that the nation bows in grief over the body of one she bore to live and die, if need be, for the Republic."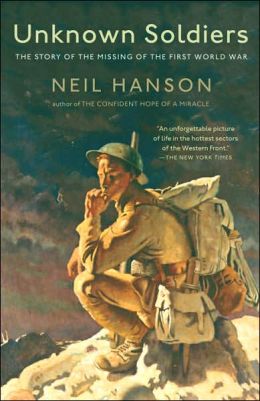 The idea for such monuments, now established in countries worldwide, came from Reverend David Railton, a British army chaplain who had been haunted by a grave he'd seen on the Western Front in 1916, its rough-made cross marked in pencil, "An Unknown British Soldier of the Black Watch":
So I thought and thought and wrestled in thought. What can I do to ease the pain of father, mother, brother, sister, sweetheart, wife and friend? Quietly and gradually there came out of the mist of thought this answer clear and strong, "Let this body—this symbol of him—be carried reverently over the sea to his native land."
Neil Hanson's The Unknown Soldier: The Story of the Missing of the First World War uses diaries, letters, and recollections to tell the moving story of three specific Unknowns, an American, an Englishman, and a German:
They are of different nationalities, backgrounds, personalities and circumstances. They are not clichéd stereotypes: Iowa farm-boys, chirpy Cockneys, Prussians with bristling moustaches. They are young men, barely beginning life's journey, each with their own hopes, fears, ambitions and dreams. Their tracks, faint as smoke in the wind, intersect time and time again, but they are united only in death, for each was killed on the Somme, within gunshot sound of each other, and each—like 3 million of their fellows—has no known grave.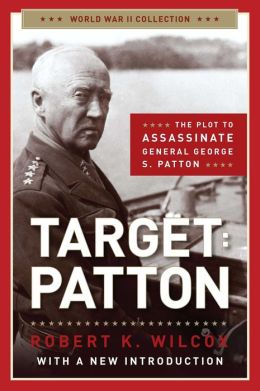 General George S. Patton, one of the most known and outspoken commanders in WWII, was born on November 11, 1885. His grave is in Hamm, Luxembourg—some 3,000 American veterans are buried there, many of them from Patton's Third Army—but he may not lie quietly in it, say several recent books investigating his death in 1945. Patton's biographers portray a born soldier, a man who said he hoped to die "by the last bullet, in the last battle, of the last war." He was instead killed in a collision with an army truck, and under highly suspicious circumstances say Bill O'Reilly and Martin Dugard in Killing Patton: The Strange Death of WWII's Most Audacious General:
Both the man driving the truck and his two passengers quickly vanished after the incident. No criminal charges were ever filed. No accountability was ever recorded. Also, both the official accident report and several key witnesses soon went missing. And most ominous of all, a former American intelligence operative confessed in October 1979 that he had planned and participated in the assassination of Gen. George S. Patton Jr. It was a shocking assertion that was mostly ignored.
Killing Patton, like the earlier Target Patton (Robert K. Wilcox, 2008), concludes that the general was very likely killed for political reasons, before his outspokenness became a Cold War liability.