Great reads from the Emerald Isle's new voices.
---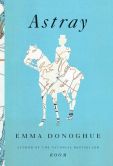 Astray
By Emma Donaghue

The Dublin-born author of 2010's enormous hit novel Room returns with a short story collection — named one of Barnes & Noble's Best Books of 2012 — of tales culled from historical documents. Within each lie an acute Irish knack for the detailing of archival pasts, here turning her keen observation to early America. Spanning the globe — and four centuries — Emma Donaghue chronicles a family's trials in Puritan Massachusetts, the woes of antebellum Louisiana, and New Jersey at the height of the American Revolution. A citizen of Ireland turned citizen of the world, Donaghue delivers resonant tales with a gift of gab and a curiosity for universal tales of endurance in the face of hardship.
---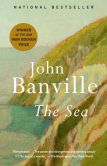 The Sea
By John Banville

Upon The Sea's capture of the 2005 Man Booker Prize, author John Banville told reporters he had unabashedly set out to create a work of art: the results verify this to be no overstatement. A mercurial novel interweaving three timelines — at times within the same sentence — The Sea details the journeys of Max Morden, a middle-aged widower on vacation to the idyllic beaches of his youth. Within this aging paradise reside Max's memories of falling in love with both the mother and daughter of an affluent family adrift in the wake of its own brush with mortality. Intoxicating in its deft language, The Sea is a marvel uniting generations of Irish men and women under the spell of a literary marvel.
---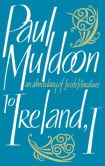 To Ireland, I
By Paul Muldoon

One of the late twentieth century's premier poets, Portadown native Paul Muldoon proves an admirable scholar of his homeland's literary titans in this series of lectures delivered during his tenure at Oxford University. One would be hard pressed to find a better A-to-Z compendium of the land of the saints and scholars' finest writers: seizing boldly upon Beckett and travelling swiftly through Swift, with Joyce as an ever-present wingman, Muldoon proves as versed and entertaining a guide as any traveler — or reader — could ask for.
---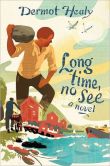 Long Time, No See
By Dermot Healy

It is poet/novelist Dermot Healy's superb ear for the Irish brogue — from its eccentricities of expression to its beautiful cadences — that separates Long Time, No See from the pack of like-minded realist fiction. Recent high school grad Philip rumbles through a series of odd jobs in his near-vacant hometown on Ireland's northwest coast. Proximity to the ocean brings the town increasing shakeups with each passing storm, yet the village is marked with a delightful spirit of community, shared responsibility, and camaraderie. In this testament to the so-called luck of the Irish — and its origins in an optimistic and fun-loving spirit — Healy crafts a novel with a peerless sense of locale and lineage.
---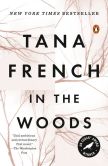 In the Woods
By Tana French

Ireland, too, houses bold new crime fiction in the traditions of Stieg Larsson and Ian Rankin — and hard-boiled author Tana French brings a native's touch to the unique perimeters of the Irish underworld. The debut of the immensely popular Dublin Murder Squad series is a profile in courage: detectives Rob Ryan and Cassie Maddox are on the case to find an alarming series of missing children trapped in a dire predicament that Ryan knows all too well. The sleepy town of Knocknaree rises to a thrilling mystery and dark secrets within its borders, but it's French's crackerjack dialogue and action that will rouse crime fiction fanatics, and all others seeking a singular look into present-day Eire.