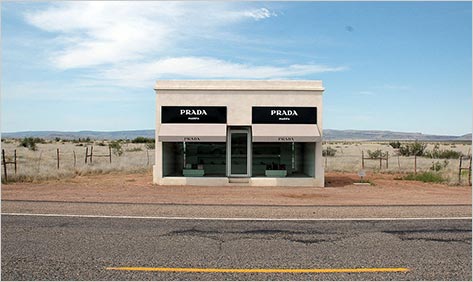 Editor's Note: The following is an excerpt from Sean Wilsey's More Curious, a collection of essays released this week by McSweeney's Publishing. In addition to serving as the Editor-at-Large for McSweeney's Quarterly Concern, Mr. Wilsey is the author of a memoir, Oh the Glory of It All, and the co-editor of State by State: a Panoramic Portrait of America. He lives in Marfa, Texas. —Nick Curley
THE REPUBLIC OF MARFA
1998
ISOLATION.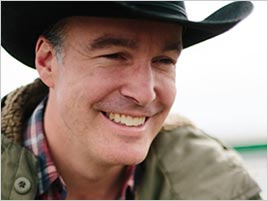 In the middle of what's known as Far West Texas, there is Marfa: a hardscrabble ranching community in the upper Chihuahuan desert, sixty miles north of the Mexican border, that inhabits some of the most beautiful and intransigent countryside imaginable: inexhaustible sky over a high desert formed in the Permian period and left more or less alone since. It's situated in one of the least populated sections of the contiguous United States, known locally as el despoblado (the uninhabited place), a twelve-hour car-and-plane trip from the East Coast, and seven from the West. It is nowhere near any interstates, major cities, or significant non-military airfields; it hosts an active population of dangerous animals and insects (a gas station clerk died of a spider bite the summer I first visited); and its 2,424 inhabitants represent the densest concentration of people in a county that covers nearly four thousand square miles — an area larger than the state of Rhode Island multiplied by three. The isolation is such that if you laid out the Hawaiian archipelago, and the deep ocean channels that divide it, on the road between Marfa and the East Texas of strip shopping and George Bush Jr., you'd still have one hundred miles of blank highway stretching away in front of you.
I've been in regular contact with the place since the summer of 1996 — when my girlfriend, Daphne, was a reporter for the local weekly, the Big Bend Sentinel — visiting as often as possible, and witnessing some of the often volatile ways the town's 2,424 people come together; having coalesced, through strange endeavor and coincidence, into a sort of city-state of cattlemen, artists, writers, fugitives, smugglers, free-thinkers, environmentalists, soldiers, and secessionists — making Marfa home to what must be the most uncompromised contemporary art museum in the world; and, nineteen months ago, when a local teenager tending goats on a bluff above the nearby Rio Grande was shot by a marine patrol, the site of the first civilian killing by American military personnel since Kent State.
Marfa is the name of the titular family's servant in The Brothers Karamazov, the book a railway overseer's wife was reading when an unnamed water stop became a town in 1881. This frontierswoman was reading the book a year after its initial publication in Russian, the same year Billy the Kid was shot dead in nearby New Mexico, and during the extended period of border uneasiness that followed the Mexican-American war. But such circumstances are typically Marfan. The town attracts the bizarre: some of the first documentation of the area comes from Indian and pioneer accounts, in the 1800s, of flashing, mobile, seemingly animate luminescences on the horizon — the Marfa Mystery Lights, unexplained optical phenomena that are still observed from a pull-off on the outskirts of town, where a crowd seems to appear every night to socialize. And until the mid-'70s the lights were the main attraction. Then the minimalist artist Donald Judd moved to Marfa, exiling himself from what he termed the "harsh and glib" New York art scene, in order to live in a sort of high plains laboratory devoted to building, sculpture, furniture design, museology, conservation, and a dash of ranching, until his death in 1994.
Last April the Chinati Foundation, a contemporary art museum Judd founded in the late '70s and named after a nearby mountain range, invited architects and artists to come to Marfa and discuss the future of collaboration between the two disciplines. Billed as a symposium, it was more like a conflagration.
Among the participants were Frank Gehry, whose Guggenheim Museum had recently opened in Bilbao, Spain (architect Philip Johnson has since declared it "the greatest building of our time"); the Swiss architects Jacques Herzog and Pierre de Meuron, engaged in a massive and controversial expansion of the Tate Gallery in London; the light and space artist Robert Irwin, who had just taken an unexpected creative detour and designed the garden for the Getty Center in Los Angeles; Roni Horn, a wily New York conceptualist who sculpts with words (she's plastic-cast adjectives that describe both emotions and weather and embedded them in the structure of a German meteorological bureau); and the pop artist (and deadpan comedian) Claes Oldenburg. This group spent two days in el despoblado showing slides and talking about their work, while two art historians — James Ackerman from Harvard, a hoary emeritus type, and Michael Benedikt from the University of Texas, a searing and somewhat humorless postmodernist — weighed in in a critical capacity, paid homage to Donald Judd, and attempted to shut everyone up. Daphne (her last name is Beal) had assignments to write about it for a couple of architecture magazines, and I went along. They were expecting six hundred people, and I was curious to observe what a 25 percent increase in Marfa's population might produce — the equivalent of two million ranchers suddenly arriving for a weekend in Manhattan.
***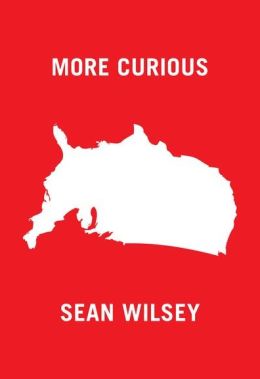 Marfa sits in what seems like ground zero of an ancient impact site — a wide plain with mountain ranges surrounding it at an equidistant remove of about thirty miles. To the west lie the Sierra Vieja, to the north the Davis. The Glass, Del Norte, and Santiago (as well as an extinct volcano) are to the east, the Chinati to the south. These mountains run down to the high desert of cacti and yellow grassland around Marfa, framing an oceanic West Texas sky with nothing in the way of buildings or tall trees to interrupt it. The result is a big basin full of light and dry heat, where every object takes on a peculiar definition; shapes clarified and detailed, shadows standing out in perfect relief.
The town itself is a rectangle sixteen blocks high by twenty wide, with Mexican and Anglo cemeteries (separated by a fence) on the west end, a golf course (highest elevation in Texas) on the east, and satellite neighborhoods protruding to the south and northeast like radar arrays. It contains unexpected delfs and shadows, grand old homes behind tree-shaded lawns, century-old structures whose adobe disintegrates at any elemental provocation, and disused industrial buildings with aluminum siding that ticks in the heat. It operates in a state of oblivion to all the high-concept art that is made and displayed there. The two restaurants, Mike's and Carmen's, are full of ranchers, workmen, and border patrol. The two bars do decent business — there's no open-container law in Texas, and both have takeout windows. The streets are wide and for the most part empty.
In order to get to Marfa you fly into either El Paso or Midland/Odessa. Of course, there's almost never a direct flight, so after landing in Dallas or Houston you get on a small twin-prop plane. When Daphne flew down to work at the Sentinel the editors met her in Midland. After shaking hands she ran into the bathroom and vomited. When I went down to visit I couldn't wait till landing and had to throw up on the plane.
UNFORCED EXCOMMUNICATION, FORCED COMMUNICATION.
Donald Judd, a cantankerous non-Scotsblood Midwesterner with a fondness for kilts, had all the fame, respect, and financial recompense a visual artist could hope for when he relegated his five-story cast-iron residence in SoHo to the status of a pied-à-terre and abandoned New York for Marfa in 1976.
This was a man with a hankering for space — not to say empire. A book devoted exclusively to Judd's many homes and buildings, Donald Judd Spaces, runs to more than a hundred pages and contains fifteen different beds (less than half the total). Judd held that a bed should always be convenient to a place where people might even passingly abide. When he arrived in Marfa he set up residence in two World War I aircraft hangers and proceeded to buy the bank, a three-hundred-acre former cavalry base (now the Chinati Foundation), three ranches (with a total acreage of 38,000), a mohair warehouse, the Safeway, the Marfa Hotel, a handful of light-manufacturing and commercial buildings, six homes from around the turn of the century, and the Marfa hot springs. By the early '90s he was planning on bottling the hot springs' water (which is said to contain traces of natural lithium), shipping it to New York, and selling it at Dean & DeLuca.
Judd's lifestyle was both ascetic and profligate. He bought everything he could lay his hands on with money from art he'd made with his own two hands. He had an almost feudal arrangement with Marfa, employing a workforce that for a time outnumbered the municipal payroll (and over which I've always unfairly imagined him exercising some kind of droit du seigneur, what with all those beds). Because of the controlled surroundings he created by purchasing whole buildings and stretches of land, his art in Marfa ingeniously extends its own boundaries to include entire rooms, structures, and vistas.
The Brothers Karamazov is a novel about a murder and a family's convoluted relations, played out in a small town. The transposition from the book's unnamed Russian village to present-day Marfa is an easy one to make. The way the brothers talk to each other — in grandiloquent outbursts of "excitement" or grave silences full of "strain" — reminds me of how Marfans communicate. Much of the town's emotion, as expressed in the Sentinel's letters column, is reminiscent of that in the book. One man, writing about Marfa's segregated Anglo/Mexican cemetery, declared it "a slap in the face to humanity." A woman, dissecting an exploitative nuclear-waste agreement Texas signed with some eastern states, concluded, "We could have made this same compact with a dog."
Marfa's mood is Dostoyevsky's. The book and the town contain the same sort of devotion, and the same sort of outrage.
In Marfa, the people are restrained, disinclined to conversation, courteous, fractious, and, when they wish to be, extremely generous. There is also a good deal of public eccentricity. A woman roams the streets, roads, and surrounding desert with all her possessions tied to the back of a pack animal. Sometimes she's way out on the blacktop between Marfa and the mountains. Other times she's ambling through town, taking a short cut across the concrete apron of the Texaco station. She sleeps out in the open, wherever she happens to be when the sun sets, and bears more than a passing resemblance to another character from The Brothers Karamazov, Stinking Lisaveta, who wandered Dostoyevsky's small-town back alleys, sleeping "on the ground and in the mud." Marfans call her the "Burro Lady." And she's one of many descriptions and details in the novel that apply almost word for word to Marfa. (Although, according to legend, the Burro Lady, unlike Stinking Lisaveta, does have a companion of sorts. A rogue steer drifts through the countryside — the symbol of an unpunished frontier crime. It's supposed to be immortal, and, as a sort of harbinger, it only shows itself to cursed souls: a brand burned into its entire flank, from shoulder to rump, reads murder.)
The town is also a place where mundane interactions unexpectedly take turns for the surreal. Daphne and I once got our car fixed by a gas station attendant who, when I told him I smelled something weird when the vehicle got hot, simply said, "Let's take a look at that sum-bitchie," popped the hood, rooted around for awhile, ripped something that looked like a dead snake out of the engine with a flourish (it turned out to be the AC belt), threw it over his shoulder, and chuckled "re-paired." In a travelogue by Scottish novelist Duncan McLean, something distinctly Marfan happens when the author checks out of the El Paisano, the only hotel in town:
I] stubbed my toes against some clunky bit of litter lying on the sidewalk. It went skittering away in front of me and stopped a metre ahead, long glinting barrel pointing straight at me: A GUN…. Next thing I knew I was back at the Paisano's desk, banging on the bell and babbling away to the clerk… it's out there, a pistol, come on, come on…
The clerk ducked through a hatch in the counter and walked out of the lobby…
There, I said. See it?…
He held up a hand for me to stay, took a step forward, and peeped over my shoulder-bag.
Ha! He exhaled.
What is it?
He leant over, snatched up the pistol, and turned back towards me.
You call this a gun? he said, and laughed.
Eh… yeah.
He flicked some kind of catch, then pushed the revolving magazine out sideways.
This ain't no real gun, he said.
What then? An imitation?
He tilted up the pistol so a shower of little silver bullets fell out and on to his palm.
This here's a lady's gun, he said… Couldn't kill shit.
When Daphne first arrived, and was living at Chinati, a cowboy gave her a lift into town in his truck. He was a craggy guy in his late fifties who broke horses and raised livestock. When the conversation turned to why he'd settled in Marfa twenty years before, he said it was because the town had a "genius loci." It was an expression neither of us had ever heard before, and when we looked it up we found it strangely faithful to the peculiarity that animates the town. In Latin, it means "genius of the place." "Genius" (says the OED), when applied to a locale, indicates "a presiding deity or spirit."
It's true — something about the landscape, the strange goings-on, the balance between population and depopulation, lends credence to the belief that Marfa didn't just happen this way — that some unseen force presides.
***
RENEGADE TENDENCIES.
The Big Bend Sentinel arrives in New York a couple weeks after it's printed in Pecos (one hundred miles to the north, the nearest town with a printer). The core of its news is crime and the border, with a lot of art, armed forces (fighter training for the German and US air forces occurs in county airspace), sports, agriculture, and animal husbandry thrown in. The Sentinel covers all of these subjects with curiosity and seriousness, and after a few years of reading it, I'm starting to think it's possible to learn more about the state of the world from a carefully reported small paper than from any other source.
Here are some of the stranger, more significant recent stories:
In 1996, people with multiple chemical sensitivity, a disease whose sufferers take ill when exposed to synthetic materials, began living in the hills near Marfa and building an all-natural commune — until the members of a yearly Bible retreat (one of the oldest of its kind) arrived upwind and began their annual spraying of Malathion, a DDT-style pesticide that caused the Chemical Sensitives to become violently ill and engage with the religious group in a small war of ideology and incommunication. Compassion for the sick was ultimately rejected, because it was inconvenient to pray with the mosquitoes.
On a spring night in 1997 a band of marines on a drug-interdiction sortie (part of what locals call the "militarization" of the US-Mexico border) spent twenty minutes tracking Esequiel Hernández Jr., a young goatherd who carried a vintage World War I rifle to keep coyotes away from his flock. For some reason Hernández raised the rifle, in what evidence shows to have been the opposite direction from the marines, one of whom then shot him "in self-defense." The boy bled to death for twenty minutes before the soldiers summoned help. When a deputy sheriff arrived the marines said that Hernández hurt himself "falling into a well." Unfortunately, soldiers have been a constant presence in the county since the Reagan administration circumvented a law prohibiting military involvement in domestic law enforcement, and this event, though it enraged the populace, has had little long-term impact on the situation. Last fall the Defense Department, which still denies any wrongdoing, paid the Hernández family close to $2 million and washed its hands.
Over the last four years the Texas Low-Level Radioactive Waste Disposal Authority has attempted to push through legislation for a nuclear dump just over a hundred miles west of Marfa, on a site that, aside from being both a geological fault line and a watershed for the Rio Grande, is inhabited by an impoverished, uneducated populace, key members of which proved amenable to various forms of bribery. The dump looked like a neatly done deal until an unlikely group of zealous activists (one of them Gary Oliver, the Sentinel's excellent — and legally blind — cartoonist) galvanized the entire six-county area of Far West Texas, as well as a large delegation from the Mexican government, and the measure was defeated. It seemed like a miracle.
A few months ago a local man survived a gas explosion that blew off his roof and knocked down the walls of his house — a story I followed from mystery occurrence to medical emergency to amazing recovery to possible criminal prosecution (he was trying to gas himself, which made the property damage negligent), and, lately, into the real estate column.
About every other week there's a four-hundred-pound bale of marijuana found on the roadside, an ad taken out by the county informing someone they are "Hereby Commanded" to appear in court, or a violent fugitive on the lam. (Fugitives are another Dostoyevskian touch. In The Brothers Karamazov, there is "a horrible convict who had just escaped from the provincial prison, and was secretly living in our town.") The bank in Van Horn, about a hundred miles to the west, went through a period in 1996 when it was robbed every few weeks. Former Marfa sheriff Rick Thompson is serving a life sentence for smuggling more than a ton of cocaine out of Mexico — he's referred to as "the cocaine sheriff." The Unabomber, whose brother owns property in the area, carried on a lengthy and passionate correspondence with a Mexican campesino just over the border.
The Sentinel also contains an outspoken, thoughtful, varied, occasionally bombastic opinion section, with letters from the likes of "Crazy Bear," George "Pepper" Brown (who for some reason is the honorary mayor of Wellfleet, Mass., though he lives near Marfa, and writes letters to Robert Halpern, the Sentinel's editor, that all begin "Roberto, amigo"), and many members of the large Mexican-American community — names like Lujan and Cabezuela are characteristic — published side by side with a sort of rustic philosophical-observation-cum-chitchat-column called "Wool Gathering," by Mary Katherine Metcalfe Earney. "Wool Gathering" is filed from the retirement home and can take some strange turns. One meandering edition about a pleasant visit to Delaware and Philadelphia, seeing lapsed Marfans, ended like this: "On the return to Dallas and in between planes, I was stabbed in the hand by an angry woman…"
On the back page there's a section for classified ads and public notices. There's a column for mobile homes, a column for garage sales, a column of miscellany ("about 20 goats, all sizes"), and a half page of real estate. Daphne and I often check to see what houses are going for (usually around $60,000 for a few acres and a couple bedrooms). We imagine moving down to Marfa, becoming some sort of ranch hands, reporting for the Sentinel or the daily paper in San Angelo, a town of one hundred thousand about two hundred miles to the northeast, which used to pick up her stories, and living in the "Judd way," which we've convinced ourselves involves a pure and ascetic harmony with the surroundings — coupled with culinary infusions from Dean & DeLuca.
In fact, Donald Judd, for all his land-grabbing, became something of a holy man. His masterpiece in Marfa is an installation of one hundred milled aluminum boxes — each of the exact same volume (about that of a restaurant stove), but with wildly different interiors, full of sloping metal planes and odd angles. The boxes fill two former artillery sheds that he opened up to the Texas plains with huge windows along their sides, and capped with Quonset roofs. During the day the sheds fill with sun and the boxes warp and change and reflect the landscape. At night they turn liquid in the moonlight. In the distance, between the sheds and the far-off silhouette of the Chinati mountains, Judd placed fifteen rectangular boxes, each about ten feet tall, which further link the site to the landscape. This was the artist's favorite (Karamazovian) story about the piece: after a tour, a Jesuit priest turned to him and said, "You and I are in the same business."
And Chinati, just outside town, also seems pulled from The Brothers Karamazov, resembling the "neighboring monastery" that "crowds of pilgrims… from thousands of miles, come flocking to see." with Judd — or the spirit of Judd — the presiding elder, called Zosima in the book, responsible for the "great glory" that has come to the place.
By the time he died, Judd had changed from a sculptor into an almost monastic figure. He was living in deep seclusion, on the remotest of his ranches in the high desert, without electricity, close to the border, surrounded by books on art, philosophy, history, and local ecology. "My first and largest interest is in my relation to the natural world," he wrote during this period. "All of it, all the way out. This interest includes my existence … the existence of everything and the space and time that is created by the existing things."
***
DESERT PICNICS.
Immediately upon leaving town the temperamentality of the desert landscape asserts itself. There's an old cowboy poem about a "place where mountains float in the air," which is likely a reference to the mirages that the dry Marfan climate is adept at producing. A local man recalls seeing "the entire [nearby] town of Valentine appearing in the morning sky." Another claims to have seen "the apparition of a Mexican village in the still-light sky just after sunset." It rarely rains, but when it does the sky is transformed, going from its usual big serene blue to the purple-black of a deep bruise — and letting loose so much precipitation that water suddenly runs in rivers through the streets. You can see it all coming a hundred miles off, like a train down a straight line of track. At night there's a great heaping feast of stars, and meteor showers — "like confetti" is how Daphne puts it — are a regular event.
Sometimes the sun is so bright that you can't see. I first noticed this while driving back from Balmorhea, a town with a vast WPA spring-fed swimming pool (and ranch-hand brothels) over the mountains about fifty miles north of Marfa. It's typical in Far West Texas to drive one hundred miles just to have something to do, the way the rest of the country goes to the mall, and in Balmorhea Daphne and I'd run into some other people from Marfa and spent the day talking in the shade. Coming back, Daphne drove and I stared out the window. As we started coming out of the flatland, up through the Davis Mountains, where the two-lane road twists through a canyon and the desert terrain gives way a bit, I noticed a tree, a salt cedar or something — the first green I'd seen since leaving the pool — standing out with a sort of fluorescent brightness against the canyon's brown rock and scrub. When I pulled off my sunglasses the color disappeared. With an unshielded eye the tree looked pale, burnt, and exhausted — almost translucent. The sunlight was so strong that it was shining right through it. But when I put the sunglasses back on the light receded and the tree reappeared — standing out like it was on fire.
Besides the sparse trees, which are more common in town, the terrain supports myriad cacti: yucca and cholla in abundance, but also the odd horse crippler (a nasty, horizontally inclined weed that looks like an unsprung bear trap); nopalito, or prickly pear, a succulent with flat pads that are despined and sold in fruit bins outside the gas stations; ocotillo, a subaquatic-looking plant with wavy tentacles and sharp thorns that suggest an octopus crossed with a blowfish; and lots of juniper, greasewood (aka chaparral), and mesquite. The cholla is a thicker, less primordial variant on the ocotillo (it looks like coral if you squint), and the yucca has leaves like a pineapple's, each about two feet long. When yucca bloom, a seven-foot rod shoots out of the center and bursts into a brilliant yellow flower that stands out brightly, like a flare in the landscape, sunglasses or no.
There are four roads out of Marfa. One leads to Valentine, a comatose place with a post office that receives bags of mail in early February from all over the country, to be reposted before the fourteenth. A second leads to Shafter, a ghost town waiting for either the governor's order to abolish it or the price of silver to hit six dollars an ounce (it's now at $5.30), so as to make it worthwhile for an interested mining concern to retap a vein that was abandoned during World War II. The third road leads to the area's only movie theater, in Alpine, and the campus of Sul Ross State University, which offers degrees in Range Animal Science and is the birthplace of intercollegiate rodeo. The last leads to Fort Davis, a Wild West boutique town with an observatory dedicated to the spectroscopic analysis of light.
Technically, there's a fifth road, through Pinto Canyon, which leads out of Marfa to the southwest, in the direction of Judd's ranches, and winds up on the border in a town called Ruidosa (Noisy): though "town" is an exaggeration — there isn't a single amenity in Ruidosa, besides the road, so it's more like an encampment. Leaving Marfa via Pinto Canyon you see a sign that reads, pavement ends 32 miles. My one experience driving the length of this road was unnerving in the extreme. About an hour out, halfway between Marfa and the Rio Grande, having seen no other cars, we decided to stop where the road crossed a dry creek bed. This was long after the pavement had ended. The scenery looked a lot like the ocean floor. The temperature was in the nineties. We'd packed a picnic of avocado sandwiches, Lone Star beer, and some local cheese called asadero; we spied some tired-looking mesquite — the only non-cactus shade in sight — and figured to have lunch under it. After shutting the car off we trudged about four hundred feet down the dry creek bed (I was thinking flash flood, which is something the area's known for). Away from the road — which was only a spit through the wilderness at this point — we set down our cooler and got out our food. We started to eat without saying much of anything — the silence was so immense it suppressed any conversational impulse.
The picnic was scuttled fifteen minutes later when we heard the sound of someone trying to hotwire our car. The starter whined, but the engine wouldn't catch. We looked at each other for an instant, and then jumped up and started tearing back up the creek bed, afraid of being stuck out there more than whatever we might find. I got to the road first, in a gasping, adrenaline-choked rush, and found the car sitting where we'd left it, and with no one in sight. Daphne ran back, packed up our stuff, and we got the hell out of there, fast. Whoever was out in that desert on foot, crossing into the US, had to want a car with Texas plates — bad. All we could think was that they gave up trying when they heard us crashing down the creek, thinking to avoid a confrontation: even if the motor had caught, the car was headed toward Mexico, and with the road disintegrating into sharp rubble and cacti a foot to either side, there was no obvious way to turn it around.