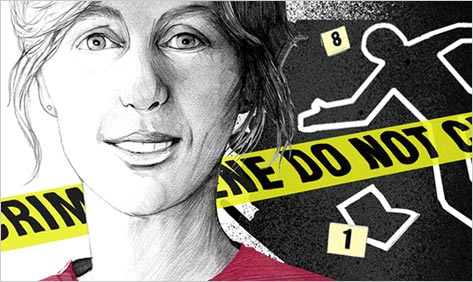 To the alarm of some critics, this year's Man Booker Prize was awarded to an old-fashioned doorstopper and cliffhanger written by a 28 year-old New Zealand woman whose authorial voice could be mistaken for that of a 19th century Englishman.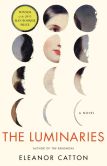 What's more, Eleanor Catton is the youngest writer, and The Luminaries the longest novel, ever to win the prize. Shamelessly entertaining – the plot has everything from gold smuggling and opium to séances and shipwrecks – The Luminaries is also oddly ethereal. Its narrator seems to hover above the New Zealand gold mining town where, on a single night in 1866, a recluse is found dead, a prostitute lies unconscious, a prospector vanishes and a serpentine plot is set in motion. Astrological charts apparently govern the actions of the major characters, but it is Catton's earthbound descriptions, of man and nature, that transport the reader to a distant, startlingly present, time and place.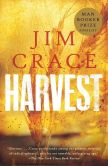 Jim Crace's Harvest, reaches farther back, to 18th century rural England and opens with a petty crime – the setting alight of the village lord's dovecote – that sparks a chain reaction of murder, rape and mutilation. Yet the tone of this beautiful novel is quiet, even contemplative, as befits an elegy. For Crace's characters, "… rooted in their soil…" are as doomed as is their common land, soon to be mapped and enclosed for pasture and profit.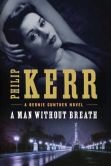 Mass murder is at the heart of A Man without Breath, the ninth and finest installment in Philip Kerr's enduring Bernie Gunther series set in Nazi-era Germany. Spanning three months in 1943, the novel includes the German defeat at Stalingrad, the attempted assassination of Adolf Hitler and the Russian massacre of over 14,000 Polish officers in the Katyn forest. Kerr's suspenseful narrative crackles with sardonic wit (his portrait of Goebells alone is masterful). But the atmosphere is dark and fetid. As Kerr's cynical detective concludes, "We're pretending that there's something worth fighting for…"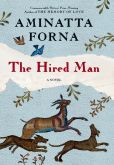 Arminatta Forna's sublime novel, The Hired Man, is set in 2007 but reaches back to the Yugoslav wars of the 1990s. A blithe Englishwoman arrives in a remote Croatian village, having bought an abandoned house there, and her presence rekindles old fears and animosities. What might be uncovered during the house's restoration? How does the novel's narrator, hired by the newcomer, know it so intimately? What lies buried in the surrounding hills? Forna's lyrical descriptions, shot through with menace, conjure up a scarred land on which a fragile web of human connection is suddenly shaken.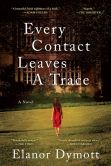 Place and memory are equally important, if less acutely evoked, in Elanor Dymott's Every Contact Leaves a Trace, an elegant murder and blackmail mystery that propels a dullish lawyer back to Oxford where he and his wife were students and where she has been brutally killed. Suspicion alights on one character after another, including the victim herself as the shadows – and the sexual intrigues – multiply and as Dymott adds perhaps one twist too many.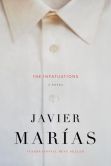 A murdered spouse is also the central character in The Infatuations, Javier Marias's sly, elliptical depiction of obsession and betrayal. When a Madrid businessman is fatally stabbed by a crazed stranger, his widow is consoled by a loyal friend of her husband's and visited by a young woman, the narrator, who knew the "Perfect Couple" only by sight. In his languid, Jamesian way, Marias gradually reveals that the motive for murder may lie in the consciousness of the murdered man whom we cannot fully know. Above all, this elegant psychological thriller contemplates death and survival. "The certainty that someone will never come back," the narrator reflects, "…I don't know how we bear it, or how we recover."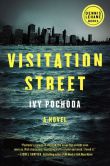 That certainty haunts practically every character in Ivy Pochoda's Visitation Street. On a summer night in Red Hook, Brooklyn, teenagers Val and June paddle a rubber raft out into the current, just for fun. Val is later found unconscious. June and the raft disappear. The police finger a black youth for suspected murder, but young Cree is also being watched by a stranger who witnessed everything and whose surveillance, though benevolent, is oddly sinister. Expertly modulating the suspense, Pochoda captures the daily rhythms of this crumbling, watery place and the muted nature of its human dramas.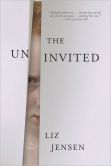 A leafy English suburb, by contrast, is the scene of the first attack in Liz Jensen's chilling depiction of a sudden epidemic of worldwide homicides. The perpetrators in The Uninvited are all children under ten and their motives are terrifyingly mysterious. "The message was written in letters too big to read," the narrator-investigator, Hesketh, realizes, "…that could only be deciphered from a vast distance or an unusual angle." Hesketh's oddly formal, Asperger-formed voice calms a frantic narrative that acquires fresh urgency when Hesketh's beloved stepson becomes increasingly violent. On a terror-stricken earth, humanity's sole aspiration, finally, is survival.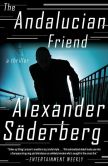 The crimes in Alexander Soderberg's, The Andalucian Friend, are more familiar, the work of mafia thugs and the odd psychopath, yet there is nothing stale or predictable about the explosions, car chases and murders that pepper Soderberg's shrewdly observed and tightly controlled thriller. Here subtly drawn characters acquire further depth as their lives intersect and plot strands overlap. A widowed nurse, for example, is persuaded by the Stockholm police to infiltrate a crime family fighting a turf war over drug smuggling routes. From that moment on, tension fills each encounter, particularly when it emerges that the lines between Stockholm's cops and criminals – between the professionals and the psychopaths – are anything but clear.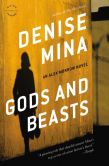 In Gods and Beasts, Scottish writer Denise Mina expertly maps the equally treacherous ground of the Glasgow underworld where police and villains are not only connected but also related. Indeed, Mina's heroine, DS Alex Morrow, is the half-sister of "celebrity thug," Danny McGrath. Morrow is, of course, clear-eyed and clean. But corruption, sexual and financial, is at the heart of a plot that revolves around the city's most powerful political figure. In fiction too sly to be "tartan noir," Mina once again teases apart the interconnecting strands that form the Glasgow she has so vividly created.