A library of maternal tales — funny, fateful, and forever.
---

Mom & Me & Mom
By Maya Angelou


Maya Angelou has six autobiographies under her belt, but it speaks volumes that her seventh reconnoiters new and fascinating territory. As described in I Know Why the Caged Bird Sings, Angelou's mother was absent during the early years of her life, but this recent memoir movingly shares their eventual reunion and reconciliation. Written in Angelou's signature candid style, Mom & Me & Mom unfolds another side of a woman whose life story has become a touchstone American journey.
---

Fierce Attachments: A Memoir
By Vivian Gornick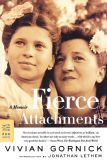 "Penetrating the familiar is by no means a given," says Gornick in her 2001 guide to personal writing, The Situation and the Story; "on the contrary, it is hard, hard work." Fierce Attachments is her tenacious effort, and it sticks — the story of a postwar Bronx girl trying, and ultimately failing, to emancipate herself from an obdurate, depressive mother. A frank exploration of how women's roles changed in a turbulent century — and what that has meant for mothers and daughters.
---

Why Be Happy When You Could be Normal?
By Jeanette Winterson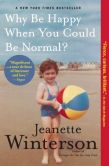 This was the question Jeanette Winterson's mother asked her as she left the family home for good at age sixteen. As a lesbian growing up in a Pentecostal industrial town in northern England, Winterson's childhood and adolescence were fraught with crises (see: exorcisms) and disassociation, orbiting around her stringent, fanatical mother. Funny and harrowing by turns, Winterson's struggle for independence turns into a quest to find the real woman behind the figure she battled so fiercely.
---

Amy and Isabelle
By Elizabeth Strout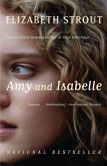 Pulitzer-winning Elizabeth Strout's emotionally wrenching debut novel portrays a mother-daughter bond on the brink of dissolution amid secrets, scandal, and the cloistered temperance of old New England. When daughter Amy is found in the backseat of a car with her high school math teacher, the women are wrested apart forever in the throes of small-town gossip — as mother Isabelle's shameful past also starts creeping to the surface.
---

The Color of Water
By James McBride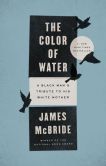 As a black boy growing up in Brooklyn, James McBride always wondered why his mother was white, and she always avoided the topic, saying "I'm light-skinned." Eventually, he got the truth, and so passes on to us the unforgettable story of Ruchel Zylska, an Orthodox Jewish girl, as she became Ruth McBride, who married a black man in 1942, opened a Baptist church, and eventually raised twelve college-educated children. McBride's intent to portray and understand his mother's indomitable spirit became this modern classic, in which the tracing of familial roots yields a profound meditation on the multicultural history of America.