Page-turning journeys around the world and into the unknown.
---
Captain Cook: Master of the Seas
By Frank McLynn
As the age of discovery peaked in the 18th century, one navigator and cartographer stood out from the rest. McLynn's fresh look at one of a the greatest sailors of his time follows James Cook from his home in London to the farthest reaches of the Pacific Ocean, as he transcends humble beginnings, demonstrates unparalleled nautical skill, and struggles to shape his legacy. Recent biographies have viewed Cook's adventures through the lens of colonial exploitation. McLynn, as he did in Napoleon, puts the focus on a fascinating man and an irrestible story.
---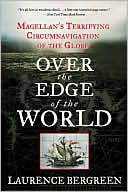 Over the Edge of the World: Magellan's Terrifying Circumnavigation of the Globe
By Laurence Bergreen
When Ferdinand Magellan set out from Seville, Spain to circumnavigate the globe in 1519, many thought he was doomed to plummet off the earth's edge. Instead, he embarked on an adventure filled with maritime derring-do, savage violence, and strange erotic encounters. Laurence Bergreen puts readers on the deck, shoulder to shoulder with Magellan and his crew, as they press on into the unknown. When Magellan limped home, his fleet of five ships had been reduced to a single vessel carrying 18 emaciated sailors–but as Bergreen convinces us, it was an unparalleled triumph.
---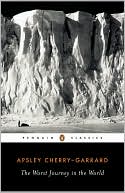 The Worst Journey in the World
By Apsley Cherry-Garrard
For the last century, historians have wrestled with how to understand Robert Falcon Scott's disastrous expedition to the South Pole in 1910-1912. Many argue that the British explorer's lack of preparation and experience doomed the majority of his men to a frigid death. But one of the surviving crew members, Apsley Cherry-Garrard, sought to redeem his captain in this account of their harrowing journey into the frozen wasteland. Scott appears here to be a brave and compassionate man who thought only of his men and the family he would leave fatherless. A gripping true story that lays bare both heroic ambitions and their terrible price.
---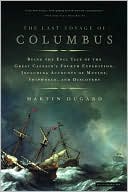 The Last Voyage of Columbus: Being the Epic Tale of the Great Captain's Fourth Expedition, Including Accounts of Mutiny, Shipwreck, and Discovery
By Martin Dugard
Languishing in a Caribbean prison built on his orders, accused of being a secret Jew and attempting to steal the treasures of the New World, Christopher Columbus longed once more to sail the open seas and embark on adventure. We won't spoil how he escapes, but what follows is an escapade that does this book's subtitle justice. Columbus himself called his fourth voyage his greatest, and who can argue when reading this gripping tale that illuminates a forgotten chapter in the life of a legendary historical figure.
---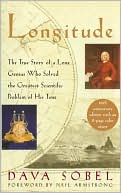 Longitude: The True Story of a Lone Genius Who Solved the Greatest Scientific Problem of His Time
By Dava Sobel
The stars could tell early mariners how far they were from the equator, but longitude–the key second component to mapping one's position on the globe–remained out of reach for thousands of years. Sailors were literally lost at sea, navigating by wit and hard-earned knowledge in what they hoped was their intended direction. In response to a reward offered by Parliament, inventor John Harrison defied the established scientific community and imagined a clock that would withstand pitch and roll, temperature and humidity, and keep precise time at sea. This device, in concert with celestial observation, allowed sailors to accurately pinpoint their location on maps and explore the world with a heretofore unprecedented precision. An enthralling read about the courage to pursue your inspiration and change the world.