Reading an amazing city, from the French Quarter to the bayou.
---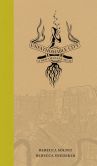 Unfathomable City: A New Orleans Atlas
By Rebecca Solnit and Rebecca Snedeker

To describe New Orleans as diverse would be an enormous understatement, and nowhere is this clearer than in Rebecca Solnit and Rebecca Snedeker's sparkling vignette collection. With charming and meticulous detail, Unfathomable City covers everything from Cajun cuisine, to esoteric apothecaries, to a truly singular way of burying the dead, all from the city that Barnes & Noble Review contributor Peter Lewis calls "our subversively cheerful sanctuary from the uptight."
---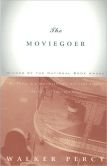 The Moviegoer
By Walker Percy

Winner of the 1961 National Book Award, Walker Percy's wry masterpiece is an erotically charged romp through NOLA's Dionysian underbelly alongside young stockbroker Binx Bolling. A keen and imaginative discourse on the search for meaning and redemption, The Moviegoer could be considered the great New Orleans novel (another contender is John Kennedy Toole's hilarious, posthumously lauded satire A Confederacy of Dunces).
---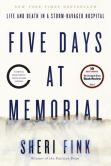 Five Days at Memorial
By Sheri Fink

Amid the chaos of post-Katrina New Orleans, patients at Memorial Medical Center became stranded for nearly a week, unable to help themselves or each other. Unflinchingly probing the layers of complete disaster, Sheri Fink's monumental investigation explores the failure of governmental rescue efforts, the controversial decision to artificially speed the deaths of critically ill patients — but above all, the extraordinary persistence of hospital workers and patients alike in surviving a momentary breakdown of society. See the review by our contributor Barbara Spindel here.
---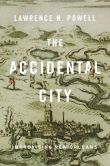 The Accidental City
By Lawrence N. Powell

How did an infested and overgrown swamp become the vibrant metropolis that we know and love today? Lawrence N. Powell holds the answer in his endlessly fascinating The Accidental City, which covers such pivotal historical markers as the founding of Louisiana in 1812 and the notorious antebellum slave auctions. For more Crescent City history, Ned Sublette's The World That Made New Orleans provides another riveting exploration of the town's fruitful, turbulent first century.
---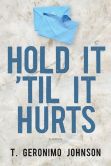 Hold It 'Til It Hurts
By T. Geronimo Johnson

This debut novel from New Orleans native T. Geronimo Johnson follows two adopted brothers, both recently discharged from an army tour in Afghanistan and on a sprawling quest to find their birthparents in the days before Hurricane Katrina. Johnson skillfully combines the elements of a page-turning thriller with a heartrending treatise on the meaning of family, race and identity in the twenty-first-century South.