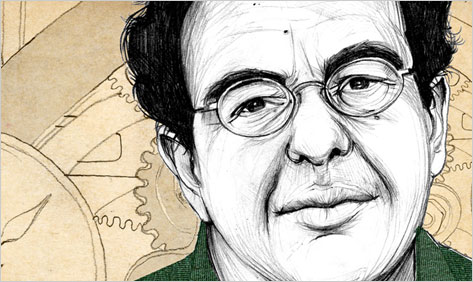 The year just ending was unequivocally a very laudable one for the SF field. In preparation for announcing their ultimate awards slate, Locus, the famous trade magazine, had to winnow down their massive list of all books published in the genre to a set of roughly 100 top-notch titles, an impressive roster in any year.

But to my eye, all the candidates existed on more or less the same high plane of quality and accomplishment. There were no blockbuster masterpieces, no swift and surprising champion steeds that led the pack by furlongs, no instantly privileged canonical contenders. Probably, those are just the realistic odds in any given year, so no real surprise. The true surprise comes from those recent years that offered an unlikely plethora of knockout books.

With this codicil — and acknowledging the fact that not every fine book published this year got a reading — here are a baker's dozen of outstanding novels in the genre from the past twelve months, arrayed A to Z by author surname.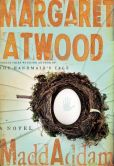 Margaret Atwood might by now just as well wear a lapel button that declares FANS ARE SLANS. After publishing a book of essays on speculative literature and completing her postapocalyptic trilogy of hardcore futurism with MaddAddam, she can no longer pretend to be an outsider looking in but must affirm her status as — and be accepted by fans as — a dyed-in-the-wool SF writer. This conclusion to Oryx and Crake and The Year of the Flood converges the two separate threads of Jimmy and the Crakers and Toby and the MaddAddamites with inventive and surprising developments, couched in a welter of evocative neologisms. Facing internecine battles as well as their downfall from their role as the planet's top species, the few remaining humans humbly learn anew how to flourish. Plentiful back-story centering around Toby's lover Zeb fleshes out the foregone path of the engineered apocalypse, and even the "pigoons," pig-human hybrids, are redeemed. Life and love go on eternally in new vessels.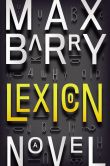 Max Barry's Lexicon offers the reader a pulse-racing contemporary thriller, full of chases and clashes and spy-like exploits, which artfully incorporates cutting-edge neuroscience speculations as well. With deep conspiratorial roots in history to serve as further leavening, Barry's book achieves liftoff into some potent "Secret Masters of Weird Science" realm. Innocent everyman Wil Parke plays the Hitchcockian Cary Grant role, as he is kidnapped by an organization of word wizards whose every utterance can reprogram the brains of mere mortals with deadly memes. Meanwhile, a young woman named Emily Ruff takes the Darth Vader dark-side path after her own initiation. The head-to-head climax plays out with striking emotional resonance.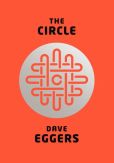 Like some vast and superhuman liquid nitrogen–cooled cyborg built around a tender human heart and brain, Dave Eggers give us a chilling yet blackly humorous depiction of the first crowd-sourced dystopia in The Circle. Channelling William Gibson, Cory Doctorow, and Douglas Coupland, Eggers brings his hapless young heroine, Mae Holland, through all the Dantesque circles of a near-future social media hell. Employing arch, pitch-perfect dialogue full of techno-Babbitry that evokes a distillation of every TED Talk ever given, Eggers limns the anti-life cage we have constructed for ourselves, and its logical possible reinforcements yet to come. Like that episode of The Simpsons involving "the Movementarians," but as if rewritten by Kafka, this novel is strong enough to forestall the very horrors it anticipates.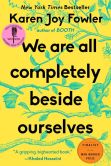 Karen Joy Fowler might well have taken the Monty Python catchphrase "And now for something completely different!" as her career polestar. Her sixth novel, We Are All Completely Beside Ourselves, breathlessly breaks new literary territory for her and simultaneously extends SF's remit. Not that precedents such as John Collier's His Monkey Wife, Michael Bishop's Ancient of Days, and Robert Heinlein's "Jerry Was a Man" don't also come into play. The Cooke family (seen through the eyes of perceptive yet psychologically wounded daughter Rosemary) sits for a communal portrait that reveals a hotbed of charming dysfunction as vivid as any Shirley Jackson book or Wes Anderson film. Rosemary's sister, Fern, literally a chimpanzee, is the dark star around which the whole structurally innovative novel revolves, sending off hot plasma jets of insight into the nature of our species and our relationship with the rest of creation.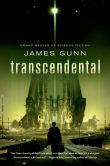 At age ninety, with a sterling career behind him, Grandmaster James Gunn would be entitled to rest on his laurels. Instead, he is still gifting readers with amazing and au courant work. Transcendental is a novel that fuses The Canterbury Tales with Samuel Delany's Nova and tosses in a detective story as well. Riley, the book's laconic and deadly protagonist, undertakes a mission into unknown realms of the galaxy in search of a strange ET-derived machine capable of raising any individual to higher levels of cosmic consciousness. Along the way he encounters enough odd and unforgettable characters, human and alien, to stock ten lesser novels. Impeccably composed, and one of those rarities in SF, an existential novel that raises deep questions about life, mortality, purpose, and direction, Transcendental shows exactly why Gunn attained Grandmaster status in the first place.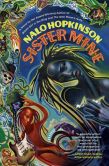 Negotiating one's twenties is always problematical. But when a young woman is a former conjoined twin whose separated sister half continues to mentally dominate her life, and when both twins are the offspring of a senescent demiurge father and a mortal mother, then the angst-meter needle wraps around the pin. In Nalo Hopkinson's Sister Mine, Makeda and Abby are the supernatural siblings, with Makeda narrating. With their surgical split, all the "Shiny" virtues have gone to Abby, however, and Makeda is forced to navigate the occult landscape of Toronto like a crippled supplicant. But her zesty, plucky nature ensures that no "haint" will find her totally defenseless, and her mundane affairs in a hipster haven flourish even as her familial Olympian role festers. Reminiscent of Ray Bradbury's stories of the Elliott Family (From the Dust Returned) with a Caribbean lilt, this novel charts the hidden shoals anyone caught between two worlds must traverse.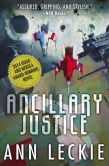 In her debut novel, Ancillary Justice, Ann Leckie exhibits all the panache and bravura ideation of a veteran writer. Her ease with the classic tropes of the field is matched only by her determination to reforge them into gleaming new forms. Thousands of years in our future, the Radch Imperium rules the stars in heavy-handed but generally equitable fashion. Their armed forces consist of sentient spaceships whose appendages are remote-controlled humans called ancillaries. But when one of these ships is forced to relinquish its godlike existence and survive as a mere singleton human named Breq, then a tale of empire-toppling revenge gets underway. With bold and muscular prose, Leckie starts off her career with the firepower of one of the Radch battlewagons.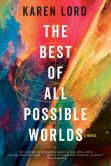 The Best of All Possible Worlds by Karen Lord brilliantly mines one of SF's richer and more exotic traditions, anthropology-based world-building. On the multicultural planet Cygnus Beta cluster the remnants of the refugee population known as the Sadiri. Protagonist Grace Delarua, tasked with helping the Sadiri learn their new place on this adopted world, finds herself working arm-in-arm with the quintessentially logical Sadiri representative named Dllenahkh. The pair fall in love, to a playful Star Trek subtext, and intercultural frissons aplenty arise. Harking back to past landmarks by Le Guin and Cherryh, Lord's sophomore novel balances perfectly her debut fantasy.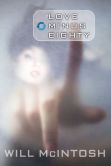 Three novels into his career — with a fourth due in 2014 — Will McIntosh has perfected his own beautiful blend of humanism and high-tech — the essence, after all, of the best science fiction. Love Minus Eighty illustrates his approach wonderfully. In the early twenty-second century, a cast of brilliantly realized characters must navigate the contemporary romantic minefield that includes frozen "bridesicles," omnipresent telemetry life coaches, augmented reality, and the most intimate private moments enacted before paying audiences. Rob is a young man with an awful burden of guilt. Mira is one of those souls on ice desperate to solicit a sponsored revival into the warm. Their fates intertwine in telenovela fashion that transcends mere soap opera to reach Mozartian heights.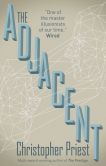 A master of Nabokovian patterning and symbolism, Christopher Priest also tells a hell of a captivating story, full of pathos and awe. His new book, The Adjacent, exemplifies this fusion. The story opens in a dystopian future subject to weird explosions from "the adjacency effect." Our hero is one Tibor Tarent, a professional photographer mourning his recently deceased wife Melanie. A second narrative line shows us the counterfactual WWI adventures of a stage magician named Tommy Trent, a stand-in of sorts for Tibor. Next we journey to WWII, and a possible aviator ancestor/counterpart to Tibor's lost wife, Melanie. Lastly, we pay a visit to the Dream Archipelago, to meet one Tomak Tallant, photographer. Shifting among these venues with the skills of a prestidigitator, Priest knots together a Gordian puzzle of identity, love and circumstance, rendering his vision of a cosmos even stranger than the consensus one we inhabit.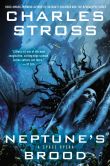 On his blog recently, Charles Stross said: "Neptune's Brood was an abstract exploration of just how one might build a financial infrastructure to support interstellar colonization at slower-than-light speeds, and what can go wrong with it; at the same time, Neptune's Brood also asked whether we own money or money owns us." Such foundational deep thinking, always a Stross desideratum, belies the sheer fun and zest that his novels deliver, due to his acid sense of humor, and to his portrayal of such engagingly offbeat heroines as Freya Nakamichi-47, a completely self-willed and sentient android living some centuries after the demise of the entire human race, at a time when her immensely variegated artificial kind have populated the solar system as our inheritors, and face challenges both eternal and unprecedented.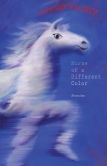 A few years back, that nonpareil Texan teller of tall tales, Howard Waldrop, cheated death. Now happily back at the top of his game, he assembles, in Horse of a Different Color, a collection of the kind of heartland fabulism that he does so well. Whether recounting a grail quest that takes place in vaudeville, a subterranean utopia beneath the WWI trenches of no-man's-land, or lycanthropy in the federal prison system, Waldrop combines erudition with authentic folksiness, optimism with a cold clear vision of life's pitfalls and false paths.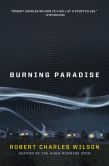 Any fans of a lamentably short-lived TV show from the 1960s titled The Invaders surely got a jolt of recognition when they picked up Robert Charles Wilson's Burning Paradise, whose buried kernel of a concept is that very same premise of manipulative aliens-among-us. But Wilson's genius doesn't stop there. He layers in Fortean speculations, alien biology, Ludlumesque chases, and alternate-history worldbuilding to produce a novel that's basically unclassifiable except as "the kind of unpredictable and unduplicatable wonderful stuff that Robert Charles Wilson tends to write!"