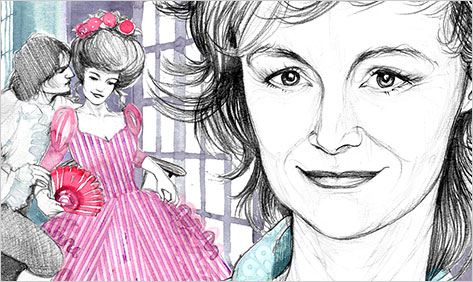 When Dolly Parton sang about "barely getting by" in a 9 to 5 job, her rancorous (if cheerful) attitude toward the working life — "It's a rich man's game, no matter what they call it" — drew a sharp line between those working for a living and the upper 1 percent. Frankly, romances often depict the 1 percent. Having grown up on a farm as the daughter of a poet, I myself find lack of money deeply unromantic. Most of my characters are dukes; I may dabble with a marquess — but never with a footman. These five romances, on the other hand, feature characters who are working 9 to 5, and even longer. What's more, the authors put money worries front and center. By portraying characters who make it through hard times with love and courage, the novels act as antidotes to the harsh financial news that bombards us every day.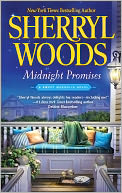 Sherryl Woods's Midnight Promises looks squarely at the damage money worries can inflict on a marriage. Karen Ames is a waitress and single mom, newly married to fitness trainer Elliott Cruz. Her former husband drove her nearly to destitution with his financial chicanery, so there's nothing more important to her than fiscal prudence. When Elliott wants to take their savings, designated for a future baby, and plow them into a start-up business, Karen's anxiety goes through the roof. This is the first of Woods's Sweet Magnolia series I have read, and it won't be the last. Karen and Elliott's faltering marriage is depicted in an evenhanded manner, sympathetic to both characters. Karen's terror at the very idea of debt is entirely understandable, as is Elliott's wish to move from a hand-to-mouth existence to owning his own business. Midnight Promises doesn't steer clear of the effect of the recession on American families, depicting the way by which fear of poverty sharpens emotions to a painful edge. Yet by celebrating the power of love to overcome even the most bitter disputes, it offers both inspiration and comfort.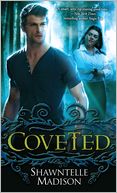 Karen's agonizing fear that ruin and isolation are right around the corner is realized in Shawntelle Madison's Coveted, a fascinating new urban fantasy. Debut author Madison's heroine is a werewolf, nothing new given the preponderance of hairy canines roaming the literary landscape these days. But Natalya Stravinsky is far more interesting than her species implies: she's an outcast from her pack, working at a New Jersey flea market and suffering from a severe case of hoarding OCD with a focus on holiday ornaments. Between the humiliation of having a secret stash of 400-plus Santa Claus ornaments, and the despair of having been kicked out the pack, Natalya is painfully lonely and wretchedly poor. Her life only worsens when the love of her life, Thorn — who dumped her some years before — returns to town. He's an alpha wolf, son of the pack leader, and betrothed to a woman as successful and rich as he is. In desperation Natalya joins a kooky therapy group that includes an unappealing succubus and a handsome wizard named Nick with hoarding issues of his own. A regular person in a magical body, Natalya's struggles with her job (irritable Harpies trying to return vases!) and love life are both hilarious and heartwarming.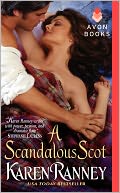 Karen Ranney's A Scandalous Scot features an economic divide even more stark than that between Natalya and Thorn. Jean MacDonald is a maid in Ballindair Castle: a chasm lies between herself and Morgan MacCraig, the ninth Earl of Denbleigh. Yet for all Morgan dismisses Jean as "plain and without merit," he finds himself fascinated by a housemaid who hunts ghosts and reads books. Of course, maids are not allowed to "fraternize" with other employees — let alone the laird of the castle. When Jean is caught in Morgan's bedchamber, he can certainly turn his back, even if her reputation is ruined. But instead Morgan does the unexpected and the novel becomes a sensual, beautifully written marriage-of-convenience story. Jean is utterly unique — plainspoken, ironic, and erotic all at once. Morgan is a brooding, troubled Scot, scarred by his first marriage. But what really keeps them apart are class and money, though Jean understands the flimsiness of those differences: " 'Life is not all about duty and honor and privilege,' she said. 'And wealth,' she added for good measure." She never allows Morgan to wallow in the privilege of rank. "Just what are you looking at?" he asks her. "Your lovely backside, Your Lordship," she tells him. Jean describes the two of them as "captivated by passion," and you will feel yourself as captivated — and bemused — as she.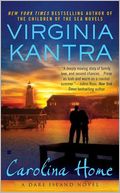 Virginia Kantra is known for her bestselling paranormal series about selkies, but Carolina Home moves away from the magical: it is the first of a new contemporary romance series set on a small island off the North Carolina coast. The hero, Matt Fletcher, is a fisherman raising a sixteen-year-old son from a failed marriage. He barely manages to get by, his finances literally ebbing and flowing with the tide. Allison Carter, on the other hand, is a trust-fund baby whom Matt pegs at first sight as a trophy wife sort of woman. In fact, she is his son's new high school teacher, but Matt has already written her off. Allison and Matt are a combustible pair whose differences largely center around their disparate financial circumstances. The conflict is not helped by Allison's parents' disdain: "You probably eat fish all the time," Allison's mother says to Matt. "You must tell me how you get that smell off your hands." In modern-day Carolina money defines people just as readily as rank did in nineteenth-century Scotland, and to Matt, that means that he and Allison are different species. "I worked damn hard to get where I am. To get what I need," he tells her. "That's enough for me." He would have to want more in order to marry Allison, and his pride won't allow that. Carolina Home is a gut-wrenching look at a class system the "melting pot" promises to cure…and generally doesn't. But in this case, Allison's stubborn belief that character, not money, is consequential turns the novel into a testimonial about the power of love to unite people.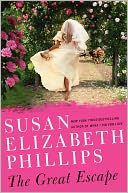 Susan Elizabeth Phillips's The Great Escape portrays the class situation in Caroline Home on steroids. Lucy Jorik is a child of the former president, a celebrity beloved by the whole country, and accustomed to every possible privilege. When she flees her own wedding, leaving her fiancé at the altar, she jumps onto the back of a beat-up motorcycle driven by a long-haired biker called Panda. No first or last name, just Panda. Lucy has spent years behaving with anxious perfection; to her, Panda is an organ donor-to-be flaunting his reckless disregard for everything her parents hold dear. The clash between his and her way of life is clearest, perhaps, in the sticker plastered on his bike: Gas, Grass, or Ass: Nobody Rides for Free. When she demands to know why he picked her up, he says bluntly that he wanted to get laid. Lucy and Panda's story is hilarious and wildly sexy, especially after Lucy decides that a great escape includes lots of bad-girl sex. But like Matt, Panda is convinced that money and class are unbridgeable: "He was scrap metal. She was pure gold." In his mind a Detroit redneck has no possible future with American royalty. The profound disparities between Panda and Lucy make the conclusion of The Great Escape all the sweeter when, like the other characters in this column, Panda finally understands that love is a much greater asset than money. Or, to put it another way, there's no escape from true love.


ELOISA'S EXTRAS

A romance to preorder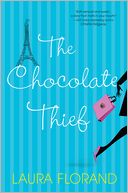 Love Paris, chocolate, and romance? I couldn't fit Laura Florands's The Chocolate Thief into my August column, so I'm adding it here. I adored this story of an heir to an American chocolate empire (something like Hershey's) who sets off for Paris determined to lure a French chocolatière into teaching her the secrets of artisan chocolate. Nothing will stop her! I loved this story: Paris, chocolate, and romance, all in one hilarious package.


Talking of chocolate, what about butter?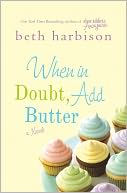 Beth Harbison's When in Doubt, Add Butter is about a private chef who moves from quirky family to family. Her Tuesday nights are devoted to a man she's never met, so they communicate in notes ("All I'm saying is give peas a chance.") This is a funny, original story of hope, courage, and a lot of butter. Plus, if you're a celebrity chef junkie the way I am, you'll enjoy the cooking-for-rich-people chatter.