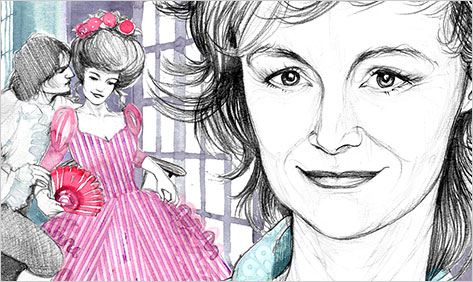 Every bookstore's self-help section is crammed with volumes warning about men who can't or won't commit. Even if we've now got a clear handle on the man who is "just not that into you," unwary women can always benefit from learning the telltale signs of the guy who is chronically allergic to wedding vows, joint checking accounts, or even shopping for a couch together. I'm a firm believer in the idea that men can't be changed (at least, not unless they're wearing diapers). But it's all different in print: in romance, the man who can't commit has a natural home…and a natural comeuppance. The heroes of these novels are absolutely certain that they're not the marrying kind. In each story, the hero makes his point by walking out the door — which makes it all the sweeter when he finds his way back, ring in hand.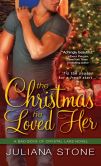 Juliana Stone's The Christmas He Loved Her might take the eternally familiar holiday season for its setting, but the story itself couldn't be more timely: her hero, Jake Edwards, is returning from war with PTSD, burdened with the guilt of not being able to save his heroic brother, who died during a firefight in Afghanistan. The last thing Jake wants to deal with is his complicated love for his brother's widow, Raine. Jake's and Raine's relationship is wildly sensual, which makes it complicated for both of them. In the best of these books, the hero's motives for resisting the heroine have nothing to do with bar-hopping but are deeply emotional, even ethical. Would it betray Jake's dead brother's memory if he slept with his widow? By loving Raine would Jake, as he fears, be "taking everything" that his twin left behind? The Christmas He Loved Her is a fantastic holiday read, brewing with untamed emotion, not to mention great sex. I dare you not to get a lump in your throat when Jake realizes that his brother would want him to be happy — and that in Raine's arms, he's finally home.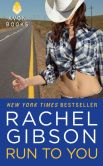 Beau Junger, the hero of Rachel Gibson's Run to You, also has a twin brother, and they're also both in the military — but Beau's brother Blake is still alive, albeit suffering from his own battle related trauma. Beau is showing symptoms of stress himself: he's been celibate for the last eight months, having decided that he's looking for a motherly, calm woman — not overly romantic but great wife material. Stella Leon, whom he meets in a transvestite bar wearing a pair of tiny leather pants, does not qualify. But Stella has unexpected depths, and rules of her own when it comes to men. Run to You is classic Gibson: wry, funny and sweet, with an intense attraction between Beau and Stella that springs less from physical attraction (though they're both gorgeous) but from their similarities. When they break all the rules and sleep together, Beau feels bound to marry Stella from a sense of responsibility, even though he only "cares" for her, and she loves him. Or so he thinks. I got a wobbly smile when Beau finally realizes how love happens: "one smile at a time… One look into your eyes. One touch of your hand. The sound of your laughter."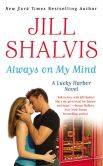 If you think Beau and Stella's romance is overly burdened by self-imposed rules, wait until you meet Leah and Jack in Jill Shalvis's Always on My Mind. Leah Sullivan has dropped out of pastry school and returned to her hometown of Lucky Harbor to help in her grandmother's bakery. She certainly has no plans to fall in love with her best friend, Jack Harper, even though he's a hunky fireman, as delicious as her pastries. When a little fib turns Jack into her pretend boyfriend, practically the first thing he says is, "We need rules for this" — and Jack's biggest rule is that he never makes promises. But Leah and Jack are charming and sexy, and you'll be rooting for them from page 1. It's heartbreaking when Jack revamps their rules (yet again): "Call it another rule if you want. No more intimacy." Leah is the one who finally walks away, in the wake of that announcement. But Shalvis's town of Lucky Harbor works its magic, and Leah returns. "New rule," Jack says. "No more rules."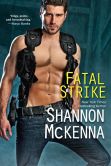 Like Jake and Beau, the hero of Shannon McKenna's Fatal Strike suffers from PTSD, but since Fatal Strike is a paranormal, his problems are less easily categorized; he sums up them up as "brain damage, mortal danger, pissed-off friends, psycho monsters." McKenna's heroine, Lara Kirk, is imprisoned by those psycho monsters. Luckily, she's somehow forged a mental escape to a citadel manned by a gorgeous man, whom Lara labels "a smoldering figment of her overheated imagination." In fact, it's Miles. It's hard to say which of them is more startled after Lara idly texts the lord of her citadel — and he texts back. But after the bad guys are vanquished, Miles walks out the door. McKenna writes intense, sensual stories, but Fatal Strike is also exceptionally romantic. My favorite moment takes place in a snowstorm, with Jake on his knees, offering Lara "all my tomorrows."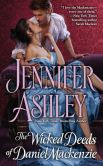 In Jennifer Ashley's The Wicked Deeds of Daniel Mackenzie, it's her heroine, Violet Bastien, who is suffering the aftereffects of trauma. Violet is a charming and intelligent, if fraudulent, spiritual medium. In the midst of a séance, the titular Daniel uncovers the elaborate series of pulleys that control Violet's special effects. Rather than being dismayed, he's fascinated by the system she designed, as well as by the beautiful medium. But she panics when he kisses her, and bashes him on the side of the head. Believing he's dead, Violet and her aunt flee to Paris, only to be followed by Daniel, who is both lustful and alive. In Wicked Deeds,it is Violet who won't commit, who rejects Daniel for all kinds of reasons. Ashley's novel deals with dark topics, but it manages to be blithe and heartwarming, a combination that will keep you turning the pages late into the night, desperate for the moment when Daniel realizes that life without Violet would be merely going through the motions.
---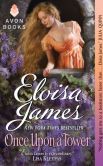 Eloisa James's latest romance is Once Upon a Tower; you can browse all of her books here.

You can check out Eloisa's past columns in the Archives, and if you'd like to get her reactions to romances as she reads them, follow her on Facebook or Twitter.
For sneak peeks at all of Eloisa's romances, please visit her web site at www.eloisajames.com.