Profiles of the artists who've captivated our culture.
---
Cézanne: A Life
By Alex Danchev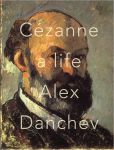 Paul Cézanne — the Postimpressionist whose vibrant brushstrokes prompted both Matisse and Picasso to dub him "the father of us all" — was a private figure whose biographies to date have been heavy on sketchy apocrypha, in which the great painter is portrayed as a humble — even naïve — pauper. But as Kolby Yarnell notes in his review of Alex Danchev's rich biography, Cézanne "was too intelligent and sensitive for such a crude and one-sided reading." Danchev argues that Cézanne was no country bumpkin but rather a sage and dedicated craftsman who kept Parisian hustle at bay in favor of the rural splendor of his native Provence. The result is a telling glimpse into a "painter's painter" whose peers — Monet, Gauguin, and Renoir among them — were awestruck collectors of his work.
---

The Painted Girls
By Cathy Marie Buchanan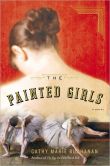 Who had a better eyewitness view of French master Edgar Degas than one of his ballerina muses, Marie van Boethem? Cathy Marie Buchanan imagines what adolescence may have been like for young Boethem during La Belle Époque, when she was immortalized in a number of Degas's renowned paintings and his only exhibited sculpture, "Little Girl Aged Fourteen". Within, we are treated to glimpses of Degas at work, and of his subject's impressions of the Impressionist: "These girls, Monsieur Degas is saying, do not be tricked by the grace of their backs. These girls are of common stock."
---

Theft: A Love Story
By Peter Carey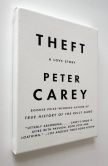 Michael "Butcher" Boone — heir to a successful Australian slaughterhouse and a criminal whose weapon of choice is brash art — has just emerged from a short stay in prison. Eager to go relatively straight and begin a painting career, he's thrown marvelously off course by his mentally challenged brother, Hugh — the book's co-narrator — and Marlene, a sexual dynamo with mysterious connections to Picassoesque legend Jacques Leibovitz. Marlene enlists Boone for a wild-goose chase through Japan, forgery of Leibovitz's paintings, and a war of words with the "art police" whose detectives would be their downfall. Carey's exhilarating, profane, and highly experimental novel is a master class in the joy of painting, the pitfalls of fame, and life-as-performance art.
---

The Girl with a Pearl Earring
By Tracy Chevalier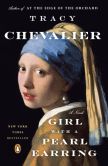 An instant bestseller that rallied the art and literary worlds alike, Tracy Chevalier's fictional memoir of the model posed in the titular Vermeer painting made waves as a stirring account of a servant's career, the strict confines of life as a seventeenth-century woman, and immersion into the home and private life of an artist and the eclectic family with whom Vermeer lived under one roof. Vivid in its portrayal of forbidden love and village scandal, Pearl Earring remains a benchmark of literature as a foray into grasping artists of alternate mediums.
---

The Success and Failure of Picasso
By John Berger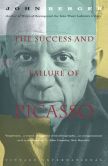 Pablo Picasso is revered today as not merely one of the most talented and unique painters in world history, but as an iconoclast who broke all the rules to the benefit of artistic progress. Yet the road to iconic status was long and often severe for the young Picasso, who faced hurdles, practical and cultural, that nearly cost the world one of its most remarkable craftsman. John Berger — a household name for his visionary critical text Ways of Seeing — delivers a view of Picasso that is celebratory without resorting to deference, and challenging of popular convention while raising the willful Picasso as a model of determination and perseverance.