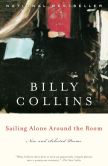 As noted on the flyleaf of his copy of Virgil, Petrarch first saw "Laura" on this day in 1327, while at a Good Friday church service in Avignon, France. Though some scholars hold that Laura was only an idealization, others think that she was not only real but an ancestor of the Marquis de Sade. Although they offer no specifics, there are certainly references in Petrarch's later letters to his struggles with sensual pleasures, and his renunciation of them about 1348, the year Laura died during the Plague:
I struggled in my younger days with a keen but constant and pure attachment, and would have struggled with it longer had not the sinking flame been extinguished by death — premature and bitter, but salutary. I should be glad to be able to say that I had always been entirely free from irregular desires, but I should lie if I did so….
Whatever his youth, Petrarch's death at age seventy seems almost composed to crown the image we have of him as the father of Renaissance humanism: he was found in the morning in his study, slumped over a manuscript. But the manuscript was Virgil's, and who knows what memories stirred at the end. In any case, the 366 love sonnets are their own record, and inspiration for a lot of later plaint-making. The following is Billy Collins's "Sonnet," from his 2001 collection, Sailing Alone Around the Room:
All we need is fourteen lines, well, thirteen now,
and after this one just a dozen
to launch a little ship on love's storm-tossed seas,
then only ten more left like rows of beans.
How easily it goes unless you get Elizabethan
and insist the iambic bongos must be played
and rhymes positioned at the ends of lines,
one for every station of the cross.
But hang on here while we make the turn
into the final six where all will be resolved,
where longing and heartache will find an end,
where Laura will tell Petrarch to put down his pen,
take off those crazy medieval tights,
blow out the lights, and come at last to bed.
---
Daybook is contributed by Steve King, who teaches in the English Department of Memorial University in St. John's, Newfoundland. His literary daybook began as a radio series syndicated nationally in Canada. He can be found online at todayinliterature.com.