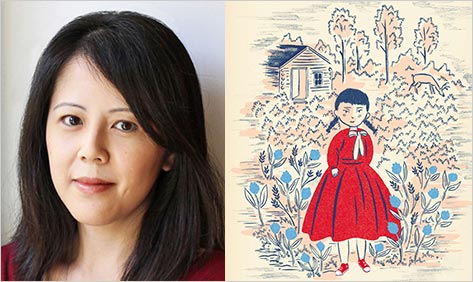 Among those writers who have defined the American experience for readers around the globe, Laura Ingalls Wilder stands as prominently as a tree on the prairie.  Her quasi-autobiographical Little House novels, which chronicle one family's life on the 19th-century American frontier, bridge the gap between enchanting children's stories and classic works of historical fiction.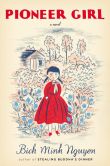 They've also proven, in recent years, rich territory for exploration and reconsideration by writers who grew up under the spell of the Ingalls family's homesteading adventures.  The writer Bich Minh Nguyen drew on that fascination — among many others —  in her award-winning memoir of a cross-cultural girlhood Stealing Buddha's Dinner.  Now, in her new novel Pioneer Girl, an heirloom connected to the Little House author unlocks a mystery within a Vietnamese-American family.
Joining Nguyen to talk about their shared fascination with Wilder and her story is Wendy McClure, author of The Wilder Life: My Adventures in the Lost World of Little House on the Prairie, a celebrated and exuberant journey into the author's legacy which was a 2011 selection of the Barnes & Noble Discover Great New Writers program.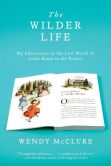 We asked them to begin from a simple question: Why Laura Ingalls Wilder? —The Editors

Wendy McClure: There are so many ways to read that question. I suppose for starters we could take it as "Why did a series of children's books about pioneers leave such a profound imprint on us?" I suppose that for me, it was the experience of reading eight books from the point of view of this one person—this "Laura"—that left me feeling like the stories were my own memories. And so when I set out to write The Wilder Life, I knew it was partly about my trying to go back to those memory places as if I were going back to my home town or something. At the same time, the fictional realm of the Ingalls family feels so otherworldly—almost like Narnia or something!—and I've been certainly drawn to that as well.
From reading both Pioneer Girl and your memoir Stealing Buddha's Dinner (where in one chapter you write about reading the copy of Little House in the Big Woods that a white friend gave you), I could recognize similar responses in you and Lee, your novel's protagonist. There's that sense of shared experience with the Laura character in the Little House books, but also a sort of yearning to escape into this ideal life that the book series has come to represent. But how would you characterize Lee's relationship with the books? It feels a little different from your own—was that a conscious decision, or was that just how she evolved?
And as long as we're talking about the ways we identify with the Little House books, I'd love to get closer to the mystery of identity that's at the center of Pioneer Girl —Rose Wilder Lane, Wilder's daughter, who we now know was deeply involved in writing the Little House books, and yet actively concealed her role. So perhaps the next question is Why Rose? or even Why Laura Ingalls Wilder and not Rose? Feel free to interpret these any way you wish—I'd just love to hear how Rose came to speak to you…
Bich Min Nguyen: I love the idea of rereading as a way to get back to those "memory places" of childhood and home. That's so true. Like you, I grew up relying on books (and still do rely on them). They helped me make sense of feelings I couldn't have named, and brought me into worlds beyond my own. The Little House books became comfort literature for me. I completely identified with Laura. Her desire for adventure; her dread of strangers; her insecurities about her appearance; her desire to excel at school. She and her family also kept starting over, searching for a new home. As an adult rereading those books, I realized that that resonated with my own family's immigrant experience. It didn't and doesn't matter that Laura was white and I'm Vietnamese American; when we read, we connect on emotional and intellectual levels that can, if only for a while, erase those differences.
Of course, the real Laura is not the same as the fictional Laura. And that's partly where the idea for my novel started. I was fascinated to learn about the tumultuous relationship between Laura and Rose and how they collaborated on the Little House books. Rose had so much love for her mother and so much loyalty, but at the same time she often felt trapped and resentful. She had tremendous ambition and longed to be famous, and for a while she did make a name for herself as a writer. But now she's pretty much unknown, while everyone knows who Laura Ingalls Wilder is. The contrasts there, and the secret feelings kept by Rose, in her journals, are irresistible material, incredibly sad and human.
I think the aspect I most admire about the Little House books is the way they acknowledge sadness and darkness. That's probably why The Long Winter is my favorite book in the series. What about you? Is there an element about the books that most captivates you?
WM: I'll admit to really loving the darkness in the books, too. I think my favorite book in the series is By the Shores of Silver Lake, which, in my experience with talking to other Little House fans, is apparently nobody's favorite book. But I love how it takes beloved elements of the earlier books and really turns them all upside-down: Jack the bulldog is dead, Mary is blind, Ma's favorite hymn is bastardized into crude song about a boarding house! It's almost perverse, and a brilliant backdrop for the theme of Laura's adolescence and coming of age.
It sounds like you see these darker contours as Rose's doing. I suppose I agree, if only because there's almost nothing else in the books themselves that hint at her involvement as co-author. That's actually what frustrates me the most about Rose: we know that she worked on the Little House series because the correspondence and journals say so, but these record only her misery and her complaints that her mother's novels kept her from working on her own books. She had to have been very much engaged with the stories—but she would never admit this to anyone. One thing I love about your novel is how you really understand Rose's phantom presence and are constantly in pursuit of her spirit.
Funny that you mention The Long Winter… this email is slightly late because the boiler in my apartment building broke down in the middle of a Chicago cold snap. I'm at a hotel now until it's fixed, but I had to spend a couple hours at home yesterday. The temperature in my place had to be around 50 degrees—miserable for me, but I imagine for the Ingalls family in their shanty in Dakota Territory, that would have been downright comfortable. It's interesting how these books have become so well known for the hardships they portray. But do you think that as readers, we make too much of these hardships? Do they reduce to the books to an extended when-I-was-your-age-I-walked-ten-miles-through-the-snow lecture? Or has time and progress made our relationship to the books evolve into something more complicated?
BMN: I also love By the Shores of Silver Lake! That and The Long Winter are the two books in the Little House series I've read the most. Silver Lake is such a turning point: the Ingalls are about to land in the place where they will settle for good, though they don't know it yet; Mary's fate is sealed; and Laura realizes she isn't a child anymore. I also love the scenes at the train station hotel, with all that "rough language."
I admit, I'm fascinated by all the hardship in the books. The day to day tasks of cooking and farming and sewing and cleaning are so detailed that they seem almost other-worldly to me. I mean, if the heater stopped working at my place I'd be out of there long before the temperature hit 50 degrees. I'm guessing that much of the emphasis on hardscrabbling in the Little House books came from Laura herself, as evidenced by The First Four Years, the one-off volume that she wrote on her own and that Rose never edited. The misfortunes and catastrophes in that book are relentless. What I think Rose understood overall, better than her mother, was narrative arc. She understood how to shape conflict and its complications. The original set of the Little House books, ending with These Happy Golden Years, strikes an incredible balance between struggle and joy.
The autobiographical basis of the books is a major part of their appeal. There's this idea that we're glimpsing the way things used to be. At the same time, the depiction of reality is highly defined by choices of narrative, imagery, and so on. I'm really interested in this process. It's probably why I wanted to explore, in Pioneer Girl, the collaboration between Laura and Rose and the way families (like my narrator's) create their own stories and myths.
WM: So true how myth-making becomes an inevitable part of the story process. Because while both Rose's and Laura's early lives were equally marked by incredible poverty and starvation, only Rose's childhood would be remembered as a "nightmare" (Rose's word choice!), while Laura's was so romanticized in the books that it became, literally, the stuff of family-friendly TV. It helped, of course, that the Little House story could cleave to the American frontier narrative.
But, as you pointed out, there were some very deliberate decisions to shape the story in certain ways—using fiction techniques and leaving out things that didn't fit into the heroic portrait of the brave pioneer Ingalls family. As someone whose fiction has autobiographical elements, what was it like to look behind the mythical facade of the Little House books and see the places where the "true story" was in fact meticulously crafted? I know some Laura Ingalls Wilder fans would rather not know where the seams are, but I know that for me, understanding the craft of these books makes them even more compelling. Is it the same way for you? And has your conversation with the books changed at all over the years?
BMN: Yes, for me the seams make the whole Ingalls-Wilder collaboration even more intriguing. I suppose the most significant change Laura and Rose made was omitting the birth and death of Laura's only brother, Frederick. I understand why—it was considered too sorrowful and serious for young readers—but it makes me sad to think of that loss being further lost, in a sense. Of course, Laura and Rose didn't know that the books would end up becoming, to many, a kind of "historical" document.
My reading of the books has changed since having kids; now, I think more about Ma and Pa and how they managed everything. How difficult and risky it must have been to raise a family amid so much uncertainty. There's also the matter of race, racism, and "manifest destiny" politics in the Little House books. To me, this is an important discussion point, especially for kids, and a chance to talk about historical context and how the books aren't idealized depictions of frontier life.
Looking back, I also see that the books were a gateway for me. They led me to Anne of Green Gables, for example, and Little Women. Those books led me to Jane Austen and the Brontes. And those led me to Thomas Hardy, D. H. Lawrence, Flaubert, Eliot, Wharton, Woolf, and then on toward contemporary American fiction. So I'm wondering: where else did the Little House books lead you?
WM: As a kid the books led me down a very similar path—through the childhood classics of Alcott and L. M. Montgomery and on to Jane Eyre. I also remember loving two other kids' series, All-of-a-Kind-Family and The Great Brain books, which were set at the turn of the 20th century. I guess I was obsessed with books that were set in the past, and that fascination hasn't waned, since I'm now working a middle-grade fiction series called Wanderville that just launched, about kids riding an orphan train in 1904.
My adult reading of the books has taken me in a decidedly nonfiction direction, including Little Heathens by Mildred Armstrong Kalish, which is a memoir about life on an Iowa farm during the Depression and reads like all the "how-to" scenes from Little House in the Big Woods and Farmer Boy (which is to say, awesome!), and Locust, by Jeffery Lockwood, about the grasshoppers that plagued the Midwest. I suppose given my nonfiction it's funny—I definitely understand the historical value that people place on the Little House books, and that reading is meaningful to me, but I know what I respond to most deeply is the fiction—or rather, the craft of it (as we discussed a little earlier). How about you?
BMN: I love historical fiction—love the immersion it invites and requires—and I'm so looking forward to reading your new work! I find it difficult to separate the historical aspect from the craft aspect. Or perhaps it's that I don't want to separate the two. I want the immersion. A great hope behind craft, after all, is that readers won't think about it (not immediately, anyway) and fall in love, first, with the story, the characters, the world. That's what I felt about the Little House books from the start and what I think most writers, in some way, want for their own work as well.