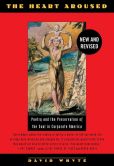 Robert Frost's "Stopping by Woods on a Snowy Evening" was first published on this day in 1923 in The New Republic. The poem was included in Frost's New Hampshire collection, published later the same year; it earned Frost the first of his four Pulitzer Prizes and confirmed the fifty-year-old as one of the preeminent poets of his generation. Frost regarded the poem as "my best bid for remembrance," and the informal survey that inspired Robert Pinsky's Americans' Favorite Poems shows that Frost was almost right: "Stopping by Woods" was in the top five, with Frost's "The Road Not Taken" placing first.

But the issue today, says David Whyte in The Heart Aroused, is less which poet or poem we hold dear than whether poetry will continue to be embraced at all. Subtitled "Poetry and the Preservation of the Soul in Corporate America," Whyte's book hopes "to bring the insights of the poetic imagination out of the garret and into the boardrooms and factory floors of America," where the need is greater than ever:
Corporations have been engaged in a willful battle against the very grain of existence. Like the good Dutch boy with his finger in the dike, they have spent enormous amounts of energy putting in place systems that attempt to hold back the shifting, oceanic qualities of existence. The complexity of the world could be accounted for, they fervently hoped, by a simple increase in the thickness of the company manual.… Corporate America now desperately needs the powers associated with the poetic imagination not only to see its way through the present whirligig of change, but also, because poetry asks for accountability to a human community, for rootedness and responsibility even as it changes.
---
Daybook is contributed by Steve King, who teaches in the English Department of Memorial University in St. John's, Newfoundland. His literary daybook began as a radio series syndicated nationally in Canada. He can be found online at todayinliterature.com.