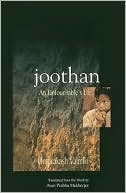 History, Marx said, returns as farce. And colonialism — at least in Jaipur — returns as festival.
The Jaipur Literary Festival kicked off this week; after just five years this annual event has become a must-attend celebration of the vibrant, noisy, rowdy literary landscape of India and South Asia.
Around 30,000 people will show up, along with 200 authors. It's Davos meets Burning Man meets Sundance meets celebrity book-signings.
Jaipur, it can be argued, was made possible by the post-post-colonial literary movement. The first wave of writers who emerged after independence responded imaginatively to the British occupation; the current generation has been freed from that mechanical obligation and can view the past, present, and future afresh.
Both generations provide an immense dazzlement of reading riches, characterized by an earthy vibrancy and imaginative courage that exceeds the pallid contemporary output of the Brits, their ex-imperializers, and creates a post-Wildean aphorism: writing well is the best revenge.
In that spirit, we've put together a quick list of some stunning illuminations that will get you started on your own private festival.
White Mughals by William Dalrymple
Dalrymple is the geographically confused Scottish author and historian who co-founded Jaipur. White Mughals is a remarkable work of social history that uses the story of a British official who converted to Islam and married a local woman as a frame for a meditation on cultural crossings.
Paro: Dreams of Passion by Namita Gokhale
Gokhale is a big-hearted, tireless advocate for Indian literature,
as a writer, publisher, and co-founder of Jaipur. She's fought to keep undiscovered writers and regional languages from getting lost in Jaipur's celebrity. Paro, her first novel, is an acidulous take on India's wealthy, shallow elite.
A Suitable Boy by Vikram Seth
Defy the arguments that the Internet has destroyed our attention span by taking on this rollicking, Dickensian, Trollopian family saga set in post-partition India; it follows four families over 18 months and 1,349 pages.
Joothan: An Untouchable's Life by Omprakash Valmiki
Omprakash is a "Dalit" — or Untouchable — and this view from the grimness of the exhaust system of the Indian culture has become their version of our own Narrative of the Life of Frederick Douglass.
A Fine Balance by Rohintin Mistry
Snob Alert: this splendid novel was fortunate enough to benefit from an Oprah shout-out. It's a powerful indictment of the culture of corruption that saturated India in the 1970s, told through four powerless protagonists. Mistry is particularly adept at capturing the stresses and fractures in the age-old journey from village to city.
Twilight in Delhi by Ahmed Ali
Arundhati Roy is in love with this under-read novel, informing us that it was "championed by Woolf and Forster." Published in 1940, Twilight in Delhi struggled to find its way into print because it so vocally slammed colonial rule. Roy describes this novel about a family living in the crepuscular days of the Mughal empire as "gloriously atmospheric."
The Satanic Verses by Salman Rushdie
Long before his modelizing turned him into a bold-faced celebrity, Rushdie was driven into fatwa-induced, luxe reclusivity by this boiling, brawling book, which uses magic realism to explore issues of nationality, migration, religion, and literature. Some have called it the first post-modern, post-colonial novel.
In Other Rooms, Other Wonders by Daniyal Mueenuddin
With so much attention being given to Indian writers, don't think for a moment that the acclaim being lavished on this debut short story collection by the Pakistani writer Daniyal Mueenuddin is mere geographic correctness. These Lego-locked stories are so densely, irremediably human that reviewers tossed out "Chekhovian," "Balzacian" and "Flaubertian" with adjectival abandon. Richard Holbrooke, who is in charge of the Af-Pak region for President Obama, read the book and was quoted in the New Yorker as saying: "I gave a copy to the President. I don't know if he's read it. It's beautiful."
Interpreter of Maladies by Jhumpa Lahiri
Lahiri's novel The Namesake is saccharine and programmed compared to this collection of lapidary short stories, which capture the pain and cultural chiaroscuro of assimilation with a kind of microcosmic grandeur.
The Inheritance of Loss by Kiran Desai
As Anita Desai's daughter, Kiran Desai represents a generational change but not a generational shift. She continues to ponder and plunder the issues that knotted her parents' generation: guerilla insurgencies; the valences of colonialism, and the attraction/revulsion dynamic they trigger; the handing down of stereotypes as poisonous emotional keepsakes.
A Bend In the River by V.S. Naipaul
Written in 1979, this bleak exilic novel established both Naipaul's reputation and the ongoing debate over his politics. Set in an African country that pointedly has no name, it depicts an incremental slide into hopelessness and corruption. Narrated by a young Indian shopkeeper who has an outsider's existential and resigned distance, it portrays a historical point when the consequences of colonialism have lost any romantic possibilities.
A Passage to India by E. M. Forster
It would be a great loss if this complex novel and its courageous willingness to deal with racial issues in a sexual context is known only as the aesthetic progenitor of silky Merchant-Ivory films and burnished Masterpiece Theater-y productions, or as a an example of the kind of flat-out racism that Edward Said writes about in Orientalism. Forster was far more nuanced in his worldview than that.