The singer recommends three moving reads.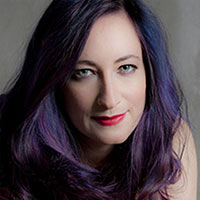 Singer-songwriter Rachael Sage brings a theatricality to her performances and a vulnerability to her music that have earned her comparisons to Regina Spektor and Sarah McLachlan. Her new album, Haunted by You, showcases the performer's knack for writing lush pop gems tinged with an ironic sense of humor and embellished by the work of some of the best studio musicians working today. When we asked her to recommend her favorite reading, Sage responded with an eclectic trio of books as diverse as her musical influences.
---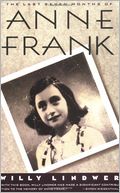 The Last Seven Months of Anne Frank
By Willy Lindwer
"I visited the Anne Frank House while on tour in Amsterdam last summer and picked this up at the museum bookstore. The book comprises interviews with six female Holocaust survivors who knew Anne in the final months of her life. Each of the women's stories is a testament to courage, compassion, and sheer human endurance, and gives a chilling sense of what daily life might have been like not only for Anne, but also for other prisoners in Nazi extermination camps. The book gives both a harrowing and uplifting depiction of how these heroic women formed unbreakable bonds even as their families were torn apart. As one woman attests, 'The attempts to degrade us to just a number completely failed.' This is the most profoundly moving book about WW2 I've ever read and reminds me not to take any of my precious freedoms for granted."
---
By Mikhail Bulgakov
"This is my favorite book, and I've read it over a dozen times. It was recommended by a local student I met on a high school trip to Rostov, Russia. To my young imagination Bulgakov's once-banned masterpiece was everything a novel could be: historical, political, romantic, and spiritual. Reading it in my teens helped shape the kind of songwriter I wanted to be, as it deals with so many themes that interest me as an artist: innocence/guilt, honesty/deception, courage/fear, love/sensuality. I've also always identified with the character of Margarita — for better or worse! Every time I read this book it reveals something new to me about the human condition, and has so many different levels that it feels like you're reading jazz. As I'm also of Russian descent, I found it culturally fascinating and in college it propelled me to read works by other Russian authors, many of whom influenced Bulkagov's writing.
---
By Leonard Cohen
"I'm a huge fan of Cohen's music but had never read any of his books, other than poems, until recently. Although I found most of it to be extremely disturbing, nonetheless the writing itself is explosive and perfectly captures the lust-tormented characters and their erotic betrayals. As humorous as it is painful, Cohen's hellish depiction of the degraded narrator's quest for redemption overflows with risk, pathos, and Cohen's powerful, poetic prose."