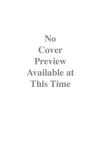 His instinct for the money opportunity in things was amazing, his perception of the value of seizing this or that particular invention, plant, market, was unerring. He was like a general who, besieging a city surrounded by fortified hills, views from a balloon the whole great field, and sees how, this point taken, that must fall; this hill reached, that fort is commanded. And nothing was too small: the corner grocery in Browntown, the humble refining still on Oil Creek, the shortest private pipe line. Nothing, for little things grow.
The investigative journalist Ida Tarbell was born on this day in 1857. In her History of the Standard Oil Company, excerpted above, Tarbell portrays CEO John D. Rockefeller as bloodless, his company as a monopolistic inevitability. Tarbell's book was based on painstaking research, but she clearly sympathized with the unions, the sincere politicians, and the small oil producers — Tarbell's father had worked for one — who experienced "the hush of defeat, of cowardice, of hopelessness." Steve Weinberg's recent Taking On the Trust, a "hybrid of biography and dramatic narrative," tracks Tarbell and Rockefeller, the muckraker and the monopolist, on "their epic collision course."
---
Daybook is contributed by Steve King, who teaches in the English Department of Memorial University in St. John's, Newfoundland. His literary daybook began as a radio series syndicated nationally in Canada. He can be found online at todayinliterature.com.