The life, work, and legacy of the man behind Marlowe.
---
The Black-Eyed Blonde
By Benjamin Black


Like so many classic characters of noir fiction, it turns out Philip Marlowe wasn't dead after all. Raymond Chandler's iconic proto-sleuth Marlowe returns this month in a brand-new adventure penned by Benjamin Black, a master storyteller better known outside of crime fiction as the pseudonym of John Banville (Booker Prize–winning author of The Sea and the Quirke series of detective novels). In 1950s California, a new client asks our hero to find her missing husband, which only raises the ire of one of the wealthiest – and most secretive – families around. As the tension mounts, Banville expertly captures the charming voice, taut thrills and cunning deduction of Chandler's best yarns.
---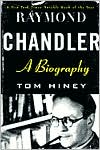 Raymond Chandler: A Biography
By Tom Hiney


Tom Hiney offers a definitive portrait of the writer in this fascinating biography, culled from previously unreleased papers and anecdotes from those close to him. Frankly exploring Chandler's lifelong struggle with alcoholism and a one-of-a-kind marriage to a woman seventeen years his senior, Hiney profiles Chandler as author, screenwriter, addict, and lover with equitable diligence. For more on Chandler's personal life, Judith Freeman's Long Embrace takes a closer look at the writer's 30-year-long relationship with Cissy, who was an enormous influence on his craft and development.
---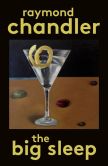 The Big Sleep
By Raymond Chandler


A pinnacle of noir fiction, Chandler's The Big Sleep introduced characters, settings, and a singularly terse wit that are now ubiquitous in the mystery genre. Introducing Philip Marlowe as the down-and-out gumshoe, several deadly women, and a rather dubious ailing millionaire, this masterful novel of corruption and murder is made complete by the hazy, spectral backdrop of 1930s Los Angeles.
---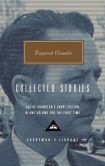 Collected Stories
By Raymond Chandler


This comprehensive omnibus of twenty-five of Chandler's short stories includes such classics as "The Lady in the Lake" and "Goldfish" and formerly obscure gems like "Professor Bingo's Snuff" and "The Bronze Door." From the supernatural to the straight-up hard-boiled, Collected Stories illuminates Chandler's evolution into one of America's most original authors of detective literature.
---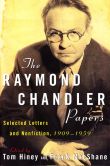 The Raymond Chandler Papers
Edited by Frank McShane and Tom Hiney


Chandler's biographers Tom Hiney and Frank MacShane present this enlightening collection of the author's correspondence and hitherto unpublished works of nonfiction. From a visceral account of the young Raymond's experiences in WWI combat, to an unfinished profile of Mafia boss Lucky Luciano, these unique documents provide an eye-opening back story to Chandler's wholly original fiction.